Review:
"A tribute to the dearly departed Duane, Eat a Peach rambles through two albums, running through a side of new songs, recorded post-Duane, spending a full album on live cuts from the Fillmore East sessions, then offering a round of studio tracks Duane completed before his death" (Erlewine).

"On the first side, they do suggest the mellowness of the Dickey Betts-led Brothers and Sisters, particularly on the lovely Melissa, and this stands in direct contrast with the monumental live cuts that dominate the album. They're at the best on the punchier covers of One Way Out and Trouble No More, both proof of the group's exceptional talents as a roadhouse blues-rock band, but Duane does get his needed showcase on Mountain Jam, a sprawling 33-minute jam that may feature a lot of great playing, but is certainly a little hard for anyone outside of diehards to sit through" (Erlewine).

"Apart from that cut, the record showcases the Allmans at their peak, and it's hard not to feel sad as the acoustic guitars of Little Martha conclude the record, since this tribute isn't just heartfelt, it offers proof of Duane Allman's immense talents and contribution to the band" (Erlewine).

On the deluxe edition, "disc two stands as a virtually unreleased concert of the ABB's final performance at the Fillmore on June 27, 1971 – with Duane, who was killed in October of that year. Two of the disc's tracks had been previously released – Midnight Rider (on Duane Allman Anthology, Vol. 2) and 'One Way Out' (on the original Eat a Peach, which means the track shows up on both discs here)" (Jurek). These two tracks also show up on the deluxe version of At Fillmore East. However, with the exception of those two tracks, this collection serves as At Fillmore East, Vol. 2, capturing the June 27, 1971 performances while the original At Fillmore East gathered recordings from the March 12-13, 1971 shows.

"The rest of these performances – Statesboro Blues, Don't Keep Me Wonderin', Done Somebody Wrong, In Memory of Elizabeth Reed (12:51 in length), Hot 'Lanta, Whipping Post (20:17 in length), and You Don't Love Me (clocking in at a whopping 17:24) – have never been officially released. Sure, it's a standard Allman Brothers set – if there ever was a such a thing. The playing is very inspired and adventurous, Gregg's singing is better than on the original Fillmore dates, and the interplay between Duane and Dickey Betts is symbiotic. And it rocks like a mother. Real fans of the original band have something to be happy about for a change, as this hidden bit of Allman memorabilia with the beloved Duane is finally on the shelves" (Jurek).
---
Review Source(s):
---
Related DMDB Links: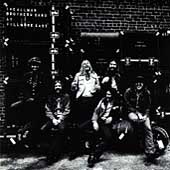 ---
Last updated April 2, 2008.