Review:
In January of 1969, The Beatles were "exhausted and angry with one another after the disastrous sessions for the aborted Get Back LP," RS500 a project which resurfaced in the spring of 1970 as the Beatles' official final album, "the messy, joyless Let It Be." TL John Lennon and wife Yoko Ono were more interested in promoting themselves as "avant garde peacenik performance artists" JI and the group was feuding over who should control the finances. Even their producer, "the normallly unruffled" George Martin, said "I don't want to be part of this anymore." JI
As a result, he was surprised when Paul McCartney asked him to help produce a Beatles' record "like we used to." JI "Determined to go out with the same glory with which they had first entranced the world at the start of the decade, the group reconvened at EMI's Abbey Road Studios." RS500 "Though the break-up was looming, you'd never know it." TL Martin said, "It was a very happy record. I guess it was happy because everybody thought it was going to be the last." RS500 It was: "August 20th marked the last time all four members were together in the studio they had made famous." RS500
<!—Amazon Ad -->
The resulting album was "a collection of superb songs" RS500 which showed the group "still pushing forward in all facets of their art." AMG Abbey Road echoed "some of the faux-conceptual forms of Sgt. Pepper, but featuring stronger compositions and more rock-oriented ensemble work." AMG It was "cut with an attention to refined detail;" RS500 indeed, it was the group's "most polished and crafted long player" TL and "the best sounding Beatles' record." JI It made for "a fitting swan song for the group." AMG
"John Lennon veered from the stormy metal of I Want You (She's So Heavy) to the exquisite vocal sunrise of Because" RS500 to the "driving funk of Come Together." TL
Come Together
"Paul McCartney was saucy (Oh! Darling), silly (Maxwell's Silver Hammer) and deliciously bitter (You Never Give Me Your Money)." RS500 "Paul's surging, melodic bass playing alone would make this album a landmark." TL
Here Comes the Sun
"George Harrison also blossomed into a major songwriter, contributing the buoyant" AMG "folk-pop diamond Here Comes the Sun, written in his friend Eric Clapton's garden after a grim round of business meetings." RS500 "The supremely melodic ballad Something…became the first Harrison-penned Beatles hit." AMG Frank Sinatra called the latter "the greatest love song of the last fifty years." JI
Something
"A series of song fragments edited together in suite form dominates side two." AZ McCartney wanted an entire album of songs which linked together while Lennon pushed for each song to be separate, "preferably with all of his on one side." JI They compromised with Lennon's approach for the first side and McCartney's concept for most of the second. That grab bag on the second side "might only be a bunch of bits and scraps stuck together, but it still sounds fantastic." TL "Its portentous, touching, official close (Golden Slumbers/ Carry That Weight/ The End) is nicely undercut, in typical Beatles fashion, by…McCartney's cheeky Her Majesty, which follows." AZ
Golden Slumbers/ Carry That Weight/ The End
"Whether Abbey Road is the Beatles' best work is debatable, but it's certainly the most immaculately produced (with the possible exception of Sgt. Pepper) and most tightly constructed." AMG Also, "Lennon, McCartney and Harrison reputedly sang more three-part harmony here than on any other Beatles album." RS500 "A worthy last chapter for the greatest band of all." TL
---
Review Source(s):
---
Related DMDB Link(s):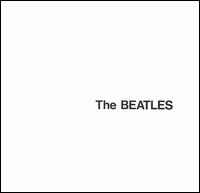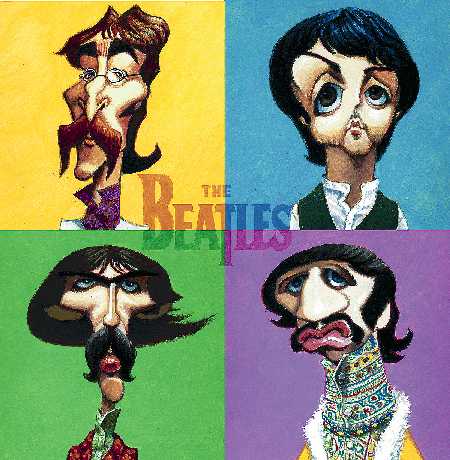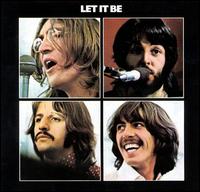 ---

Click on box above to check out the DMDB on Facebook.
---
Last updated February 21, 2013.