Review:
"As merely a collection of songs, Revolver is hard to beat…like most Beatles albums, it could pass for a greatest hits collection." VH1 With "its daring sonic adventures and consistently stunning songcraft," AMG the "songs have endured as well as any ever written" IB and "set the standard for what pop/rock could achieve." AMG
But Revolver's historical context also needs to be taken into account." VH1 Revolver did not have an obvious linking theme, but "made it thrillingly clear that what we now think of as 'the Sixties' was fully – and irreversibly – under way." RS As "arguably the first psychedelic rock album" CD and "the first utterly 'serious' album in rock," GS "it is nearly impossible to overestimate this record." IB Predecessor "Rubber Soul only treaded water in the matters of turning pop-rock into art-rock." GS As "music's most immaculate and innovative album," RV "Revolver extends the more adventurous aspects" RS by pushing "the sonic boundaries of rock farther than any other LP in history." JA "From that album on, sitars and backward-masking have stood as musical shorthand for '60s psychedelia." VH1
<!—Amazon Ad -->
"Revolver roars to life" RV with "the fantastically funky and ominous" JA Taxman, "the first time a Harrison-penned track opened an album." RV The song unexpectedly starts "with a disembodied voice mumbling 'One, two, three, four…' accompanied by tape-sped guitar sounds and a cough." VH1 The "tightly wound, cynical rocker" AMG that features "a fantastically ferocious guitar solo from, of all people, Paul McCartney." IB As "the Beatles' first serious social statement," GS this "bitter diatribe" CD is a "stinging attack on British taxation." RV
Taxman
His second contribution, Love You To, concerns "the cosmic mind in general." GS George's "Eastern influences and growing fondness for the sitar are front and center." RV He'd used the sitar previously on 'Norwegian Wood,' but here "George builds an entire song around the instrument…[in a] daring, brave, experimental [that] comes across as perfectly natural." AD "One of George's finest moments." AD
On his "jaunty yet dissonant I Want to Tell You" AMG George "presents…a vivid picture of a stuttering, confused mind, and the song's dreary, dreamy mood only accentuates this." GS
"For the first time, [George] contributes three songs," VH1 "up from the usual two he was restricted to." RV George was "the first of the band" GS to largely shun "generic love ballads from his repertoire," GS effectively "challeng[ing] Lennon-McCartney's songwriting dominance." RS
Challenging them perhaps, but not surpassing them. "Lennon's trippy kaleidoscopes of sound" AMG are the most dominant forces of the album. John's "experiments with LSD…resulted in the first openly psychedelic songs." GS His "most straightforward number was Doctor Robert, an ode to his dealer, and things just got stranger from there." AMG
"Of course, there's everyone's all-time favorite sing-along novelty tune – Yellow Submarine" JA which, while crafted by John, is passed on to Ringo for vocals. While "a children's song on the face," AD this "charmingly hallucinogenic slice of childhood whimsy" AMG offers up "more production tricks and effects than…any song here apart from 'Tomorrow Never Knows.'" AD With its "uses of samples…voices [and] the big, fat and joyously happy bass line," AD the song "points the way forward towards Sgt. Pepper." AD
Yellow Submarine
John himself sings "the crawling, druggy I'm Only Sleeping" AMG "as if he had just woken up." RV The song "follows from the likes of 'Girl' and 'The Word' on Rubber Soul, but the production touches are a leap forward…the music really matches the feel of the lyrics." AD "George's backward guitar solo" IB "seems to exist in that beautiful place between dream and awake." RV "Recorded when Hendrix was just a gleam in Chas Chandler's eye," IB it was actually Paul's "idea to play and record Harrison's riffs backwards to add to Lennon's heady vibe." RV
And Your Bird Can Sing is "buried…in a maze of multi-tracked guitars." AMG In this "bitter song of love gone sour," RV Lennon "sings, 'You tell me that you've got everything you want / And your bird can sing / But you don't get me, you don't get me.'" RV
"A drug-induced conversation with Peter Fonda inspired Lennon to write" RV "the spiraling She Said She Said." AMG "Fonda's comment, 'I know what it's like to be dead,' laid the ground work for the song's opening line and other hazy musings." RV "It was a milestone in the history of rock lyrics, as the first masked description of an acid trip and its, er, 'side effects.'" GS Those lyrics are paired with "Ringo's great sounding drums [and an] interweaving duelling guitar effect." AD
"John…begins to dabble in psychedelia on Tomorrow Never Knows," RV a song which "effectively kicked off the psychedelic rock movement." TL "With its dense wall of noise" AD and Lennon's "eerie…vocal," CD this is "the most innovative track on the album" RS and "the most radical departure from previous Beatles' recordings." CD Inspired by "the Buddhist Tibetan Book of the Dead and drug guru Timothy Leary's The Psychedelic Experience," RV Lennon attempts "to distill an LSD trip into a three-minute song." RS "John Lennon told engineer Geoff Emerick" TL to "'make me sound like the Dalai Lama chanting from a mountaintop.'" TL
Beneath it all are "Ringo's thundering, menacing drumbeats and layers of overdubbed, phased guitars and tape loops" AMG with "each of the members fading in and out." RV "Every song leading up to this grand finale has Revolver knocking at the door of greatness, while 'Tomorrow Never Knows' kicks it off the hinges." RV
"McCartney's experiments were formal, as he tried on every pop style from chamber pop to soul, and when placed alongside Lennon and Harrison's outright experimentations, McCartney's songcraft becomes all the more impressive." AMG
Eleanor Rigby
"Imagine the impact of Eleanor Rigby, a lyric that must have stopped Dylan in his tracks, emerging from the voice that had sung 'Can't Buy Me Love' just two years earlier." IB This "bleak portrait of loneliness" CD shaped by its "melancholy strings," TL was "Paul's first (and one of the most successful) attempts at a 'serious' song." GS Paul's "most complex narrative…feature[s] two seemingly unrelated plots – that of the isolated Eleanor Rigby and the equally alienated Father Mackenzie." RV On the musical side, "with its appropriate and dramatic string section …enhance[ing] the beauty of Paul's original composition," AD "'Eleanor Rigby' is the only Beatles track without any of the Fab Four playing instruments." RV
Paul also excels on "the sophisticated, elegant balladry of Here, There and Everywhere and For No One." IB "Of every song McCartney ever wrote, Lennon only expressed envy over not penning [these two]." RV The former "is one of McCartney's best love songs, a sincere masterpiece of harmony and melody" RV "sung in an unusually sweet and warm tone" GS and backed by a "Pet Sounds style" AD "bass [that] gently beats – rising and rising." AD
Here, There and Everywhere
The "beautifully sad" AD "piano-driven" GS 'For No One' is "is a lament about a broken love, but with serious lyrical undertones." GS The "minimally produced" DBW song "captures a couple's fading love through a series of flashbacks. 'Your day breaks, your mind aches / You find that all the words of kindness linger on / When she no longer needs you.'" RV
Paul also contributes "the brassy," JA "Motown-inspired" CD Got to Get You into My Life, one of "the most straightforward songs of the album." AD With "its wonderfully concise guitar solo [it] even hints of the metal to come in the otherwise sad and despairing 'She Said, She Said.'" BN
Got to Get You into My Life
As always, there are Paul's typically "upbeat songs like Good Day Sunshine." CD "With its peculiar marching rhythms and a great optimistic feel," GS this "is another fine song possibly pointing the way towards Sgt. Pepper production wise." AD
"The biggest miracle of Revolver may be that the Beatles covered so much new stylistic ground and executed it perfectly on one record." AMG The album offered "some of the most innovative and gorgeous production heard then or since" VH1 and "illustrate[s] the unlimited palette the Fab Four were introducing to pop music." TL "Revolver declared rock and roll to be a wide-open field, something that could encompass the orchestral and the eastern, the romantic, the transcendental, and the whimsical." VH1 "Many musicians changed the face of music, but only one band changed the world. With Revolver, The Beatles gave us more than we deserve;" RV it is "the best introduction to their work, and the strongest single example of their magnificence." TL
---
Review Source(s):
---
Related DMDB Link(s):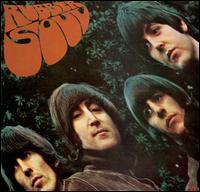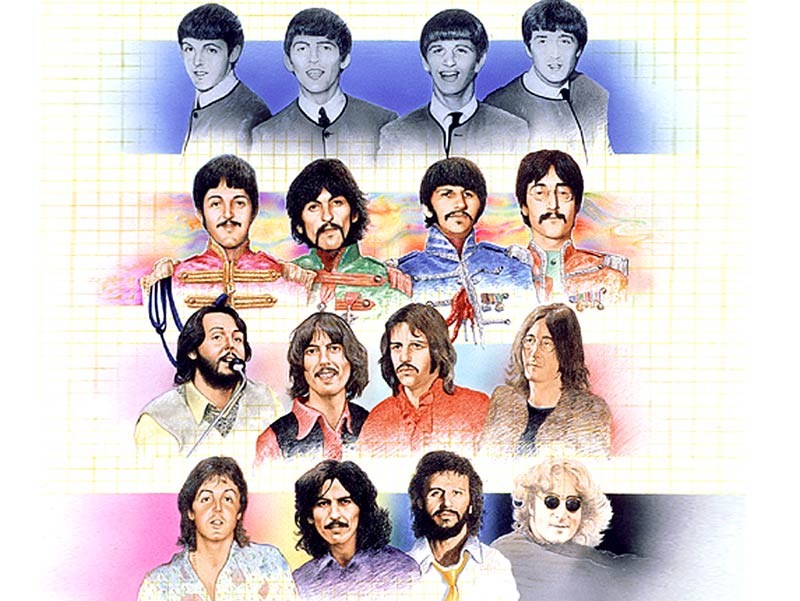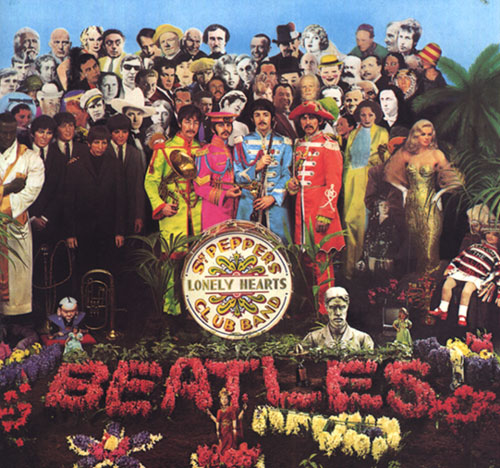 ---

Click on box above to check out the DMDB on Facebook.
---
Last updated January 28, 2013.