Review:
"When Beck burst into the national consciousness" EW with the hit "Loser," "which became the alternative-rock anthem of the summer" TB of 1994, "many self-styled citizens of the alternative nation wrote him off as a one-hit wonder. But anyone who gave the rest of 1994's wildly eclectic Mellow Gold an open-minded listen knows that Beck Hansen is no novelty-tune phony." EW It "was an eclectic melting pot of ideas," TB "careening from lo-fi hip-hop to folk, moving back through garage rock and arty noise. It was an impressive album" AMG that "put him on the map commercially" BL "but the parts didn't necessarily stick together." AMG
It was Odelay that "cemented his status as a '90s icon" BL and "further affirms Beck's rock-chameleon identity," EW showing a capacity "to jump from genre to genre in the manner of David Bowie in the 1970s." TB With the "technicolor version of his Woody Guthrie-meets-Grandmaster Flash vision," RS Odelay "found Beck collecting the grooves of generations past and reshaping them into a postmodern tapestry, merging countless samples and styles into one cohesive whole." SL "All of the songs…are rooted in simple forms – whether it's blues (Devil's Haircut), country (Lord Only Knows, Sissyneck), soul (Hotwax), folk (Ramshackle), or rap (High 5 [Rock the Catskills], Where It's At)" AMG but "each song throws its respective classification on its head." SL "Songs frequently morph from one genre to another, seemingly unrelated genre – bursts of noise give way to country songs with hip-hop beats, easy listening melodies transform into a weird fusion of pop, jazz, and cinematic strings." AMG Beck "sees no reason why musical allusions to hip-hop, the Beatles, James Brown, punk, Gram Parsons, cool jazz, and Dylan can't coexist in the same song." AZ
An important trait to Beck's success is his "whacked-out street poetry" EW and "ever-present sense of humor: Without straying into Weird Al territory, he imbues his lyrics with a healthy sense of the absurd – something almost entirely lacking in rock today. ''I got a stolen wife and a rhinestone life, and some good old boys/ I'm writing my will on a three-dollar bill,'' he sings in 'Sissyneck'." EW "'Devil's Haircut' describes a demented hell while The New Pollution parodies an age-old caricature of corrupt women." SL
Credit also goes to "sampledelic producers the Dust Brothers," RS who were "responsible for the smorgasbord of tasty, left-field samples on the Beastie Boys' seminal Paul's Boutique." EW As a result, Odelay samples everyone from Tchaikovsky to the Frogs EW and tracks are filled "with background tambourines, maracas, and synthesizers, lending the album much of its bizarre, oddly gratifying texture." SL

It isn't just that Beck "accomplishes his sonic experiment" SL with "resolute confidence" SL and surprisingly "relative coherency." SL The album is a "defining statement of an entire generation in the throes of finding its own voice." SL "Odelay can be seen as the artist's own cheeky response to other Gen X alternative acts." SL He "completely ignored the angst-driven nihilistic trends of the grunge bands" SL AMG by "channeling the independent exuberance of alternative's New Wave roots" SL and "demonstrating to his rock peers that turntables had a brighter future than refried grunge." RS Beck "asks us to look past our conventional views of what something should or shouldn't sound like." SL "Odelay was just as much a swan song for alternative's passing era as it was the ushering in of a new generation of pop music that was ever so left-of-center." SL This is "vital music with a flea market 'tude." ZS
---
Review Source(s):
AMG All Music Guide review by Stephen Thomas Erlewine
AZ Amazon.com review by David Cantwell
BL Blender Magazine's 100 Greatest American Albums (10/08)
EW Entertainment Weekly The New Classics: Music (6/18/2007)
RS Rolling Stone 500 Greatest Albums of All Time
SL Slant Magazine's Vital Pop: 50 Essential Pop Albums by Slant staff (6/30/03).
TB Thunder Bay (2005). Albums: The Stories Behind 50 Years of Great Recordings. Thunder Bay Press; San Diego, CA. Page 280.
ZS Zagat Survey (2003). Music Guide: 1,000 Top Albums of All Time. Coordinator: Pat Blashill. Music Editor: Holly George-Warren. Editors: Betsy Andrews and Randi Gollin. Zagat Survey, LLC: New York, NY. Page 46.
---
Related DMDB Link(s):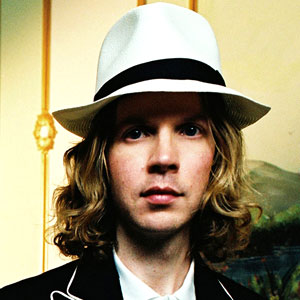 ---
Where It's At
---
Devil's Haircut
---
The New Pollution
---
Jack-Ass
---
Buy It!
---

Click on box above to check out the DMDB on Facebook.
---
Last updated June 18, 2012.