Review:
"After flirting with heavy guitar rock (The Man Who Sold the World) and lighter pop (Hunky Dory), Bowie found middle ground on Ziggy Stardust." LF It was "constructed as a loose concept album about an androgynous alien rock star named Ziggy Stardust" STE "whose mission is to offer sex and salvation to earthlings." TL The character was inspired by British rock singer Vince Taylor, who, after a breakdown, believed he was "a cross between a god and an alien." WK The persona allowed Bowie to to "explore and flaunt his own hunger for stardom." JI
"The story falls apart quickly, yet Bowie's fractured, paranoid lyrics are evocative of a decadent, decaying future, and the music echoes an apocalyptic, nuclear dread." STE However, the "Ziggy Stardust persona would live on well after Bowie shed the alien skin." LF As Bowie himself said, "I became Ziggy Stardust…David Bowie went totally out the window...I got hopelessly lost in the fantasy.'" TL
"That self-conscious sense of theater is part of the reason why Ziggy Stardust sounds so foreign. Bowie succeeds not in spite of his pretensions but because of them, and Ziggy Stardust – familiar in structure, but alien in performance — is the first time his vision and execution met in such a grand, sweeping fashion." STE
Musically, the album was a "glitzy array of riffs, hooks, melodrama, and style" STE that allowed Bowie to pair his "arty, theatrical ambitions with crunching, arena-ready rock." TL Mixed into his "off-kilter metallic mix" STE were "dramatic strings, swaggering saxophones, jagged guitars, and theatrical arrangements" LF which all resulted in "the logical culmination of glam." STE
Of course, Bowie didn't invent glam, but Ziggy expertly blended "Marc Bolan's glam rock and the future shock of A Clockwork Orange," STE effectively "setting in motion the glam rock movement that echoed from Alice Cooper to Marilyn Manson." TL
Bowie's stamp on glam came with the album's first single, Starman. It "revealed an androgynous glam creation to a generation of young dudes eager for flamboyant imagery and hard-edged pop. The new fans lapped up such gestures as the key Top of the Pops appearance when Bowie, vermilion-haired in a skintight jumpsuit and painted nails, camply slung a provocative arm around Mick Ronson during the guitarist's solo." JI
Songs like that certainly "provided plenty of stage-worthy moments when Ziggy toured in the '70s, but years later they still thrill." LF The album also thrilled with other theatrics. "Lady Stardust, Five Years, and Rock 'n' Roll Suicide have a grand sense of staged drama previously unheard of in rock & roll." STE The latter is a dramatic climax in which "Ziggy is torn apart by the fans he inspired." TL
In addition, "Ronson plays with a maverick flair that invigorates rockers like Suffragette City, Moonage Daydream, and Hang Onto Yourself." STE Songs like those and It Ain't Easy "still serve as solid excursions into the future (then and now) of rock." LF
While the album does have a sense of gloom, songs like "the buoyant 'Hang on to Yourself' and the dreamy Star offer hints of optimism in Ziggy's bleak world." LF
---
Review Source(s):
STE Stephen Thomas Erlewine, All Music Guide
LF Lorry Fleming, Amazon.com (essential recording)
JI Jim Irwin (edited by). (2000). The Mojo Collection: The Greatest Albums of All Time. Mojo Books: Edinburgh.
TL Josh Tyrangiel and Alan Light, Time Magazine's "All-TIME 100 Albums" (11/13/06)
WK Wikipedia
---
Related DMDB Link(s):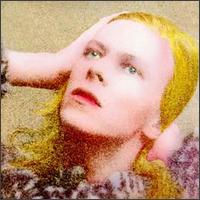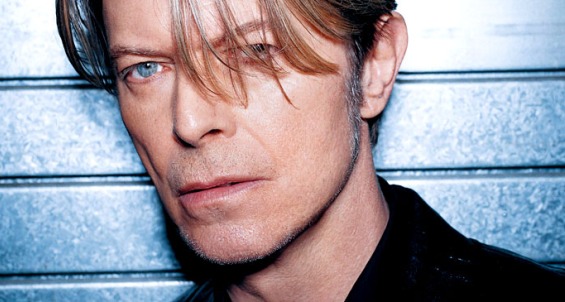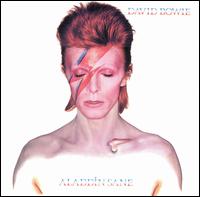 ---
Ziggy Stardust (live video)
---
Suffragette City (live video)
---
Starman (live video)
---
Buy It:
<!—Amazon Ad -->
---

Click on box above to check out the DMDB on Facebook.
---
Last updated June 3, 2012.