Review:
Jeff Buckley had "one of the finest voices of a generation," AD a voice which "resembled a cross between Robert Plant, Van Morrison, and his father Tim." STE His "richly textured voice" STE "could go from a whisper to a roar" AD with his "impassioned, octave defying singing…inherited from his late father Tim along with his matinee idol good looks." SM "Buckley is doubtless sick of the Son Of Tim tag (especially as dad was never around) but the inheritance of his father's vocal range and disregard for conventional form is inescapable." IC "Thereafter, this startling record is strictly his own." IC
"Buckley had been plying his trade round the coffee houses of New York before hooking up with ex-Magic Band guitarist GaryLucas in the short lived Gods and Monsters. The band failed to release a record, but Buckley's profile was raised sufficiently to get him a solo deal…Entering the studio with a hurriedly recruited band, Buckley set about making Grace with AndyWallace [whose] credentials included mixing Nirvana's Nevermind. Buckley's young band rose to the challenge, crafting swirling, anthemic arrangements." SM
"Buckley's got huge ears and an even bigger record collection;" SZ his "inflections flicker with shadows of Billie Holiday and Chet Baker" SZ as he "jumbles jazz, R&B, blues and rock references" SZ along with "French chanson, eastern melodies and classical choral music to create a classic rock record almost without precedent." SM It "sounds like a Led Zeppelin album written by an ambitious folkie with a fondness for lounge jazz." STE "This is no pretty folk LP, it's a powerful album of unlocked emotions, poetry and drama." IC By "swooping from choir boy to intense Led Zeppelin blues ballad" IC he creates a "variously fascinating, uneasy listening and hard work, but you could never confuse it with anything else." IC
"It's the delivery that separates him from the crowd, ranging from delicate and dreamy to highly charged and nakedly emotional." IC "Jeff Buckley sets out upon a road less travelled, avoiding the safe and predictable in favor of the ecstatic and the personal." CDU He "sounds like a man who doesn't yet know what he wants to be…it's a ballsy kind of uncertainty, the kind you find in star high-school athletes who seem to have all the confidence in the world even as they're straining to meet their own ever-increasing expectations." SZ
Buckley "had the piercing tenor voice of an angel wrought with desperation." CS His voice was "an exquisite, malleable instrument…from his daring vaults into the upper registers to his long, enraptured middle-register ornaments and moans." CDU "As a person and performer he left his fans feeling like his personal friends awash in romance and intrigue, a connection very few artists ever give to their audience." CH "His extreme intensity and emotional sincerity make Grace…a flourishing achievement." CH
"There are no obvious melodies rather shifting moods, tempos and intensities." AD "Ringing guitar and driving drums mix with swaying spartan tenderness and almost awkward rhythmic changes." IC It is "filled with sweeping choruses, bombastic arrangements, [and] searching lyrics" STE "where images of death and love, rain and fire, torment and longing fill the imagination." IC Buckley crafts original "songs of mystery and spirituality" IC which "are full of a search for redemption and all about love, loss and faith." AD
"Opening Mojo Pin displays exactly what this album is all about." AD "A quiet introduction, that swooning voice, a beautiful wordless sound. Whispered words. The guitars begin to take on a rock hue and the voice continues. A mention of 'black beauty', 'first love' and then the wordless vocal returns. We have beautiful lilting guitar in the quieter sections, rock guitar in the 'chorus' parts." AD The song "creeps in with ambient, almost sinister, guitars" CS and, along with "Buckley's angelic, breathy vibrato, seduces the listener and cascades over the odd time signature. Before the first minute of this album is over, you're enveloped in the most ethereal and achingly" CH "lovelorn album of the '90s." CS
"One of the keys to this record is the atmosphere is maintained. The flow of songs is perfect and beautiful." AD Grace, "one of the darker, moodier songs on the album" AD "marks Buckley's penchant for writing and singing about death and sorrow: 'And the rain is falling/and I believe my time has come/it reminds me of the pain I might leave behind.'" CH "The vocal is a sheer beauty, a thing of wonder." AD
"With its coy slide intro and ragaish string backgrounds," CDU Last Goodbye "was Buckley's only US single for Grace and even though it's the obligatory power love ballad on the album, it's damn good. Backed by acoustic guitars, Mike Johnson's solid drumming and some lush violins toward the end, it reminds you of that last time you left your lover's house knowing you could never go back no matter how badly you wanted to." CH He sings "'this is our last embrace, must I dream and always see your face'…The chorus is absolutely thrilling with rock guitars and his voice sailing over the top…as if reaching for the heavens." AD
The "art-school noisy" JB So Real "repeats the quiet/loud formula of 'Last Goodbye' but with significantly more rock thrown in. A guitar sounds like a buzzsaw at one point. The louder sections are as intense as hell and the other vocals are whispered, quietly caressed." AD
The "ghostly" SZ Lilac Wine, the first of three covers on the album, "is a stunning achievement…as [Buckley] plays troubadour and croons out" CH a "tender and pretty vocal amid slow shifting bass and delicate guitar." AD "With its deep blush of a sound [it] practically adds years to his age. His voice seems weighted down with tears that just won't come out the normal way. 'I made wine from the lilac tree, put my heart in its recipe,' he sings, and his heart's in this recipe, too. Like any singer worth his salt, he knows that 'Lilac Wine' just never comes out right without it." SZ
"Buckley's emotionally jarring version of Leonard Cohen's Hallelujah" CH is "the centrepiece of the album for many." AD "It takes a confident singer to attempt [the song] and Buckley manages to top [Cohen] with his impassioned and intense falsetto, an expression of sincerity rarely ever heard in music since." CS "As tender as the heart that broke to write this song, [Buckley] confesses to us: 'Well maybe there's a God above/but all I've ever learned from love-was how to shoot somebody who outdrew ya.'" CH "A minimal stripped back performance…with…a spiritual, devotional vocal." AD
'Last Goodbye' and Lover You Should Come Over, the latter with "late Beatles harmonies and Edith Piaf vocal ornaments, are powerful evocations of failing relationships." CDU Buckley makes the listener "feel more emotionally naked than during your first sexual experience." CH The song "has great melodic moments and again, beautiful…gospel influenced vocals come in towards the end." AD
"Jeff Buckley surprises you over and over again on this record. He can be as edgy and loud as old Zeppelin" CH on the "Pearl Jam bluesy" JB Eternal Life. That song and 'Mojo Pin' "draw upon blues imagery and metaphors to create a subtle, hard-rocking atmosphere." CDU
Corpus Christi Carol, the last of the album's three cover songs, is "all atmospheres and shifting moods. The melody isn't obvious; it needs teasing out…a good half of it…is provided by his vocals. All your attention will focus on THAT voice. Such a sheer presence." AD
Final song Dream Brother "achieves an almost Doors-like melancholy." CDU Buckley was also "a huge fan of English group The Cocteau Twins and some of the guitars do sound a bit Cocteau Twins." AD
"Grace is a wonderful album. It has stood the test of time and always was going to… its appeal is slow burning. Give it time, listen to it…It's a beautiful record and some debut." AD
Sadly, it was the only full-length solo album released in Buckley's lifetime. He was working on the follow-up album tentatively titled My Sweetheart the Drunk when he went drinking with a friend on May 29, 1997, and died of an accidental drowning after diving in to the water fully clothed. "In the immediate aftermath of his death, it wasn't apparent what…loss his…talent really would…be…[the] many singers…described as bearing his influence…show[s] how good this one album really was." AD
---
Review Source(s):
---
Related DMDB Link(s):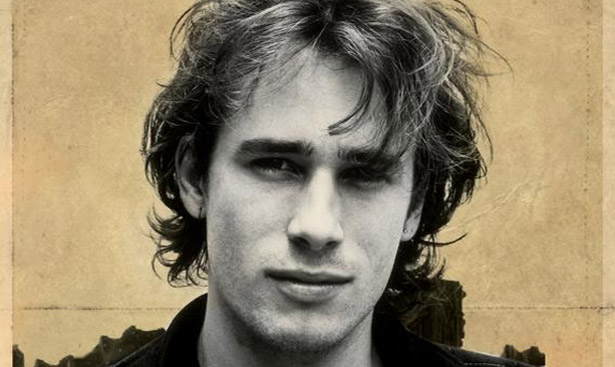 ---
Last Goodbye (video)
---
Hallelujah (live video)
---

Click on box above to check out the DMDB on Facebook.
---
Last updated August 20, 2011.