Review:
"It's been 20 years since Toni Childs released her smash album Union and 10 years since she was diagnosed with Graves disease, a thyroidal stress disorder" (Lockett). In the interim, she moved to "Hawaii where she has made a recovery from Graves Disease and…slowly re-entered into performing live and recording" (wikipedia).

In early 2003, Childs met Eve Ensler when "performing in a production of Ensler's The Vagina Monologues in Kauai, Hawaii. Ensler was already a big fan of Childs' music, which she claims had a profound impact on her and had been a lifeline. Ensler asked Childs to write an anthem for her documentary Until the Violence Stops. Childs wrote and released…Because You're Beautiful, which was awarded the 2004 Emmy Award for Outstanding Music & Lyrics" (wikipedia).

Then Childs set to work on releasing her first album of new material since 1994's The Woman's Boat. In 2008, "the album was released in Australia" (wikipedia), where "her critically acclaimed debut album Union sold over 500,000 units" (Amazon.com). "Childs toured the country in September 2008 to great success, so much so that Toni is expected to make a return in 2009" (wikipedia).

That new album, Keep the Faith, is "a blend of Roots, Rock and Folk Gospel songs that simmer with husky vocals and spine tingling lyrics" (Amazon.com). The album sees Childs "once again team up with David Ricketts who collaborated with her on…[Union] twenty years earlier" (wikipedia). "She has stated that Keep the Faith is 'an apt title given personal and world events'" (wikipedia). The "title track plainly spelling out the struggles she's been occupied by for the last decade" (Weasel). However, it isn't just recent events that shaped the album; the material dates "from 1997" (Lockett) "before her illness, when she was attempting to release a new album" (Weasel), "to this year" (Lockett).

The result? "Toni's back – stronger and secure and sticking to the music she does best" (Lockett). "The rawness and sincerity that has always been Childs' hallmark remains very much intact" (Weasel). Her "smoky, back-of-the-throat, growling singing style isn't for everyone" (Lockett), but her "delicately beautiful bluesy folk-pop tales of suffering and survival well and truly justify finding…space next to your Tori, Ani and Tracy CDs" (Weasel).

"Childs' first two albums, Union and House of Hope, inspired comparisons to Peter Gabriel, with their mix of world music rhythms, blues and rock influences and pop sensibilities. Her third album, the brilliant but commercially disastrous The Woman's Boat, moved in a more conceptual direction, tracing the journey of a woman from birth to death, and tried to reconcile electronic elements with her already rich mix of musical influences" (Weasel).

"Keep the Faith immediately announces Childs' return to a more accessible sound" (Weasel) with "a much more noticeable emphasis on guitar-driven songwriting. I'm Standing Here and One Life are quirky enough to be reminiscent of early Crowded House" (Lockett). The latter, the album's first single, offers "a simple wisdom here that could be dismissed as new age posturing were it not conveyed with such effortless conviction…[It is] an uncomplicated plea to live your dreams" (Weasel).

"Heart That Matters is a wonderfully imperfect lullaby, with the most haunting use of a trumpet in an alt-pop context since Tori Amos' Hotel" (Weasel). "The romance of strings and Toni's beguilingly raw voice makes Dream That We Dream Of a delight to listen to (and improves on repeat plays)" (Lockett).

Childs "lays down some folk rock on I Saw God in the Super Market" (Weasel) and "shows her gospel roots (she was raised in a strict religious family)" (Weasel) "with a rollicking, light-hearted country style" (Lockett) "on the Mama's in the Kitchen" (Weasel).

Childs "is also able to move back to her early soul/R'n'B roots in Blind" (Lockett) and "indulges in some retro soul (and not of the processed post-Winehouse variety either) on Revolution" (Weasel)

"All these different flavours are held together by a strand of blues, constantly present in Childs' unique vocals and the strong basslines. However, even the bass takes a back seat on When All Is Said and Done, a delicate piano-led ballad that harks back to some of Childs' earlier work" (Weasel).

"The unfortunate reality is that many people will never be able to get past Childs' voice. Like most acquired tastes, however, its richness and texture rewards some perseverance. If you loved Toni years ago, give this one a few listens to let it convince you of its more simple charms" (Weasel).

"Keep the Faith is due to be distributed on general release in the United States by 429 Records (part of the Savoy group of record companies) from January 2009" (wikipedia).
---
Review Source(s):
---
Related DMDB Link(s):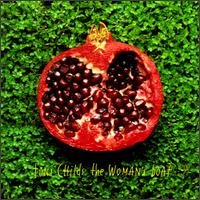 ---
Last updated January 16, 2009.