Review:
"Union's release in 1988 announced a bold, incendiary new voice in the singer/songwriter sweepstakes in Toni Childs" (Demalon). "Recorded in London, Paris and Swaziland, the album was an infusion of rock/pop and world music with its strong African percussion. The album garnered considerable critical acclaim" (Wikipedia) and garnered nominations for "two Grammy Awards — Best New Artist and Best Rock Vocal Performance (female). Her first national tour was opening for Bob Dylan" (Wikipedia). The album "was certified gold in 1995 by the Record Industry Association of America (RIAA) for having shipped 500,000 units…It also enjoyed two weeks at #1 in New Zealand" (Wikipedia).

"Childs wrote or co-wrote all the tracks for Union" (Wikipedia) drawing "upon the vast experiences of her life and delivers them with an urgency that is hypnotically compelling. It's all tied together by David Tickle's production and aided by first-rate backing by musicians including songwriting collaborator David Ricketts, drummer Rick Marotta and guitarist David Rhodes" (Demalon).

Childs "embarked on a relationship with…Ricketts, living and working together, and Union has much to do with their relationship. In a 1988 article that praised Childs' originality and the craftsmanship of Union, Time magazine said, 'if she can get an album like Union from a single relationship, the music she makes from the rest of her life should really be extraordinary'" (Wikipedia).

"The single Don't Walk Away kicks things off in high gear and Childs rarely looks back. Her take-no-prisoners vocal drives the funky, horn-driven track, which is backed by the gospel swell of the background vocalists" (Demalon).

"Although the rest of the album is a little more sedate, Childs never loses the urgent edge to her dusky voice. Stop Your Fussin' is sung to a restless lover over a Caribbean rhythm and Hush has a playful bounce to it. Elsewhere, Zimbabwae is a parable detailing African strife complete with chanting background vocals and Dreamer provides her with a bed of keyboards that shimmer like stars. The twice Grammy-nominated Union received universal critical acclaim and is riveting right through the moody poetry of the final track, Where's the Ocean" (Demalon).
---
Review Source(s):
---
Related DMDB Link(s):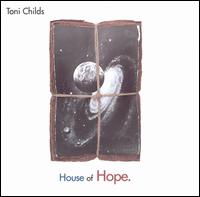 ---
Last updated January 17, 2009.