Review:
1979 marked "the dawn of an uncertain decade" RS in London, which was "wrenched by surging unemployment and drug addiction." RS Out of that setting came London Calling in which The Clash embodied punk rock's "thrilling fury and blind devotion to rock 'n' roll's revolutionary powers" UT and "honed a response to the angst of the time." VH1 "Just as The Rolling Stones were proclaimed 'The Greatest Rock 'n' Roll Band in the World' during the late '60s and early '70s, fans heralded The Clash as 'The Only Band That Matters.'" RV
"While the record isn't tied together by a specific theme, its eclecticism and anthemic punk function as a rallying call." AMG Joe Strummer, Mick Jones, and Paul Simonon "kept their collective pen focused on the issues of contemporary England" TL by exploring "familiar themes of working-class rebellion and antiestablishment rants." TL
The Clash were a "thinking man's Sex Pistols," VH1 "the most musically adventurous of the first wave of British punk bands" TB who "proved that a band could be anti-establishment and pro-melody." TL Still, no one was quite prepared "for the dizzying array of styles on London Calling." AMG "Leaving the jingoistic simplicity of punk behind, London Calling is a smorgasbord" PK "of popular-music styles of the previous 25 years" TB incorporating everything from "bleak punk (London Calling) to rampaging ska (Wrong 'Em Boyo) " RS as well as reggae, rockabilly, New Orleans R&B, pop, lounge jazz, and hard rock. AMG "By acknowledging no boundaries the music itself is political and revolutionary." AMG
"Many of the songs – particularly 'London Calling,' Spanish Bombs, and The Guns of Brixton – are explicitly political." AMG "London Calling" finds Strummer "declaring, 'phony Beatlemania has bitten the dust' and thereby signaling the end of an era of Beatles imitators." RV "'Spanish Bombs' could be The Clash's most ambitious effort. Strummer paints a bleak portrait of the Spanish Civil War while flamenco guitars, gun shots and children's voices swirl around him. His lyrics are as much romantic heroism ('With trenches full of poets, the ragged army, fixin' bayonets to fight the other line') as a condemnation of mistakes repeated ('The Irish tomb was drenched in blood')." RV
Elsewhere "the band takes on everything from drugs (Hateful), corporate greed (Koka Kola), and even washed-up film stars (The Right Profile)." PK In Clampdown, Strummer rallies "blue collared workers to rebel against a government that allows such poor conditions." RV There's also a "rebel-without-a-cause" vibe to songs like Revolution Rock and Rudie Can't Fail VH1 and even a "delightful little rant against the inevitable selling-out of punk" with Death or Glory. PK
The Clash, however, "also had enough maturity to realize that, while politics was inseparable from life, it was not life's entirety." TL They "also cranked up the hope. The album ends with Train in Vain, a rousing song of fidelity (originally unlisted on the back cover)" RS that is "one of the finest pure pop songs ever." PK
The album's spirit is captured in its cover, which "features the most famous photo in rock," TL capturing Paul Simonon "in a Who-like act of guitar destruction" TB "bracketed by the same font and colors used on Elvis Presley's debut." TL "It was a bold move, claiming for themselves some of rock's most potent myths, but it was easily matched by the quality of the music." TB
"Produced with no-surrender energy by legendary Sixties studio madman Guy Stevens," RS The Clash's third album is "invigorating, rocking harder and with more purpose than most albums, let alone double albums." AMG It "is a stunning statement of purpose" AMG and what has been called "the most unfailingly exciting hour of music ever committed to record" PK and "the very best flat-out kick-out-the-jams rock and roll album ever." PK
---
Review Source(s):
AMG All Music Guide review by Stephen Thomas Erlewine
PK Pop Kulcher 50 Greatest Rock & Roll Albums of All Time
RS Rolling Stone 500 Greatest Albums of All Time
RV The Review "100 Greatest Albums of All Time" by Clarke Speicher (October – November 2001; Vol. 128: numbers 12-23).
TB Thunder Bay Albums: The Stories Behind 50 Years of Great Recordings. Thunder Bay Press; San Diego, CA. (2005).
TL Time Magazine's All-TIME 100 Albums, by Josh Tyrangiel and Alan Light (11/13/06).
UT USA Today, Top 40 Albums – the USA Today Way (12/5/2003).
VB The Vibe "100 Essential Albums of the Century" (12/99).
VH1 VH1's 100 Greatest Albums. Edited by Jacob Hoye. Pocket Books: New York, NY. (2003). Pages 71-73.
---
London Calling (video)
---
Train in Vain (live video)
---
Related DMDB Link(s):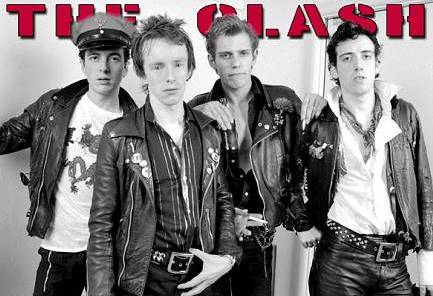 ---

Click on box above to check out the DMDB on Facebook.
---
Last updated February 20, 2012.