Review:
When Crosby, Stills & Nash released their debut album in 1969, they effectively became one of the first supergroups. David Crosby had worked with The Byrds, Stephen Stills had been with Buffalo Springfield, and Graham Nash was previously in The Hollies. After their collaboration proved a success, the follow-up became "one of the most hotly awaited second albums in history." AMG
<!—Amazon Ad -->
The expectations were ratched up all the more by the addition of Neil Young, who had worked with Stills in Buffalo Springfield and already was off to a great start as a solo artist. He "transformed the folk-rock CSN into a powerhouse;" RS500 his presence "added to the level of virtuosity" AMG upped "the range of available voices," AMG and "and added a uniquely idiosyncratic songwriter to the fold." AMG In addition, he and Stills rose "to new levels of complexity and volume on their guitars." AMG
However, egos and problems both emotional and relational made the recording of the sophomore effort difficult. With the exception of Carry On and the group's take on Joni Mitchell's Woodstock, most of the recording was done in individual sessions. AMG Through some 800 hours of work AMG thanks to continuous reworking of material CRS some members wondered if the album would ever be finished. CRS
Woodstock
However, the talents of the collective and "some very skilled production, engineering, and editing" AMG not only produced a second effort, but the group "have yet to follow it up with material and performances as powerful." CRS In fact, the album has been called "one of the greatest folk-rock albums of all time." RV
Teach Your Children
As far as individual achievements, "Teach Your Children, the major hit off the album, was a reflection of the hippie-era idealism that still filled Graham Nash's life, while Our House was his stylistic paean to the late-era Beatles." AMG
Our House
Stills paired Questions with the "vocal-choir gallop" RS500 of Carry On to make "it more substantial" AMG and 4 + 20 "was a gorgeous…blues excursion that was a precursor to the material he would explore on the solo album that followed." AMG
Crosby delivered Almost Cut My Hair, "a piece of high-energy hippie-era paranoia not too far removed in subject from the Byrds' 'Drug Store Truck Drivin' Man," AMG and the title track, which took some 100 hours to complete. AMG
Helpless
Young contributed "the exquisitely harmonized" AMG and "achingly plaintive Helpless" RS500 "and the roaring country-ish rockers that ended side two." AMG "His seeming throwaway finale, Everybody I Love You, was a bone thrown to longtime fans as perhaps the greatest Buffalo Springfield song that they didn't record." AMG
"All of this variety made Déjà Vu a rich musical banquet for the most serious and personal listeners, while mass audiences reveled in the glorious harmonies and the thundering electric guitars, which were presented in even more dramatic and expansive fashion on the tour that followed." AMG
---
Review Source(s):
AMG All Music Guide review by Bruce Eder
CRS Tim Morse (1998). Classic Rock Stories: The Stories Behind the Greatest Rock Songs of All Time. New York, NY: St. Martin's Griffin.
RV The Review "100 Greatest Albums of All Time" by Clarke Speicher (October – November 2001; Vol. 128: numbers 12-23).
RS500 Rolling Stone 500 Greatest Albums of All Time
---
Related DMDB Link(s):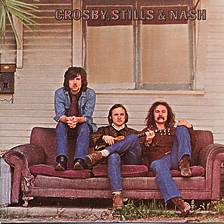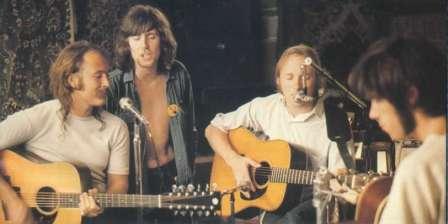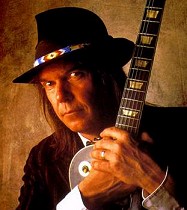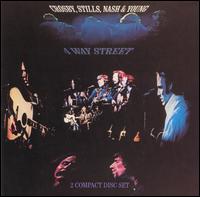 ---

Click on box above to check out the DMDB on Facebook.
---
Last updated January 19, 2013.