Review:
"In 1965 and 1966, Bob Dylan went on a creative sprint that has never been matched. Over the course of fourteen months, Dylan recorded Bringing It All Back Home and Highway 61 Revisited – and then capped it off with Blonde on Blonde, rock's first significant double album." TL
"If Highway 61 Revisited played as a garage rock record, the double album Blonde on Blonde inverted that sound, blending blues, country, rock, and folk into a wild, careening, and dense sound." TL It "is an album of enormous depth," AMG with "a tense, shimmering tone" TL that "reaches some of Dylan's greatest heights – which is to say, the very pinnacle of rock." TL Dylan himself said of the album that it was "'the closest I ever got to the sound I hear in my mind.'" JD
The album provides "endless lyrical and musical revelations on each play. Leavening the edginess of Highway 61 with a sense of the absurd, Blonde on Blonde is comprised entirely of songs driven by inventive, surreal, and witty wordplay, not only on the rockers but also on winding, moving ballads." TL "Throughout the record, the music matches the inventiveness of the songs, filled with cutting guitar riffs, liquid organ riffs, crisp pianos, and even woozy brass bands." AMG
Dylan "began recording…in New York with the backing of his new touring group, the Hawks. But he couldn't seem to find his groove." JD "Routinely booed by folk fans feeling betrayed by their erstwhile idol's embrace of electric instruments, Dylan enraged them even more by decamping to Nashville, leaving coffee bars behind forever with a sprawling…set, which began to bring country into rock & roll." BL
<!—Amazon Ad -->
It was "producer Bob Johnston…suggested moving the sessions to Nashville. There Dylan formed an accomplished ensemble of local session men (people like drummer Kenny Buttrey, guitarist Wayne Moss and bassist Henry Strezelecki, who had played on hits by the likes of Roy Orbison and Elvis Presley), augmented by two of his New York cronies, organist Al Kooper and Hawks guitarist Robbie Robertson." JD
"Dylan-worshipping critics always obsess over the lyrics, but…the sound of the album…[was] a brilliant tour through the music of America past, present and future, touching on everything from Chicago blues to country waltzes to New Orleans marches, all delivered with a voice that was full of rock 'n' roll passion, and the ferocity, scorn and lust of a man at the end of his rope." JD
"Dylan insisted on recording live, and Johnston removed all of the sound baffles separating the musicians so that they could record in a circle, playing off one another during a series of gloriously sloppy extended jams. Most of the 14 tracks were captured on the first or second take, shortly after Dylan finished writing them. 'The musicians played cards, I wrote out a song, we'd do it, they'd go back to their game and I'd write out another song,' the artist said in 1968." JD
"'Nobody has ever captured the sound of 3 a.m. better than that album,' is how Kooper sums up Blonde on Blonde in Howard Sounes' Down the Highway: The Life of Bob Dylan. 'Nobody, even Sinatra, gets it as good.'" JD
"For all of the parsing of his lyrics, the thing that's most often overlooked is that Dylan is having fun…Dylan is playing with words as much for the way they sound as for what they mean – he originally planned to use a photo of some of his Beat poet heroes before opting for the slightly out-of-focus portrait that has become one of rock's most famous album covers. It's been suggested that the album title was a reference to bleached-blond beauty Edie Sedgwick, the Andy Warhol 'superstar' with whom he was briefly infatuated, but Kooper reports that the name, like so many of Dylan's song titles and lyrical couplets, was just 'free association and silliness.'" JD
Rainy Day Women #12 & 35
"The moment that epitomizes the album comes early in the first track, which bears the similarly absurdist title Rainy Day Women #12 & 35. Over a delightfully ragged march (the loose feel was achieved by forcing all of the musicians to switch off from their regular instruments), Dylan opens the tune by singing, 'Well, they'll stone you when you're trying to be so good/They'll stone you just like they said they would/They'll stone you when you're trying to go home/And they'll stone you when you're there all alone.'" JD
"Between the third and fourth lines, he breaks character, unable to stifle a short but sardonic laugh. The song is at once a devilishly playful and unapologetic pro-drug anthem (one of rock's first, and most daring for the time, with its recurring refrain of 'Everybody must get stoned'); a sarcastic and cautionary tale of how society demonizes outsiders and rebels (the line 'They'll stone you when you're tryin' to keep your seat" can be heard as a reference to the bus protests in Montgomery, Ala.), and a giant, Dadaist joke." JD
"The album continues to veer wildly between the silly, the serious and the surreal--sometimes all in the same song. But if there is one recurring theme at its heart, it isn't politics or spirituality (the topics the folkie purists hoped the sage would tackle), but something much more familiar yet elusive." JD
I Want You
"A romantic masquerading as a cynic, Dylan approaches the concept of love from several different angles, equating eroticism with spiritual transcendence in Visions of Johanna; pleading for satisfaction like a clumsy, hormone-crazed teen in I Want You; summoning his full powers of poetry as a tool for seduction in Sad-Eyed Lady of the Lowlands (Dylanologists debate whether this one was about Joan Baez or his then-wife, Sara), and finally giving up with near-misogynistic disgust in Just Like a Woman and comic resignation in Most Likely You Go Your Way and I'll Go Mine." JD
Just Like a Woman
"On July 29, 1966, less than two months after the release of Blonde on Blonde, [Dylan] wiped out on a motorcycle…Though it's now believed that the accident wasn't nearly as serious as it was built up to be at the time, it either prompted or was used to justify an 18-month sabbatical from public appearances," JD thus making Blonde on Blonde "the culmination of Dylan's electric rock & roll period – he would never release a studio record that rocked this hard, or had such bizarre imagery, ever again." AMG
---
Review Source(s):
---
Related DMDB Link(s):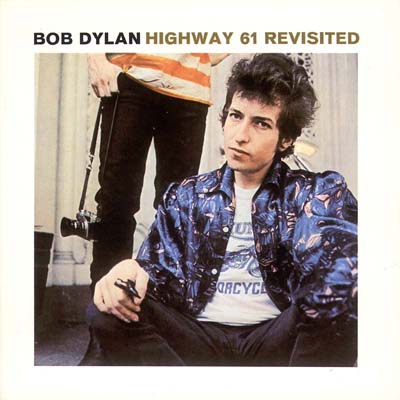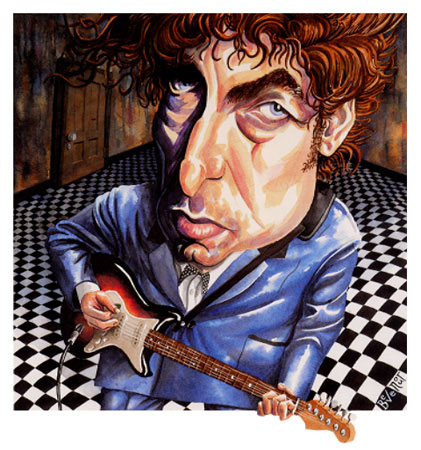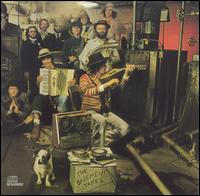 ---

Click on box above to check out the DMDB on Facebook.
---
Last updated January 24, 2013.