Review:
"The Eagles took 18 months between their fourth and fifth albums, reportedly spending eight months in the studio recording Hotel California." WR "The album marks a major leap for the Eagles from their earlier work, as well as a stylistic shift toward mainstream rock." WR
"Early on, the group couldn't rock convincingly;" WR "the Eagles never seemed to get a sound big enough for their ambitions." WR This, however, was their "first [album] to be made without Bernie Leadon, who had given the band much of its country flavor, and with rock guitarist Joe Walsh." WR
In addition, "the rhythm section of Henley and Meisner has finally solidified, and the electric guitar work of Don Felder and…Walsh has arena-rock heft." WR In particular, "Life in the Fast Lane drew a line between the band's country-tinged past and rock and roll future" TL as it "captured coke culture in a catchphrase." BL
With "changes in producer and personnel, as well as a noticeable growth in creativity, Hotel California unveiled what seemed almost like a whole new band. It was a band that could be bombastic, but also one that made music worthy of the later tag of 'classic rock,' music appropriate for the arenas and stadiums the band was playing." WR
The album also marks "the emergence of Don Henley as the band's dominant voice, both as a singer and a lyricist. On the six songs to which he contributes, Henley sketches a thematic statement that begins by using California as a metaphor for a dark, surreal world of dissipation; comments on the ephemeral nature of success and the attraction of excess; branches out into romantic disappointment; and finally sketches a broad, pessimistic history of America that borders on nihilism." WR
"The big hit was the title track, a sprawling epic" TL that "framed Hollywood anomie in terms so impressively vague they seemed mythic." BL The song had "Satanic undertones that might have been subconsciously cribbed from Jethro Tull's 'We Used to Know' when the bands toured together. As for the warm smell of colitas, fans are split on whether the word is Spanish slang for cannabis buds or an easy lay. Given the band and the era, the safest guess is both." TL
"Like much of their catalog, Hotel California seems a lot smarter when you listen to it than when you talk about it." TL "The lyrics kick in some time after one has appreciated the album's music." WR In any event, "the result was the Eagles' biggest-selling regular album release, and one of the most successful rock albums ever." WR
---
Review Source(s):
BL Blender Magazine's "100 Greatest American Albums" (10/08)
WR William Ruhlmann, All Music Guide
TL Josh Tyrangiel and Alan Light, Time Magazine's "All-TIME 100 Albums" (11/13/06)
---
Related DMDB Link(s):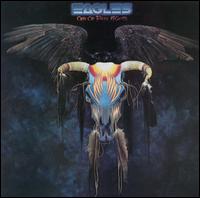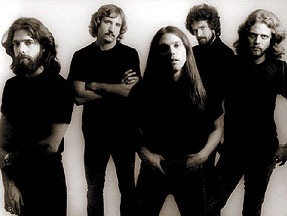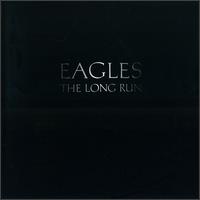 ---
Hotel California (live video)
---
New Kid in Town (live video)
---
Life in the Fast Lane (live video)
---

Click on box above to check out the DMDB on Facebook.
---
Last updated December 8, 2011.