Review:
"Over the course of their first three late-'70s albums, Foreigner had firmly established themselves (along with Journey and Styx) as one of the top AOR bands of the era. But the band was still looking for that grand slam of a record which would push them to the very top of the heap. 1981's 4 would be that album." AMG To this day, it "remains Foreigner's career peak." AMG
"Guitarist and all-around mastermind Mick Jones found both the catalyst to achieve this and his perfect musical soul mate" AMG "in producer Robert John 'Mutt' Lange — fresh off his massive success with AC/DC's Back in Black." AMG "Lange's legendary, obsessive attention to detail and Jones' highly disciplined guitar heroics (which he never allowed to get in the way of a great song) resulted in a collaboration of unprecedented, sparkling efficiency where not a single note is wasted." AMG
"Vocalist Lou Gramm does his part, delivering a dazzling performance which confirmed his status as one of the finest voices of his generation." AMG "With the departures of second guitarist Ian McDonald and keyboardist Al Greenwood, Foreigner became a quartet for the first time" CDU and all the album's songs were written by Jones and/or Gramm. WK Session musicians were also brought in, among them Thomas Dolby, WK who went on to have a top 5 hit with "She Blinded Me with Science," and Junior Walker. He played the "signature saxophone solo" AMG on "the surprisingly funky Urgent [which] proved to be one of the band's most memorable and uncharacteristic smash hits." AMG
Urgent
Nightlife, Woman in Black, Don't Let Go, and "the 50's-tinged Luanne" AMG are all "energetic, nearly flawless melodic rockers." AMG "With Juke Box Hero, the band somehow managed to create both a mainstream hit single and a highly unique-sounding track, alternating heavy metal guitar riffing, chorused vocals, and one of the ultimate 'wanna be a rock star' lyrics." AMG
Juke Box Hero
"As for the mandatory power ballad, the band also reached unparalleled heights with Waiting for a Girl Like You. One of the decade's most successful cross-genre tear-jerkers, it has since become a staple of soft rock radio and completely eclipsed the album's other very lovely ballad, Girl on the Moon, in the process." AMG
Waiting for a Girl Like You
Also of note – the original album title and cover. The originally titled Silent Partners was to sport a cover from "renowned art studio Hipgnosis." WK The band rejected "a black & white image of a young man in bed with a pair of binoculars looming overhead," WK deeming it "too homosexual." WK Bob Defrin designed the new cover, "modeled after an old fashioned film leader." WK
---
Review Source(s):
---
Related DMDB Link(s):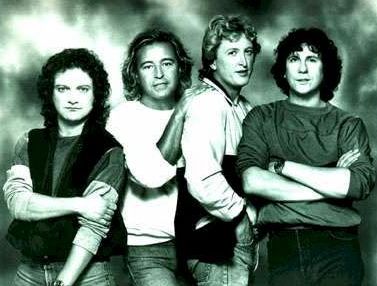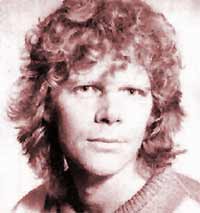 ---

Click on box above to check out the DMDB on Facebook.
---
Last updated June 27, 2012.