Review:
"A masterful stylist of sophisticated soul, Marvin Gaye helped promote the Motown sound throughout the 1960s." NRR However, "Motown Records – which introduced the concept of the assembly line to pop music – had no interest in giving its artists creative control, much less in venturing into territory that was explicitly political." BN "Late in 1970, Gaye decided to record a song that the Four Tops' Obie Benson had brought him, What's Going On. When [Motown founder] Berry Gordy decided not to issue the single, deeming it uncommercial," AMG then Gaye, "the label's greatest pure vocalist," TL "refused to record any more material." AMG
What's Going On
"Gordy finally, grudgingly caved to Gaye's artistic ambitions" TL "after the [single's] tremendous commercial success in January 1971." AMG Gaye "recorded the rest of the album over ten days in March." AMG "Finally free to speak his mind and so move from R&B sex symbol to true recording artist." AMG Gaye created what "was far and away the best full-length to issue from the singles-dominated Motown factory." AMG His "self-written, self-produced, concept album" NRR was more than just a peak for Motown; it was "the most important and passionate record to come out of soul music" AMG and "one of the defining albums of its time," TL allowing Gaye to explore "deeply held spiritual beliefs and social commentary on cultural events of the day." NRR
<!—Amazon Ad -->
"Conceived as a statement from the viewpoint of a Vietnam veteran (Gaye's brother Frankie had returned from a three-year hitch in 1967)," AMG "What's Going On chronicled a multitude of societal ills." BN It "isn't just the question of a baffled soldier returning home to a strange place, but a promise that listeners would be informed by what they heard (that missing question mark in the title certainly wasn't a typo)." AMG
"Gaye meditated on what had happened to the American dream of the past – as it related to urban decay, environmental woes, military turbulence, police brutality, unemployment, and poverty. These feelings had been bubbling up between 1967 and 1970, during which he felt increasingly caged by Motown's behind-the-times hit machine and restrained from expressing himself seriously through his music." AMG
Mercy Mercy Me
"Alternately depressed and hopeful, angry and jubilant, Gaye saved the most sublime, deeply inspired performances of his career for Mercy Mercy Me (The Ecology), Inner City Blues (Make Me Wanna Holler), and Save the Children." AMG
Inner City Blues
"The songs and performances, however, furnished only half of a revolution; little could've been accomplished with the Motown sound of previous Marvin Gaye hits like 'Stubborn Kind of Fellow' and 'Hitch Hike' or even 'I Heard It Through the Grapevine.'" AMG Consequently, "What's Going On not only kicked off an era of unprecedented social consciousness in R&B, it also introduced a whole new style of making records." TL "Marvin overdubbed his voice multiple times, creating a one-man vocal group," BN and layered "rhythm tracks into mellow, hypnotic grooves that made the hard-nosed message…utterly irresistible." TL
The resulting sound of the album "was like no other record heard before it: languid, dark and jazzy, a series of relaxed grooves with a heavy bottom, filled by thick basslines along with bongos, conga, and other percussion." AMG
"Fortunately, this aesthetic fit in perfectly with the style of long-time Motown sessionmen like bassist James Jamerson and guitarist Joe Messina. When the Funk Brothers were, for once, allowed the opportunity to work in relaxed, open proceedings, they produced the best work of their careers (and indeed, they recognized its importance before any of the Motown executives). Jamerson's playing on 'Inner City Blues (Make Me Wanna Holler)' functions as the low-end foundation but also its melodic hook, while an improvisatory jam by Eli Fountain on alto sax furnished the album's opening flourish." AMG
What's Going On "catapulted Marvin Gaye into superstardom." BN It was his "masterwork, the most perfect expression of an artist's hope, anger, and concern ever recorded." AMG
---
Review Source(s):
---
Related DMDB Link(s):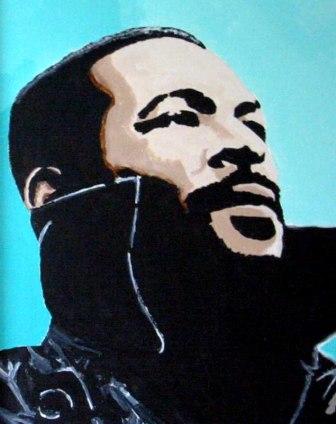 ---

Click on box above to check out the DMDB on Facebook.
---
Last updated January 25, 2013.