Review:
"Porgy and Bess is an opera, first performed in 1935, with music by George Gershwin, libretto by DuBose Heyward, and lyrics by Ira Gershwin and DuBose Heyward. It was based on DuBose Heyward's novel Porgy and the play of the same name that he co-wrote with his wife Dorothy Heyward. All three works deal with African American life in the fictitious Catfish Row (based on the real-life Cabbage Row) in Charleston, South Carolina, in the early 1920s," WK specifically telling "the story of Porgy, a crippled black man living in the slums of Charleston, South Carolina, and his attempts to rescue Bess from the clutches of Crown, her pimp, and Sportin' Life, the drug dealer." WK
"The opera is admired for Gershwin's innovative synthesis of European orchestral techniques with American jazz and folk music idioms." WK "After a furiously paced apprenticeship mastering Broadway song-and-dance musical comedy formulas, from the mid-'20s on…Gershwin, working closely with his lyricist brother, Ira, composed to books which allowed greater scope for music…Lady Be Good (1924), Oh, Kay (1926), Funny Face (1927), and Girl Crazy (1930) enlarged the stick figures of their farcical plots into genuine characters. Strike Up the Band (1927, revised 1930), Of Thee I Sing (1931), and Let 'Em Eat Cake (1933) already have operatic scope, and human dimension which only their coruscating satire holds in check. As early as 1922, in the one-act opera Blue Monday, Gershwin had shown a flair for drama with a confident mingling of pop, blues, and jazz, though it was unmatched by literary discrimination; and his scintillant score is undone by a ridiculous book." AC
"A reading of Southern poet DuBose Heyward's novel, Porgy, in 1926, and a Theatre Guild production of Heyward's stage adaptation the following year, tantalized Gershwin, though the play's success and the composer's numerous other commitments delayed work on an operatic version until February 1934. In the course of an intense correspondence, Heyward and Gershwin, with Ira contributing lyrics, shaped the stage version into a musical conception. In June, Gershwin visited Charleston, staying for several weeks in a cottage on Ferry Island to absorb the African-American ambience from which Heyward had drawn his locale and characters. Back in New York by July 21, he continued hasty composition as he fielded new commitments and began thinking ahead to production and cast. Todd Duncan and Anne Brown were signed for the title roles, with the erratic but brilliant John W. Bubbles tapped for the central part of Sportin' Life. Composition was completed on August 23, 1935, and orchestration by September 2." AC
"Originally conceived by Gershwin as an 'American folk opera,'" WK Porgy and Bess was given a "Boston tryout on September 30, 1935, [at which it] garnered enthusiastic notices and a 15-minute ovation, but also frightened its producers by playing over three hours" AC so "Gershwin made many cuts and refinements to shorten the running time and tighten the dramatic action." WK When it "opened on October 10 at New York's Alvin Theatre, Porgy and Bess" AC "featured an entire cast of classically trained African-American singers – a daring and visionary artistic choice at the time." WK The shorter version of Porgy and Bess "hovered between the grand opera Gershwin had conceived and an over-elaborate musical, provoking mixed critical responses. Worse, audiences thinned drastically after the opening, and the show, though it played for 124 performances, lost money." AC "Gershwin considered it his finest work, but it was not widely accepted in the United States as a legitimate opera until 1976 when the Houston Grand Opera production of his complete score (followed nine years later by its Metropolitan Opera premiere) established it as an artistic triumph. The work is now considered part of the standard operatic repertoire and is regularly performed internationally. Despite this success, the opera has been controversial; some, from the outset, have considered it racist." WK
. The most famous moments from the score include Summertime, which is sung by Clara to her baby at the opening of the opera." AC The song "is by far the best-known piece from the work" WK and "the most popular cover song in popular music, with more than 17,500 different versions recorded." WK Billie Holiday, Ella Fitzgerald and Louis Armstrong and Miles Davis have all recorded the song. "Numerous other musicians have recorded 'Summertime' in varying styles, including both instrumental and vocal recordings. Janis Joplin recorded a blues rock version of 'Summertime' with Big Brother & The Holding Company. Sublime recorded a (radically reworked) version, as well. Billy Stewart's version became a Top 10 Pop and R&B hit in 1966 for Chess Records." WK
Other highlights include "Bess, You Is My Woman Now, a duet between the two lovers; My Man's Gone Now, sung by the widow of the murdered gambler; and I Got Plenty O' Nuttin, Porgy's joyful anthem to simplicity. The choral numbers are unfailingly appealing." AC "Some of the more celebrated renditions of [Porgy and Bess] songs include Sarah Vaughan's It Ain't Necessarily So" and "Nina Simone['s] …debut in 1959 with a version of I Loves You, Porgy, which became a Billboard top 20 hit." WK
Porgy and Bess saw multiple stage revivals, including ones in 1942, 1952, 1976, 1983, and 2006. A cast album featuring original performers didn't occur until 1940. Porgy and Bess also took on a life beyond stage production. Louis Armstrong and Ella Fitzgerald recorded an album of its songs in 1957; Miles Davis recorded his take on it in 1958. Others who recorded it included Pearl Bailey, Harry Belafonte, Diahann Carroll, Ray Charles & Cleo Laine, Sammy Davis Jr. and Carmen McRae, and Percy Faith. A soundtrack of the movie version of Porgy and Bess appeared in 1959. Over the years, there have also been full-fledged recordings of the complete opera, most notably back-to-back Grammy winners for Best Opera Recording with 1976's Decca Records version featuring Willard White and Leona Mitchell and 1977's RCA Victor recording with the Houston Grand Opera. In 1993, a television production of Porgy and Bess was nominated for four Emmy Awards. "The Porgy and Bess original cast recording was included by the National Recording Preservation Board in the Library of Congress, National Recording Registry in 2003." WK
---
Review Source(s):
---
Related DMDB Link(s):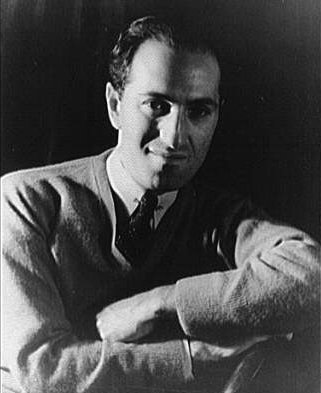 ---
Leo Reisman "I Got Plenty O' Nuttin'" (audio only)
---
Billie Holiday "Summertime" (audio only)
---
Nina Simone "I Loves You Porgy" (audio only)
---

Click on box above to check out the DMDB on Facebook.
---
Last updated September 30, 2011.