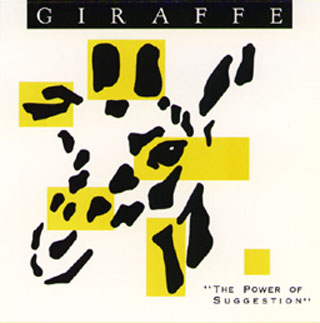 Released: Spring 1988
---
Rating:

---
Genre: rock > neo-progressive
---
Quotable: --
---
Album Tracks:
Click on a song title for lyrics.
Overture [1:36]
The Last Thing on Your Mind [4:07]
In Every Line [3:38]
This Warm Night [4:27]
Imagemaker [4:30]
Because of You [5:05]
Everything We Are [4:23]
New Patriots [2:30]
Can't Make This Love Go Away [4:48]
The World Just Gets Smaller [5:28]
Power Reprise [1:10]
Because of You (11th Hour Mix) [9:26]
Finale [1:57]
All songs are produced, engineered, arranged, and written by Kevin Gilbert, copyright 1987 at The Recording Studio, Sunnyvale, Ca., during the winter of 1987. If you listen very carefully you can hear it raining between cuts (Thomas).
---
Total Running Time: 50:00
---
Sales:
---
Peak:

--


--
---
The Players:
Kevin Gilbert Lead Vocal, Piano, Bazooki and Keyboards
Stan Cotey Guitar, Keyboards and Background Vocals
Michael Abowd Keyboards and Sequences
Chris Beveridge Bass, background vocals
J. Scott Smith Drums, Triggers, Loops and Background Vocals
Details from ShadowSelf.com.
---
Notes: It is assumed that the 11th Hour Mix of "Because of You" was not on the original release, but this is not known for sure.
---