Review:
In the early 1900s, sentimental ballads were popular and songs like "Shine on, Harvest Moon," "In the Shade of the Old Apple Tree," and "School Days" "exemplified this musical style." WHC These songs dominated sheet music sales, as they "could be sung in the parlor at home around the family piano." WHC It "remains a singalong favorite." JA
Byron Harlan's recording of "School Days" was the top song of 1907, WHC the biggest hit of Harlan's career, and "the biggest Tin Pan Alley had seen up till that time." RCG The 3 million in sheet music sales made it one of the top 20 sellers from the first half of the 20th century. PM Albert Campbell took his 1908 recording to #3. Bing Crosby sang it in 1939's The Star Maker, a film biopic about Edwards. In 1945's Sunbonnet Sue, Gale Storm and Phil Regan performed the song. PS
The song was introduced by its composer, Gus Edwards, in vaudeville's School Boys and Girls. The show served as a launching pad for budding talent since it featured a number of child stars, such as George Jessel, Eddie Cantor and Georgie Price. PS
Edwards, who has been called "the most important songwriter to come out of vaudeville," PS was born in Germany and came to the United States with his family when he was eight. He used to sneak into theaters and befriend the vaudeville performers. At the encouragement of the legendary George M. Cohan, Edwards began writing songs despite not knowing how to read or write music. His first was 1898's "All I Want Is My Black Baby Back" and by the time "School Days' came about, Edwards was a famous songwriter with hits like "In My Merry Oldsmobile." PS While entertaining troops headed for Cuba to fight in the Spanish American War, he met Will Cobb. The pair collaborated on a long list of hits, PS among them "School Days."
---
Review Source(s):
JA David A. Jasen. (2002). A Century of American Popular Music: 2000 Best-Loved and Remembered Songs (1899-1999). Routledge: Taylor & Francis, Inc. Page 169.
PS ParlorSongs.com Lessons in America's Popular Music History
PM Joel Whitburn (1986). Pop Memories 1890-1954. Menomonee Falls, WI; Record Research, Inc. Page 634.
RCG RimChiGuy.com The Old Songs (1900-1929)
WHC Joel Whitburn (1999). A Century of Pop Music. Menomonee Falls, WI; Record Research, Inc. Pages 5, 14.
---
Related DMDB Link(s):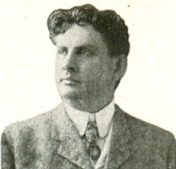 ---
Video:
---
---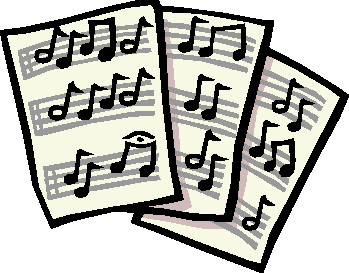 ---

Click on box above to check out the DMDB on Facebook.
---
Last updated May 11, 2012.