Review:
"Seattle-born former paratrooper James Marshall Hendrix worked the back-breaking chitlin' circuit playing guitar with the likes of Little Richard and the Isley Brothers. But to turn into a star, he had to go to England, where he joined forces with bass player Noel Redding and drummer Mitch Mitchell." TL
"The trio's debut was an unprecedented barrage of joyful noise." TL Not only was it "one of the quintessential statements of psychedelic rock" NRR and "one of the most groundbreaking guitar albums of the rock era," NRR but "one of the most stunning debuts in rock history." RU Hendrix did "things with a guitar that no one ever dreamed about trying" CT and in the process "redefined and expanded the sonic possibilities of the electric guitar (strung upside-down for this left-handed virtuoso), while the propulsive rhythm section heightened the attack." TL His "playing, while strongly rooted in the blues, also incorporated a variety of jazz influences and a uniquely personal vocabulary of emotive guitar feedback and extended solos." NRR
As "the most rock-oriented of Hendrix's official studio releases," CD the album's "distorted metallic edge…made…[it] a particular favorite among rock and heavy-metal guitarists." CD
"Are You Experienced? "released just before Hendrix returned to the U.S. from London to play the Monterey Pop Festival, established him not only as a supersonic marvel, but as an innovative and sophisticated composer." SP The album "unleashed Jimi Hendrix onto a world in the midst of such cultural and musical shakeups that it really didn't seem as 'far out' as it actually was." BA
"It was his mind-boggling guitar work, of course, that got most of the ink." RU By "building upon the experiments of British innovators like Jeff Beck and Pete Townshend" RU and "using radical new techniques in feedback and distortion," CS Hendrix broke "through the barrier between innovation and enormous commericial success" TM and, in the process, knocked "Clapton and Townshend right off their guitar-god pedestals." SP
"However, "it wasn't just Hendrix's virtuosic skill as a pure player that was so impressive; it was, even more, the range and scope of sheer sound that he coaxed, cajoled, and ripped out of his instrument." BA The album "allowed a few different things to happen in the context of rock." CT "Its influences are incredibly diverse." CD "Hendrix synthesized various elements of the cutting edge of 1967 rock into music that sounded both futuristic and rooted in the best traditions of rock, blues, pop, and soul." RU The album also featured "psychedelic frenzy…instrumental freak-out jams…[and] tender, poetic compositions" RU and "opened the door for Hendrix and his mixture of funk and rock" CT and "gave jazz a chance to be heard in a more mainstream format and allowed rock fans to appreciate it." CT He himself "once described the album this way, 'It has a little rock 'n' roll, and then it has blues and it has a few freak-out tunes." SM
"What made Are You Experienced? more than a mere instrumental novelty was the strength of its songs…that sound as revolutionary and as far beyond category today as they did the day they were recorded." TL By blending "his gut-wrenching guitar playing and introspective lyrics," SP Are You Experienced? "established Hendrix as a singer-songwriter." CD He "demonstrated the breadth of his songwriting talents" RU and "his Dylanesque vocals and spacey imagery make each tune a little gem." CD
"Not to be underestimated were the contributions of drummer Mitch Mitchell and bassist Noel Redding" CS who "blast away with a barely controlled fury" CD and " who gave the music a rhythmic pulse that fused parts of rock and improvised jazz." CS
"Hey Joe was "Hendrix's first single" JA as well as "his first recorded tune and first significant hit." JA On the album's only cover song, Hendrix "dramatically transformed [this] West Coast hippie folk ballad." JA Still, he is "somewhat insecure and wary. He rarely lets go, except for the short, economic solo, and mostly sticks to displaying the thing that's most essential to Hendrix music – his riffing techniques. The melody is jagged, twisted, rough, dirty and exciting, and the group's harmonies and Mitchell's mad drumming make the song an unbelievable 'experience.'" GS
That song's B-side, Stone Free, "is a joyous, rhythmically charged romp, once again supported by a fluent melodic sense, rolling drumwork by the skillful Mitch Mitchell, Noel Redding's amazing bass and Jimi's amusing ravings about upper class citizens 'pointing their plastic finger at me.'" CS It's the "first example of the 'manic' Hendrix [and] more typical of his sound than 'Hey Joe.'" GS
With its "velvet aggression," SP "breakthrough acid rock anthem" JA and second single Purple Haze "has the quintessence of Hendrix's sound embedded into it: the menacing riff, the wild soloing, the psycho lyrics, the screams, the smoke, the everything…it's…easily Jimi's best songwriting effort." GS
The third single, the "dreamy The Wind Cries Mary" TL was "written for his ex-girlfriend." SM It "represents Hendrix's softer side, which echoes with a sense of longing and loss supported by wistful guitar work and heartfelt vocals." CS The song "presents us Jimi the balladeer, Jimi the Dylan-imitator: this is certainly his best attempt at imitating Bob's lyrics, and the gentle melody is also sparse, economic and haunting." GS
Along with 'Purple Haze', "the worshipful" SP Foxey Lady, which kicks off the original UK album, "helped define the power-trio format, thanks to Hendrix's full-bodied rhythm guitar and his soaring solos." CD
"The raving, bashing and crashing" GS of "the moody, waltzing" SP and "appropriately-titled Manic Depression" GS is a "total noisefest." GS "The churning Afro-Cuban polyrhythms" SP "evoke John Coltrane and Elvin Jones." CD
Next up are "a couple generic, but convincing, blues tunes, like the fascinating Red House, and…[the] straightforward R&B…psycho-flavoured Can You See Me." GS
"I Don't Live Today employs ritualistic Native American drumbeats" CD and uses a "fading in and fading out [technique] later reprised…by the Beatles in 'Helter Skelter.'" GS
With May This Be Love, Hendrix "paints shimmering six-string waterfalls" SP while "the blues-powered Fire" SP is "built on solid, memorable riffs…[which are] incredibly simple [but] nobody tried doing it before Jimi…That opening riff…why wasn't it done earlier by, say, the Rolling Stones?" GS
The half-instrumental "Third Stone from the Sun recalls the supple octaves of jazz guitarist Wes Montgomery." CD "The main melody is among the best ever written by Jimi, and is nicely complemented by special effects-laiden, encoded vocals pronouncing all kinds of space incantations." GS
"By the time Jimi escorts us out of our 'measly little world' with Are You Experienced?…we're convinced this guy is from outer space." SP "The title tune borrows the Eastern airs of sitarist Ravi Shankar" CD and is loaded with "backward-looped drums and scratch guitar." SP The song is a bit "notorious for its lyrics which could serve as a kind of introduction to the whole hippie movement ('have you ever been experienced? not necessarily stoned, but... beautiful')." GS
Hendrix "would continue to develop at a rapid pace throughout…his brief career," RU but later become "arty, long-winded and, in the long run, rather screwy. Here he just revels in his newly-found studio freedom." GS "He would never surpass his first LP in terms of consistently high quality." RU "These songs pound, smash, crack, whirl, cringe... they're totally unbelievable." GS "Hendrix casts a mystical spell" SP on Are You Experienced?, which "remains one of the greatest and most important debuts in rock history." CS
---
Review Source(s):
JA John Alroy, Wilson & Alroy's Record Reviews
BA Billy Altman, Amazon.com
SM Steve Marshall, The Night Owl
TM Tim Morse. (1998). Classic Rock Stories: The Stories Behind the Greatest Rock Songs of All Time. New York, NY: St. Martin's Griffin.
SP Steph Paynes, Barnes & Noble
CS Clarke Speicher, The Review. "The 100 Greatest Albums of All Time." (Vol. 128; Numbers 12-23: October-November 2001).
CT Christopher Thelen, The Daily Vault
TL Josh Tyrangiel and Alan Light, Time Magazine's "All-TIME 100 Albums" (11/13/06)
RU Richie Unterberger, All Music Guide
---
Related DMDB Link(s):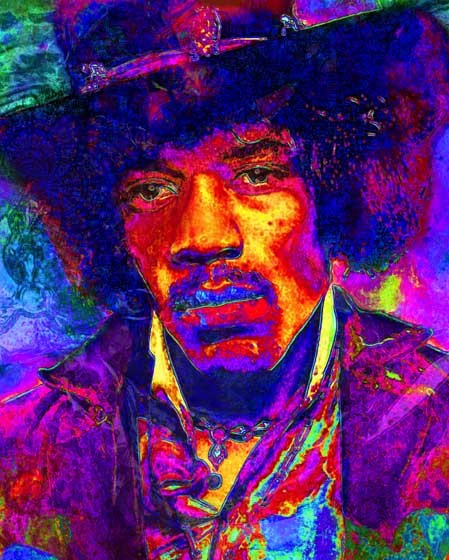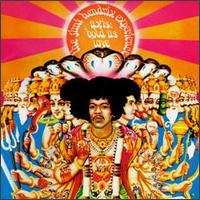 ---
Hey Joe
---
Purple Haze
---
The Wind Cries Mary
---
Foxey Lady
---
Are You Experienced?
---
Buy It!
<!—Amazon Ad -->
---

Click on box above to check out the DMDB on Facebook.
---
Last updated May 8, 2012.