Review:
"Cracked Rear View marks the commercial debut of these college buddies from South Carolina." AZ It became "the success story of 1994/1995" AMG with ten million in sales during 1995 alone. WK "It's a startling, large number, especially for a new band, but in some ways, the success of the record isn't that surprising." AMG "Although Hootie & the Blowfish aren't innovative, they deliver the goods, turning out an album of solid, rootsy folk-rock songs that have simple, powerful hooks." AMG
"Hold My Hand has a singalong chorus that epitomizes the band's good-times vibes." AMG With their pop hooks, it's no surprise that 'Hold My Hand,' Let Her Cry, and Only Wanna Be with You were all big hits. Granted, "none of the tracks transcend their generic status, but they are strong songs for their genre, with crisp chords and bright melodies." AMG
Generally "bands given to blunt popcraft and elementary guitars generally favor singers up toward the whiny end of the dramatic spectrum." RC However, lead singer Darius Rucker's "gruff baritone has more grit than the actual songs." AMG He "takes his vocal cues from what Gregg Allman made of blues and soul" RC and his "grit adds an extra layer of substance to a music already deeply comforting in its formal certainties." RC
In addition, with "Mark Bryan's muscular guitar framing Jim Sonefeld's bluesy, energetic southern folk rock tunes" AZ the crew made "the kind of thoroughly likable album people sing along with on the car radio. When Rucker demands, 'Stand up and let me see you smile,' there's something that feels real and convincing behind it; sure, it's a formula, but a sincere one, and it works over and over again." AZ
"At their core, Hootie & the Blowfish are a bar band, but they managed to convince millions of listeners that they were the local bar band." AMG "There may not be a lot of virtuosity behind it, but there's plenty of fun" AZ "and that's why Cracked Rear View was a major success." AMG
---
Review Source(s):
---
Related DMDB Link(s):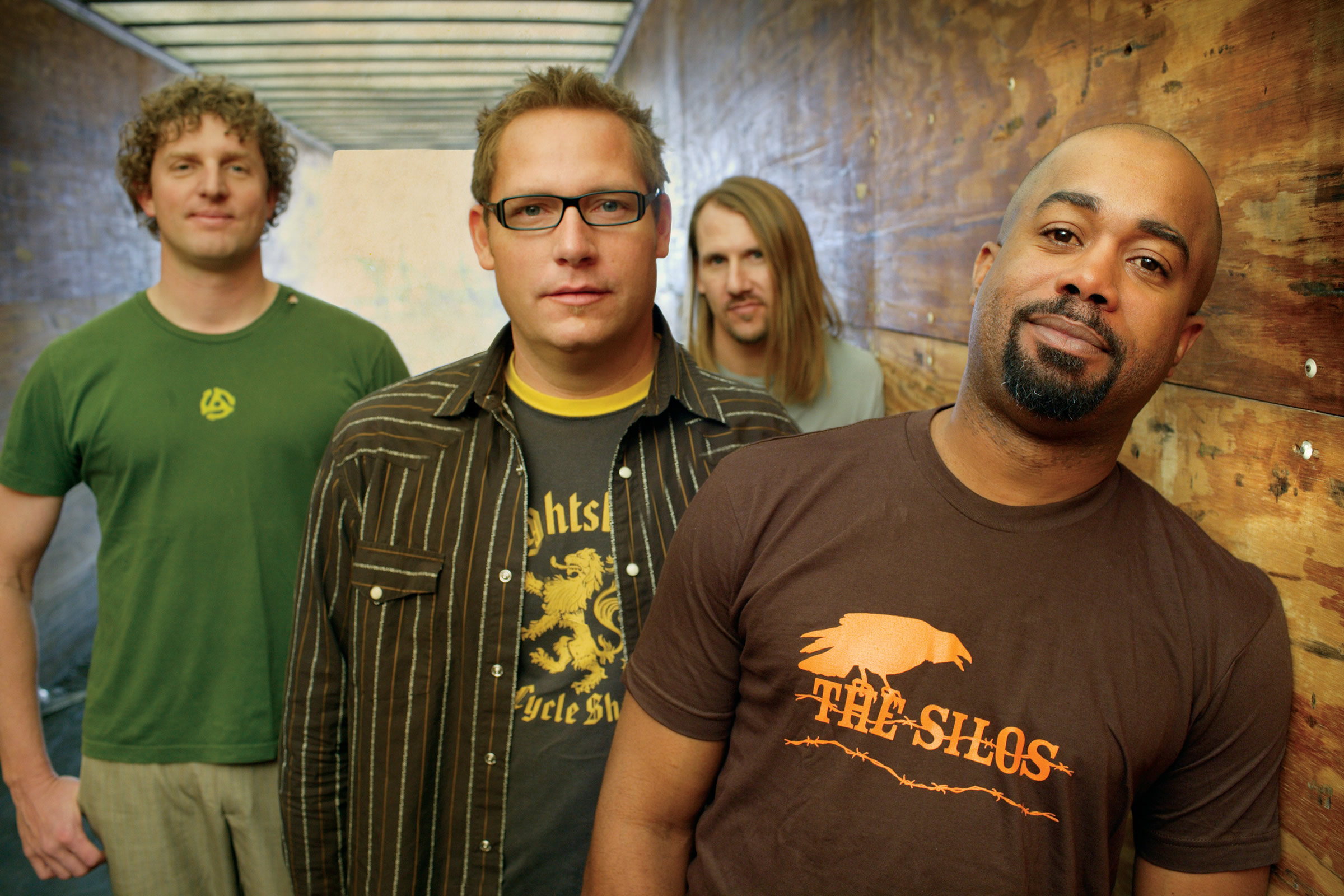 ---
Hold My Hand
---
Let Her Cry
---
Only Wanna Be with You
---
Drowning
---
Time
---
Buy It!
---

Click on box above to check out the DMDB on Facebook.
---
Last updated May 25, 2012.