Review:
Whitney Houston's eponymous debut made her a star, selling 13 million in the U.S. and spending 14 weeks atop the Billboard album chart. The album fueled three #1 pop songs and a fourth hit which went to #3. It all seemed to set the stage for an inevitable sophomore slump.
Instead, Whitney burst out of the gates as big as ever with her second album, 1987's Whitney. The first single, I Wanna Dance with Somebody, became her fourth consecutive #1 song. The next three singles (Didn't We Almost Have It All, So Emotional, and Where Do Broken Hearts Go), followed suit, making her the first artist in history to rack up seven consecutive #1 songs. WK She also tied the record for most #1 songs from one album, a feat which would be broken with Michael Jackson's Bad album, released later that year. WK
The album debuted at #1, making her the first solo female artist to accomplish the feat. WK Previously, only Elton John, Stevie Wonder, and Bruce Springsteen had done it. WK Like its predecessor, Whitney would go on to become one of the top 100 all-time worldwide bestsellers and one of the top 100 biggest #1 albums in U.S. chart history. It also got a Grammy nomination for Album of the Year.
"The album had a more pop feel than the first album. Narada Michael Walden who produced the infectious 'How Will I Know', on the first album produced seven of the Whitney album's eleven tracks." WK "Kashif, the producer of 'You Give Good Love', contributed Where You Are. Michael Masser who was responsible for several hits from Whitney's debut album, contributed number 1 hit single 'Didn't We Almost Have It All' and You're Still My Man." WK The latter "was originally recorded for the first album but was left off because Clive Davis felt it would be too much pop. Finally, Jellybean Benitez contributed Love Will Save the Day," WK which was the album's fifth top 10 hit. Outside the U.S., I Know Him So Well was also released as a single.
Not surprisingly, the album "established Houston as the era's top female star. She later went on to more than solidify that status, with other hit albums and a budding film career. While this is a far cry from soul, it's the ultimate in polished, super-produced urban contemporary material." RW
Upon the album's release, critics generally acknowledged the "commercial value of the album" WK but, criticized her for not taking any risks or defining her personality through her songs. Rolling Stone's Vince Aletti said, "the formula is more rigorously locked in than before…so…that Houston's potential seems to have shrunk rather than expanded." WK The Los Angeles Times' Robert Hilburn said, "she has a sensational voice but didn't assert much vocal character" WK on the second album. Time magazine's Jon Pareles said, "Whitney plays everything safe. It uses three of the debut album's producers…There are bouncy, tinkly songs aimed at teen-agers…and slow tunes aimed at sentimental adults, as before." WK
---
Review Source(s):
---
I Wanna Dance with Somebody (video)
---
Didn't We Almost Have It All (live video)
---
So Emotional (video)
---
Where Do Broken Hearts Go (live video)
---
Love Will Save the Day (live video)
---
Related DMDB Link(s):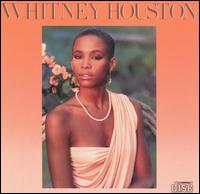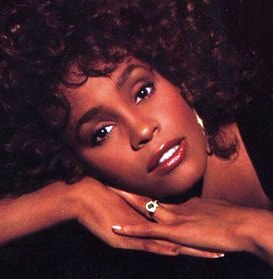 ---

Click on box above to check out the DMDB on Facebook.
---
Last updated June 26, 2011.