Review:
This was Joel's fifth album and "is generally regarded by critics as his magnum opus." WK It is also his best-selling studio album to date. WK His "breakout LP came years after he first hit the charts with the novelty-ish 'Piano Man'" DH and after four moderately successful albums. However, his previous albums "blunted interesting songs with a sound that was neither Elton mellow nor Elton attitude." DH For The Stranger, "Billy Joel teamed with Phil Ramone, a famed engineer who had just scored his first producing hits with Art Garfunkel's Breakaway and Paul Simon's Still Crazy After All These Years." STE
"Joel still favored big, sweeping melodies, but Ramone convinced him to streamline his arrangements and clean up the production. The results aren't necessarily revelatory, since he covered so much ground on Turnstiles, but the commercialism of The Stranger is a bit of a surprise" STE for "those who had written Joel off as a one-hit wonder." DH "None of his ballads have been as sweet or slick as Just the Way You Are," STE which won Grammys for Record and Song of the Year. In addition, Joel "he never had created a rocker as bouncy or infectious as Only the Good Die Young; and the glossy production of She's Always a Woman disguises its latent misogynist streak." STE
"Joel balanced such radio-ready material with a series of New York vignettes, seemingly inspired by Springsteen's working-class fables and clearly intended to be the artistic centerpieces of the album. They do provide The Stranger with the feel of a concept album, yet there is no true thematic connection between the pieces, and his lyrics are often vague or mean-spirited." STE
The title song is marked by a "signature whistle line" WK which Joel initially intended just as a fill-in until, as he told Ramone, he found the right instrument to play in its place. Ramone's response: "No, you don't. That's 'The Stanger,' the whistling." WK
"His lyrical shortcomings are overshadowed by his musical strengths. Even if his melodies sound more Broadway than Beatles – the epic suite Scenes from an Italian Restaurant feels like a show-stopping closer – there's no denying that the melodies of each song on The Stranger are memorable, so much so that they strengthen the weaker portions of the album." STE
"Joel rarely wrote a set of songs better than those on The Stranger, nor did he often deliver an album as consistently listenable." STE The Stranger "remains a solid introduction to Joel's restless muse at a crucial point in his career." DH The album invites some "comparisons to Bruce Springsteen" DH but in "a lower middle-class (Eastern Urban) setting, but Joel's chameleonic, formalist approach to pop wasn't to be so easily pigeonholed." DH
---
Review Source(s):
---
Related DMDB Link(s):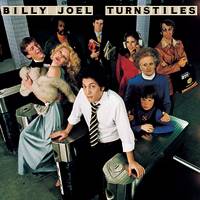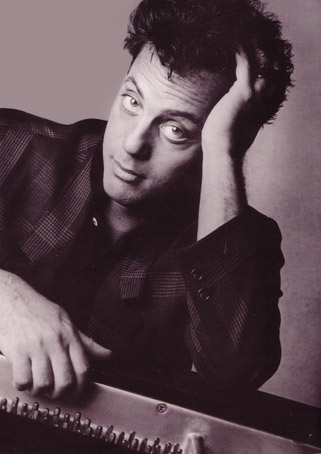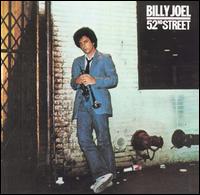 ---
Just the Way You Are (live video)
---
Movin' Out (live video)
---
Only the Good Die Young (live video)
---
She's Always a Woman (live video)
---

Click on box above to check out the DMDB on Facebook.
---
Last updated October 8, 2011.