Review:
"April Showers" ranks as "one of America's greatest ballads." PS Louis Silvers composed the music and B.G. "Buddy" DeSylva wrote the lyrics. DeSylva worked with Jolson throughout his career. Silvers had worked as a composer, conductor, and vaudeville pianist. He later became the musical director for Gus Edwards' vaudeville shows. He also wrote the score for 1927's The Jazz Singer. PS
Al Jolson introduced "April Showers" in the 1921 Broadway musical, Bombo. His "velvety voice and performance style were perfect for such a great work." PS "A dreamy opening verse…sets the stage for the loving and delicate melody that follows in the chorus." PS <!—Buy It! -->
It was his 13th #1 song and biggest hit to date PM and became "a well-known Jolson trademark." WK Only "Sonny Boy," from 1928, would spend more weeks on top of the chart (twelve). PM The song also became the biggest hit of 1922. WHC
It charted five times in 1922, including the #2 version by Paul Whiteman. Other artists who've recorded the song include Carol Burnett, Cab Calloway, Bing Crosby, Eddie Fisher, Judy Garland, Eydie Gorme, Guy Lombardo, Frank Sinatra, Tiny Tim, Mel Tormé, Paul Whiteman, and Jackie Wilson. WK Jolson re-recorded the song in 1946 for the soundtrack of his biopic, The Jolson Story and it charted again. JA In 1948, Jack Carson sang it in the film of the same name. JA
---
Review Source(s):
JA David A. Jasen. (2002). A Century of American Popular Music: 2000 Best-Loved and Remembered Songs (1899-1999). Routledge: Taylor & Francis, Inc. Page 12.
PS ParlorSongs.com Lessons in America's Popular Music History
PM Joel Whitburn (1986). Pop Memories 1890-1954. Menomonee Falls, WI; Record Research, Inc. Pages 233-5.
WHC Joel Whitburn (1999). A Century of Pop Music. Menomonee Falls, WI; Record Research, Inc. Page 37.
---
Related DMDB Link(s):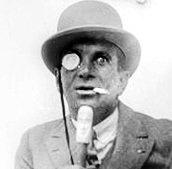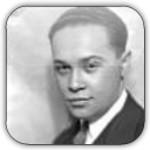 ---

Click on box above to check out the DMDB on Facebook.
---
Last updated January 27, 2013.