Review:
"JOURNEY, one of the most popular American rock bands of all time, is gearing up to unleash its latest album of brand new material, Eclipse. The effort will be released in the U.S. and Canada on May 24 exclusively at Walmart and beginning June 3 in Europe on Frontiers Records. The 12 tracks were written over the past 18 months by the core team of guitarist Neal Schon and keyboard player Jonathan Cain, with collaboration from singer Arnel Pineda." BM
"'I'm in love with this record, which I haven't said about one of our albums for a long time,' says founding member and lead guitarist, Neal Schon. 'It's a rock record and it sounds amazing.'" BM "In a recent interview with Boomerocity.com, Cain stated about Eclipse, 'It's very guitar-driven. This album has very little of me, keyboard-wise. Neal wanted to do a heavier rock album. So, this is kind of his baby. I wrote the lyrics on the thing and lots of the melodies that sit above the guitars. So, then I had to find some place to play in the nooks and crannies.'" BM
"He continued, 'It's a very hard-hitting record that has some conscience to it. It's about lots of things – spirituality, sexuality. There's a song called Tantra on it about tantric circles. I was fascinated with all of that. It's definitely a departure from what we've done before. It's more like a concept record. I think Arnel shines. He sounds great. It's probably one of Neal's best guitar albums. I think he's on a mission on this album – to play, and he did.'" BM
---
Review Source(s):
---
Related DMDB Link(s):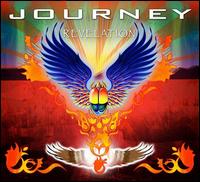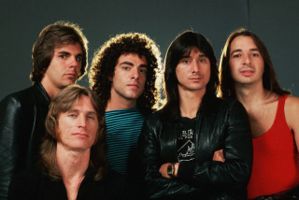 ---
The Eclipse Tour Trailer
---

Click on box above to check out the DMDB on Facebook.
---
Last updated March 28, 2011.