"Robert John 'Mutt' Lange…is a Zambian-born British record producer and songwriter" WK "known for his endurance in the studio and innovations in multitrack recording." WK He "rose to fame on the strength of blockbuster albums from acts including Def Leppard, AC/DC, and Foreigner." AMG However, dips into other genres, including R&B and country, have "proved Lange's prowess as a pop producer without need for genre qualification." AMG

Lange's "mother came from a prosperous family in Germany, and his South African father was a mining engineer. Nicknamed 'Mutt' at an early age, Lange grew up a fan of country music, in particular the singer, Slim Whitman. Sent to study at Belfast High School in South Africa, he started a music band in which he played rhythm guitar and sang harmonies." WK

"He eventually married Stevie van Kerken (a.k.a. Stevie Vann) and moved to England where, in 1970, he started the band Hocus in which his wife would sing. His marriage to Stevie broke down in the 1970s. Whilst still married, his personal attentions then turned to Belfast born employee Oonagh O'Reilly (see Oonagh Bowman) for a duration of 5 years before meeting Shania Twain." WK

"Beginning production work in 1976, his first major hits came in October 1978 with the UK #1 single Rat Trap for The Boomtown Rats." WK In 1979, he followed "with AC/DC's seminal Highway to Hell. He reunited with the group a year later for the classic Back in Black," AMG "which is currently the fifth-best selling album of all time in the U.S." WK He followed that in 1981 with "Foreigner's mega-hit 4, which earned him a Grammy nomination as Producer of the Year." AMG

"That same year, he also helmed Def Leppard's High 'N' Dry, his first collaboration with the band; 1983's Pyromania made them stars, with Lange co-writing smash hits including Photograph and Rock of Ages. Other hits he authored from the same period included Loverboy's Lovin' Every Minute of It and Huey Lewis & the News' Do You Believe in Love." AMG.

"After his next monster hit, the Cars' 1984 album Heartbeat City, Lange reunited with AC/DC on 1986's Who Made Who before returning to the Def Leppard camp for 1987's Hysteria, one of the best-selling rock albums of all time. With Billy Ocean's Tear Down These Walls, Lange moved into R&B, scoring a smash single with Get Outta My Dreams, Get into My Car." AMG

"In 1991, he produced Bryan Adams' Waking Up the Neighbours, including co-writing (Everything I Do) I Do It for You, a hugely-successful single written for the Kevin Costner film Robin Hood: Prince of Thieves." WK

"While his skill as a producer and collaborator had by this point been proven many times over, Lange's next project would bring him still greater success, and in some ways solidify his legacy." AMG "After hearing Shania Twain's material, he got in touch with her and they spent many hours on the phone with each other; they finally met six months after the initial contact and were married on December 28, 1993." WK

Lange set to work on Twain's follow-up album. "1995's The Woman in Me was an immediate hit, spawning the inescapable radio singles Whose Bed Have Your Boots Been Under? and Any Man of Mine. More importantly, it began to transform Twain's sound from polite contemporary country into straightforward pop with country overtones. The molting process was completed two years later with Come on Over. Buoyed by the AOR production and pop-influenced co-writing of Lange, Twain emerged as true superstar." AMG

"In 1999, Lange moved back into pop with the Backstreet Boys' hit Millennium; that same year he helmed Celine Dion's All the Way: A Decade of Song. The international versions of Britney Spears' Oops!...I Did It Again followed." AMG

"In August 2001, [Lange and Twain's] son Eja (pronounced 'Asia') was born. The couple has since divorced." WK

Lange is a teetotaler, WK "a strict vegetarian and a follower of Sant Mat." WK He "prefers to live a secluded life, mainly in Switzerland." WK "He has not given an interview of any kind for decades." WK

Resource(s):

Below is a list of albums on which Lange produced at least 3 tracks. WK Links connect to albums highlighted on this page. Note: eight of the albums in the top 1000 albums of all time according to Dave's Music Database are featured on this page (marked by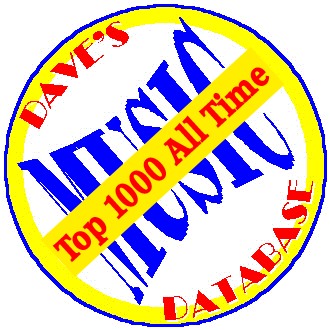 below). See that full list here.
City Boy City Boy (1976)
City Boy Dinner at the Ritz (1976)
Graham Parker Heat Treatment (1976)
Supercharge Local Lads Make Good (1976)
City Boy Young Men Gone West (1977)
Clover Love On The Wire (1977)
Clover Unavailable (1977)
Supercharge Horizontal Refreshment (1977)
The Boomtown Rats The Boomtown Rats (1977)
The Rumour Max (1977)
Savoy Brown Savage Return (1978)
Michael Stanley Band Cabin Fever (1978)
City Boy Book Early (1978)
Outlaws Playin' to Win (1978)
The Boomtown Rats A Tonic for the Troops (1978)
Deaf School English Boys/Working Girls (1978)
City Boy The Day the Earth Caught Fire (1979)
The Records Shades In Bed (1979)
Supercharge Body Rhythm (1979)
The Boomtown Rats The Fine Art of Surfacing (1979)
AC/DC Highway to Hell (1979)
Broken Home Broken Home (1979)
AC/DC Back in Black (1980)
Foreigner 4 (1981)
Def Leppard High 'N' Dry (1981)
AC/DC For Those About to Rock We Salute You (1981)
Def Leppard Pyromania (1983)
The Cars Heartbeat City (1984)
AC/DC Who Made Who (1986)
Def Leppard Hysteria (1987)
Romeo's Daughter Romeo's Daughter (1988)
Billy Ocean Tear Down These Walls (1989)
Bryan Adams Waking Up the Neighbours (1991)
Def Leppard Adrenalize (executive producer) (1992)
Michael Bolton The One Thing (1993)
Stevie Vann Stevie Vann (1995)
Shania Twain The Woman in Me (1995)
Bryan Adams 18 'Til I Die (1996)
Shania Twain Come on Over (1997)
The Corrs In Blue (2000)
Shania Twain Up! (2002)
Shania Twain Greatest Hits (2004)
Nickelback Dark Horse (2008)
Maroon 5 Hands All Over (2010)