Review:
This is "macho metal the way it was meant to sound." VB When Led Zeppelin burst onto the scene in 1969, their "hard-edged" TM debut "suggested much of the preceding activity in British blues-rock had been child's play." TM With demand high for more product, the group their second album in the midst of their first American tours. The resulting Led Zeppelin II "doesn't have the eclecticism of the group's debut, it's arguably more influential." AMG It "provided the blueprint for all the heavy metal bands that followed it" AMG by foreshadowing "the basic guitar attack of heavy metal." TM
<!—Amazon Ad -->
With little opportunity to write new material, the group tapped into the blues tradition of "borrowing" and "recast lyrics and melodic ideas from old blues standards" TM they performed in concert. AMG The Lemon Song reinterpreted Howlin' Wolf's "Killing Floor" while "the crunching Whole Lotta Love" DBW was a reworking of Willie Dixon's "You Need Love/Woman You Need Love." The tune, often associated with Muddy Waters, drew lawsuits settled out of court which gave Dixon co-writing credit on subsequent pressings. TM
Whole Lotta Love
There was, however, no denying Led Zep's talent for recrafting blues songs "into a startlingly visceral, grab-you-by-the-throat sound that changed rock forever." TM They may not have written the songs, but they came "to fully own them." TM They simplified the riffs, pumped up the volume, and added extended instrumental solos for a sound which is "heavy and hard, brutal and direct." AMG They "radically revamp the outlines of the music until it speaks with a bold, sometimes brutal fury." TM "Robert Plant's irony-free wail, John Bonham's power drumming, and Jimmy Page's squeaking, squawking, screaming guitar riffs casued a nation of hippie-dippie longhairs to put down their flowers and grab their crotches." VB
Living Loving Maid
The album ranged from "heavy rock songs…like Living Loving Maid" JA to "lighter, folk-tinged tunes, such as What Is and What Should Never Be…[which would] anticipate the mystical airs Zeppelin would pursue later, most successfully with the epic 'Stairway to Heaven.'" TM Thank You and Ramble On also "sport light, acoustic touches." AMG The latter features "nice melody and some terrific bass playing from Jones." DBW
Living Loving Maid
---
Review Source(s):
---
Related DMDB Link(s):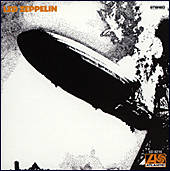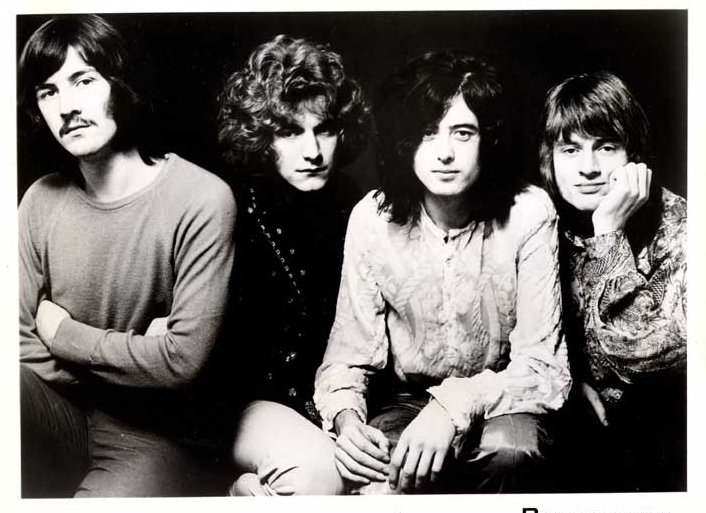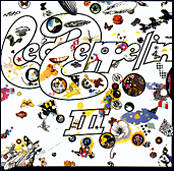 ---

Click on box above to check out the DMDB on Facebook.
---
Last updated February 4, 2013.