Review:
For his first official solo record, John Lennon serves "an unflinching document of bare-bones despair" TL in "an often painful, soul-baring musical therapy session." PR He "created a harrowing set of unflinchingly personal songs, laying out all of his fears and angers for everyone to hear." AMG On "rock & roll's most self-revelatory recording," RS500 he purges "just about everything there is to purge" DBW as he "charts his loss of faith in his parents, country, friends, fans, and idols," AMG "including his own former band ('I don't believe in Beatles,' he sings in God)." RS500 "It was a revolutionary record – never before had a record been so explicitly introspective, and very few records made absolutely no concession to the audience's expectations, daring the listeners to meet all the artist's demands." AMG
God
"Which isn't to say that the record is unlistenable." AMG "It is ultimately life-affirming." AMG "Few albums are ever as harrowing, difficult, and rewarding." AMG "Always direct, hard-hitting and tender by turns, almost every track here is a gem." DBW Lennon delivers "harrowing confessionals (Isolation)," JA and "deals with childhood loss in Mother," RS500 but "there's also room for a fragile sense of possibility (see Hold On)." RS500
Mother
"This is the ultimate in underproduced, but brilliantly written rock." JA These "stark, minimally-arranged songs" DBW were "recorded with a bare-bones trio [Ringo Starr on drums, Klaus Voorman on bass] and majestically produced by Phil Spector" TL "in the most uncharacteristically minimal way imaginable." JA Spector "resists the temptation to swamp the songs in saccharine-sweet strings and ethereal choirs, opting instead for a sparse, intimate sound which kept John's emotionally draining confessional sharply in focus." PR The album "in its echo-drenched, garage-rock crudity, is years ahead of punk." RS500
Buy at Amazon
In addition, Lennon's "still-underrated singing stands with rock's finest." TL and "his melodies remain strong and memorable, which actually intensifies the pain and rage of the songs." AMG His "writing was never sharper." TL
Working Class Hero
Lennon also "milks every style he knew to the hilt;" JA "songs range from tough rock & rollers to piano-based ballads and spare folk songs." TL He delivers "nihilistic protest songs (the masterful Working Class Hero, I Found Out)," JA "raging proto-punk" (Well Well Well), TL and "elegant, understated love songs" (Look at Me, Love). JA "Plastic Ono Band continues to be an incredibly moving listening experience" AZ which is "essential for anyone with even a passing interest in Lennon's work" JA and "a must-own for any rock fan." AZ
Love
---
Review Source(s):
---
Related DMDB Link(s):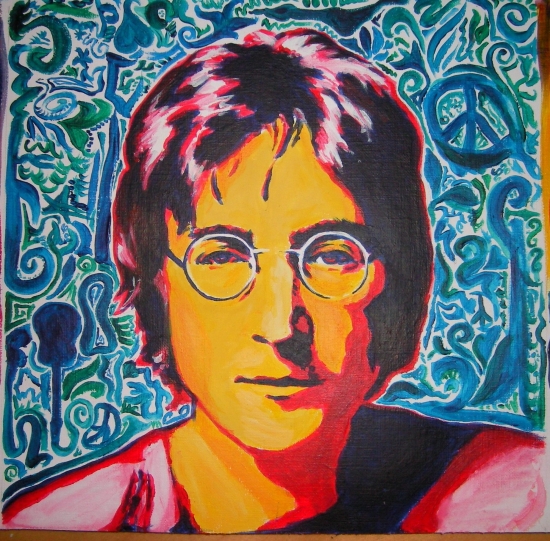 ---

Click on box above to check out the DMDB on Facebook.
---
Last updated November 27, 2012.