Review:
"Picture This found Huey Lewis and the News developing a signature sound, but they truly came into their own on their third album, Sports." STE "This was the album that made the band famous, reaching number one on the Billboard 200 on June 30, 1984, and making the band internationally known." WK "Sports was ranked number 2 on Billboard's 1984 year-end album chart, after Michael Jackson's Thriller." WK
"It's true that the record holds together better than its predecessors because it has a clear, professional production, but the real key is the songs. Where their previous albums were cluttered with generic filler, nearly every song on Sports has a huge hook. And even if the News aren't bothered by breaking new ground, there's no denying that the craftmanship on Sports is pretty infectious. There's a reason why well over half of the album…were huge American hit singles – they have instantly memorable hooks, driven home with economical precision by a tight bar band, who are given just enough polish to make them sound like superstars. And that's just what Sports made them." STE
As successful as the album made them, it wasn't without controversy. The song I Want a New Drug was "the center of a lawsuit against artist Ray Parker Jr. who was accused of plagiarizing the song for his 1984 hit 'Ghostbusters'. The case was eventually settled out of court for an undisclosed sum." WK
"Another single, The Heart of Rock & Roll, a top 10 hit for the group, was later ranked at #6 in Blender magazine's list of the '50 Worst Songs Ever'." WK
---
Review Source(s):
---
Heart and Soul (video)
---
I Want a New Drug (video)
---
The Heart of Rock and Roll (video)
---
If This Is It (video)
---
Walking on a Thin Line (fan-made video)
---
Bad Is Bad (video)
---
Related DMDB Link(s):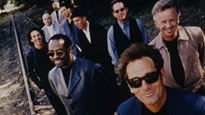 ---

Click on box above to check out the DMDB on Facebook.
---
Last updated June 28, 2011.