Review:
"Ask someone to name a reggae artist, and the first name that comes to mind is always Bob Marley." NO "For many Marley embodied the music to the exclusion of all other artists." PR While he has "been anthologized to the nth degree; this is the compilation most worth having." TL "Often called Reggae 101," VU this is "the classic Marley album, the one that any fair-weather reggae fan owns." AMG It "is the best-selling reggae album of all time" NO and, "to many, this compilation is the reggae album," NO setting "the standard by which all other reggae albums are judged." VU It "is an essential part of any collection." NO
"Marley made some very good albums, (Burnin', Natty Dread) but none of them capture the complete Marley as well as this expertly curated posthumous set." TL "By the time Legend was released in the summer of 1984, Bob Marley had been dead three years – struck down by cancer at age 36." VU "It's unlikely we'll hear an artist of his stature again." PR
Despite international acclaim, he'd "never achieved blockbuster status in the United States." VU When Legend came out, "America was bopping to self-indulgent tunes by artists from Madonna to Motley Crue [so] Marley's simple messages seemed destined for oblivion. Instead, Marley's hypnotic pleas for social and political justice for the impoverished would seduce the material world" VU and find "an audience ready for music with meaning." VU
"Get Up, Stand Up would become Amnesty International's theme song…One Love an international anthem for unity." VU "The meditative Redemption Song" AMG is Marley's "rallying cry for emancipation from tyranny" VU and " – would be heard and celebrated on the most affluent college campuses in America." VU It "hints at the depths of his spirituality." TL
"The beauty and simplicity of Marley's music was as important as his message, and that's captured particularly well here." AMG "Wrapped in irresistible layers of mesmerizing hooks and haunting lyrics," VU Legend is "an unbeatable collection of fourteen reggae songs of spirituality, longing, and sacrifice" VU with "relaxing island rhythms that make your soul dance." ZS The album runs the gamut "from the much-mimicked I Shot the Sheriff to the painful cry of Buffalo Soldier." VU
There's also "the irrepressible Three Little Birds" and Is This Love, which "shows off his ability to make polyrhythm into melody." TL In addition, "the live version of No Woman No Cry from a July 1975 concert in London has more humor, warmth and sex appeal than the original." TL
"Some may argue that the compilation shortchanges his groundbreaking early ska work or his status as a political commentator, but this isn't meant to be definitive, it's meant to be an introduction, sampling the very best of his work. And it does that remarkably well, offering all of his genre-defying greats and an illustration of his excellence, warmth, and humanity." AMG
"All the songs on the album, which were equally welcome at parties and as political platforms, came from a collective experience of destitution and desperation." VU This is "the rare 'best of' that really is an artist at his best." TL "It gives a doubter or casual fan anything they could want." AMG The collection "exposed virgin ears to a new genre of music and propelled Bob Marley to a figure of almost mystical proportions. But more than anything else, Legend was a classic coda to the excellence of Bob Marley and the Wailers. … and it forever cemented their status… as legends." VU
---
Review Source(s):
AMG All Music Guide review by Stephen Thomas Erlewine
NO TheNightOwl.com review by Steve Marshall
PR Paul Roland (2001). CD Guide to Pop & Rock. B.T. Batsford LTD: London. Page 162.
TL Time Magazine's All-TIME 100 Albums by Josh Tyrangiel and Alan Light (11/13/06).
VU VH1 Ultimate Albums TV series (2002-03).
ZS Zagat Survey (2003). Music Guide: 1,000 Top Albums of All Time. Coordinator: Pat Blashill. Music Editor: Holly George-Warren. Editors: Betsy Andrews and Randi Gollin. Zagat Survey, LLC: New York, NY. Page 154.
---
Related DMDB Link(s):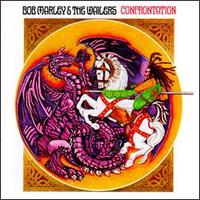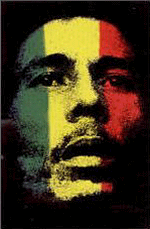 ---
Get Up, Stand Up
---
I Shot the Sheriff
---
No Woman, No Cry
---
Redemption Song
---
Buy It!
---

Click on box above to check out the DMDB on Facebook.
---
Last updated May 3, 2012.