Review:
"A superbly crafted mainstream pop/rock masterpiece," SH Faith was George "Michael's stunning solo debut after four years in the lightweight British duo Wham!" MR and it made him "an international solo star." SH He scored six top-ten hits with the album and some of those songs "were among the decade's best pop." MR
"Faith's ingenuity lies in the way it straddles pop, adult contemporary, R&B, and dance music as though there were no distinctions between them." SH The album made Michael "the first white solo artist to hit number one on the R&B album charts. Michael had already proven the soulful power of his pipes by singing a duet with Aretha Franklin on the 1987 smash 'I Knew You Were Waiting (For Me),' but he went even farther when it came to crafting his own material, using sophisticated '70s soul as an indispensable part of his foundation." SH
However, he didn't just cross genres. He was equally successful at "funky dance-pop and airy, shimmering ballads." SH As for the former, "Michael appropriates the Bo Diddley beat for the rockabilly-tinged title track" SH In regards to the latter, there was "the heartfelt ballad Father Figure." MR However, he also proved "himself a better-than-decent torch singer on the cocktail jazz of Kissing a Fool." SH
"Michael arranged and produced the album himself, and the familiarity of many of these songs can obscure his skills in those departments – close listening reveals his knack for shifting elements in and out of the mix and adding subtle embellishments when a little emphasis or variety is needed." SH
"Though Faith couldn't completely shake Michael's bubblegum image in some quarters, the album's themes were decidedly adult." SH With its "wicked R&B groove" MR I Want Your Sex was the most notorious example, of course, but even the love songs were strikingly personal and mature, grappling with complex adult desires and scarred by past heartbreak." SH
"All of it adds up to one of the finest pop albums of the '80s, setting a high-water mark that Michael was only able to reach in isolated moments afterward." SH "Unlike so much 1980s treacle, this disc hold ups surprisingly well." MR
---
Review Source(s):
---
Related DMDB Link(s):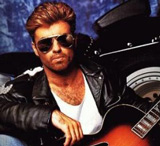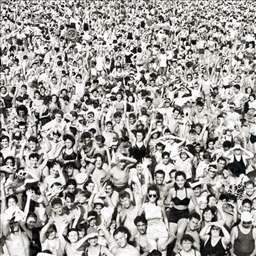 ---
I Want Your Sex (video)
---
Faith (video)
---
Father Figure (video)
---
One More Try (video)
---
Monkey (video)
---
Kissing a Fool (video)
---

Click on box above to check out the DMDB on Facebook.
---
Last updated November 1, 2011.