Review:
"Astral Weeks is generally considered one of the best albums in pop music history. For all that renown," AMG "it is one of rock's least-likely masterworks;" TL "in fact, it isn't a rock & roll album at all," AMG but "a jazz record disguised as a rock record." JM It also draws from folk, blues, and classical. It has been described as "achingly beautiful," EK "an emotional outpouring cast in delicate musical structures," AMG "an ingenious orchestration of poetry and mysticism." RV and "a languid, impressionistic, utterly gorgeous song cycle." TL
This was Morrison's first solo album. He'd "previously been the pint-sized head thug for the ruffian R&B combo Them" EK "which achieved immortality with the garage anthem 'Gloria.'" TL This was "followed by an abortive stint as a top 40 pop singer" EK which produced "the irresistible singalong 'Brown-Eyed Girl,' but he dismissed the album that came from those sessions. Signing with Warner Bros. Records, Morrison then assembled a bunch of jazz-based players, took them into a New York studio, and emerged two days later with Astral Weeks." TL
<!—Amazon Ad -->
"Accompanying himself on acoustic guitar, Morrison sings in his elastic, bluesy voice, accompanied by a jazz rhythm section." AMG Among the musicians are drummer Connie Kay, who played with the Modern Jazz Quartet; bassist Richard Davis, who worked on Eric Dolphy's Out to Lunch; and guitarist Jay Berliner, who worked with Charles Mingus and others. EK In addition, John Payne is on reeds, Warren Smith, Jr. on vibes, and a string quartet is overdubbed. AMG
It "sounded like nothing he had done previously — and really, nothing anyone had done previously." TL Kay and Davis, "in particular push what are actually pretty simple songs with an empathy that's seldom seen outside jazz." EK "The leap from all that to a delicate, graceful musing on romanticism is basically unprecedented. It's as if Lost in Translation had starred Tony Danza." EK
"Astral Weeks more or less sank without a trace upon its release. It's mostly through the critical rehabilitation of guys like Lester Bangs that this album achieved its widespread standing." EK The album isn't without its detractors with comments like, this "is a rambling record with a heavy jazz influence, lyrics that rival beat poets, and the average track goes on for seven minutes. It's no wonder no one cared when it came out." JM
Astral Weeks
However, the Warner Bros. publicity department hyped it as "the closest rock music has ever gotten to literature." EK Morrison "spouts stream of consciousness lyrics like the James Joyce of music." RV "The title track finds Morrison at his most idyllic." RV He "takes us from slipstreams and viaducts of your dreams to his lady-love doing her kid's laundry, possibly while our hero is slumped on the couch watching Green Acres. Van has continued to do this throughout his career…but it's never been quite as seamless" EK as it is here. The song "encompasses a lifetime in a mere five minutes, making the journey from innocence to experience with all of the heartache such a pilgrimage entails." RV
Madame George
"Morrison sings of lost love, death, and nostalgia for childhood in the Celtic soul that would become his signature." TL He crafts "stories about the people of Ireland, characters searching for the solace and companionship that eludes them. Madame George is an ode to an aging transvestite" RV which is "hypnotic and compelling instead of a three-chord drone." EK Meanwhile Cyprus Avenue could serve as the theme song for obsessive romantics too nervous to speak to their muse." RV
Cyprus Avenue
Astral Weeks' "mystic poetry, spacious grooves, and romantic incantations still resonate in ways no other music can." TL Morrison has created "a beautiful sonic painting." RV "He never made another record quite like Astral Weeks again." EW
---
Review Source(s):
---
Related DMDB Link(s):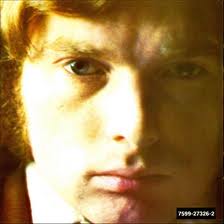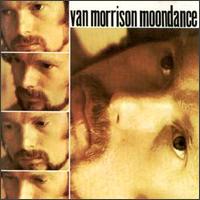 ---

Click on box above to check out the DMDB on Facebook.
---
Last updated January 31, 2013.