Review:
"Mussorgsky composed this music in June 1874. One of Mussorgsky's few unalienated friends was the St. Petersburg artist, architect and stage designer Viktor Hartmann (1834-1873), who lived even fewer years than the composer's 42. Vladimir Stasov, librarian and critic, arranged a memorial retrospective of some 400 Hartmann drawings and watercolors. Deeply moved, Mussorgsky wrote a piano suite, one of the few works he actually completed, apart from a trove of songs. Rimsky-Korsakov edited it for publication in 1886, albeit less radically than his gutted versions of Boris Godunov, Khovanshchina, and A Night on Bare Mountain. By 1891, one Mikhail Tushmalov had already orchestrated seven of the ten Pictures. In the century since, there have been more than a dozen other versions, but none that challenge the finesse, subtlety, and cumulative impact of Maurice Ravel's (1875-1937), made for Sergey Koussevitzky, who led not only the world and American premieres (the latter with his Boston Symphony in 1926), but the first recording in 1930. Ravel's 1922 orchestration was premiered by Koussevitzky in Paris on October 19, 1923. Ravel was a logical choice, beyond his cachet as France's foremost living composer (a celebrity that cost Koussevitzky 10,000 francs). For the 1913 Paris production of Khovanshchina, Sergey Diaghilev commissioned him and Stravinsky to score what Rimsky-Korsakov had omitted from his 'official version' of 1883." RD
"Scoring for Pictures includes triple winds, alto saxophone, two harps, and lots of percussion. Ravel left out only one of the Promenades that Stasov called Mussorgsky's self-portraits, which have alternating measures of 5/4 and 6/4 time. The first one, Allegro giusto nel modo russico in B flat, is played by the solo trumpet. Gnomus comes next at a lively tempo – a nutcracker drawn in the shape of a gnome — followed by a contemplative 'Promenade' that sets up The Old Castle, drawn during Hartmann's student years in Italy. Its sad song in G sharp minor is played by the alto saxophone." RD
"A more heavily scored 'Promenade' introduces Tuileries, the famous Parisian garden, with winds reproducing the 'dispute of children after play' in B major. Bydlo with solo tuba follows lumberingly in duple meter – Hartmann's sketch of a Polish ox-cart on large wooden wheels. Following a tranquil 'Promenade' for winds and low-strings, Ballet of the Chicks in Their Shells is a 'scherzino' in F major, illustrating children's' costumes from which legs protrude." RD.
"Samuel Goldenberg and Schmuyle was Stasov's euphemistic title for a pair of drawings Hartmann called 'Two Polish Jews, one rich, one poor.' While Goldenberg pontificates weightily, the solo trumpet natters obsequiously in triplets. The ensuing Marketplace at Limoges is another scherzino, where marketing women gossip and quarrel." RD
"Without pause, solemn brass chords transport us to Catacombs beneath Paris, where Hartmann sketched himself and two companions. The scene continues with Cum mortuis in lingua morta: 'skulls begin to glow dimly from within.' Another 'Promenade,' in effect a 'Requiescat,' leads to The Hut on Fowl's Legs, a clock shaped as the witch Baba Yaga's hut, from which she flies astride a mortar, used to mash human bones into paste. The Great Gate of Kiev concludes without a break – a contest design commemorating Tsar Aleksandr's escape from assassins. On one side is a bell tower, and in the middle a cupola shaped like an old Bogatir helmet. Processional music in E flat includes a grandiose expansion of the 'Promenade' theme, leading to an awesome climax punctuated by bass drum, tubular bells, and tam-tam." RD
Years later, Pictures at an Exhibition was significant as "one of the seminal documents of the progressive rock era, a record that made its way into the collections of millions of high-school kids who never heard of composer Modest Mussorgsky and knew nothing of Russia's Nationalist 'Five' or artist/architect Victor Hartmann, whose work was the inspiration for Mussorgsky. Chronologically, it was Emerson, Lake & Palmer's third LP release (they didn't regard it as an 'official' album, as it was comprised of only part of a longer live performance), but for a lot of teenagers who'd missed out on the trio's self-titled debut album or resisted the unfamiliarity of Tarkus, Pictures – which was budget-priced in its original LP release in England and America – with its bracing live ambience and blazing pyrotechnics, was the album that put the group over, and did it with exactly the same kids who turned Jethro Tull's Aqualung and Thick as a Brick and Yes' Fragile into standard-issue accouterments of teenage suburban life." BE
"And, indeed, like the Tull and Yes albums, it worked on several levels that allowed widely divergent audiences to embrace it – with the added stimulus of certain controlled substances, it teased the brain with its mix of melody and heavy rock, and for anyone with some musical knowledge, serious or casual, it was a sufficiently bold use of Mussorgsky's original to stimulate hours of delightful listening. It wasn't the first treatment of a classical piece in this manner by any means – Keith Emerson had done several previously with his earlier group the Nice – but it was the first to reach a mass audience or get heavy radio play (at least of excerpts), and introduced the notion of 'classical rock' to millions of listeners, including the classical community, most of whose members regarded this record as something akin to an armed assault." BE
"Those with less hidebound sensibilities appreciated Emerson's rollicking and delightful Blues Variations – which bridged the gap between Tarkus and Trilogy – and Greg Lake's lyrical adaptations of 'Promenade,' The Sage, and 'The Great Gates of Kiev'." BE
"It does some violence to Mussorgsky in the process, but is also the most concise, energetic, and well-realized live release in ELP's catalog, the hall small enough to capture the finer nuances of the playing by all three members of the trio, and especially the muscular bass work by Lake that keeps pushing the performance forward. It was great fun (an element missing from a good deal of progressive rock) in 1972, and …it also made a fairly compelling case for adapting classical pieces in this way – ELP would later succeed with adaptations of works by Aaron Copland and Alberto Ginastera, among others, but this would be the longest such work to find mass listenership, sufficient so that in the late '80s there would be a legitimate classical organ arrangement put out by the Dorian label that referred to ELP's rendition as its linear predecessor." BE
"The early-'70s live sound is a little crude by today's standards, but the various CD upgrades from Rhino, Sanctuary, and Japanese WEA have given the recording a close, powerful sound that captures the tightness of the playing (drummer Carl Palmer is especially good) and makes up for any sonic inadequacies. Emerson is the dominant musical personality here, but Lake (who also gets to play some classical guitar) and Palmer get the spotlight more than enough to prevent it from being a pure keyboard showcase." BE
---
Review Source(s):
---
Related DMDB Link(s):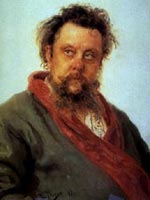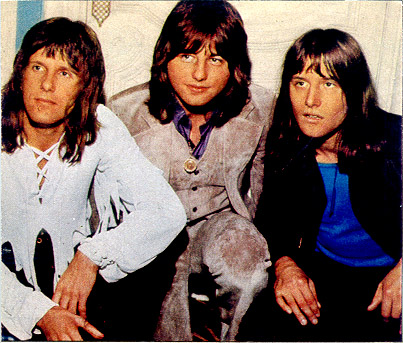 ---
Valery Gergiev with the Rotterdam Philharmonic Orchestra – version of "Promenade" (video)
---
ELP's version of "Promenade" (video)
---

Click on box above to check out the DMDB on Facebook.
---
Last updated October 21, 2011.