Review:
Album #5 for The Police "would be their most commercially successful and lead to a sold-out tour of enormodomes." GP "At its creative and popular peak, this was also the end for The Police." CS There was "unbearable tension between the band members" GS during recording and frontman Sting bolted for a solo career at the height of the band's popularity.
"Few other albums from 1983 merged tasteful pop, sophistication, and expert songwriting as well as Synchronicity did." GP "It is a brilliant pop record, but it's something more, as well." AM "Synchronicity is "an elegant and mature work" MH "that creates and sustains a mood in the sensitive listener, a feeling that remains after the last note has died away." AM
Synchronicity was "the final evolution of their sound" AM as the band "settle nicely into a balance of pop, punk and new wave." BR "Ambitious and sophisticated," MH "the album blended unusual ingredients for an arena rock band: odd time signatures, spare arrangements, [and] reggae grooves." MH "The songs are constructed from delicate arpeggios and eerie washes of guitar, sinuous keyboard lines, solid, repetitive bass figures, and the signature Stewart Copeland drum sound, all topped by Sting's voice moving through a wide range of pitch and sentiment." AM This makes the album "hard to categorize and interesting to listen to." BR "Each cut…is not simply a song but a miniature, discrete soundtrack." SH
"The singles…while pure gems by themselves, are an integral part of the album's musical and lyrical texture." AM "The album works best if taken as a cohesive whole." CS "As the title indicates, the album's intellectual content is inspired by C.G. Jung's psychosocial connecting principle and it manifests lyrically in some of the most evocative imagery Sting has ever created." AM "Paranoia, cynicism and excruciating loneliness run rampant" SH in the lyrics. "Synchronicity…is about things ending – the world in peril, the failure of personal relationships and marriage, the death of God." SH
"One of 1983's biggest singles, the haunting Every Breath You Take, is an obvious highlight." GP The Grammy-winning song "was written by Sting in ten minutes in a middle-of-the-night inspiration, after which he went back to sleep." CD It "is a wonderful piece of pop" BR that oddly "has often been mistaken for a love song," CS but in reality is "a darkly evocative tale of passionate stalker love." BR "The narrator…tracks his lover's tiniest movements like a detective, then breaks down and pleads for love, the light pop rhythm becomes an obsessive marking of time." SH "The subtlety and passion of [Sting's] performance…remains unforgettable." MH "Few contemporary pop songs have described the nuances of sexual jealousy so chillingly." SH
"The happy pop of 'De Do Do Do De Da Da' is gone, replaced by despairing songs of longing, as on King of Pain" CS in which "the rejected narrator…sees his abandonment as a kind of eternal damnation in which the soul becomes "a fossil that's trapped in a high cliff wall/ ... A dead salmon frozen in a waterfall.'" SH Despite the words and tone, the song still evokes as "Beatles-quality vocal melody" GS even as Sting sings lines like "there's a little black spot on the sun today."
That song and Wrapped Around Your Finger both "carried the venerable theme of tortured romance to further heights on the airwaves." MH 'Wrapped' "takes a longer, colder view of the institution of marriage. Its Turkish-inflected reggae sound underscores a lyric that portrays marriage as an ancient, ritualistic hex conniving to seduce the innocent and the curious into a kind of slavery." SH The song "also has Sting assuming the A-A-B-B rhyming scheme for his verses instead of the traditionally classic A-B-A-B scheme. How clever." GS
"The two title tracks…rank among the best rockers the Police ever did, even if they're widely different from the earlier stuff – the punkish aesthetics has been swept away, replaced by a 'clean-cut' New Wave punch and numerous artsy overtones, with atmospheric synthesizers and Andy's guitar assuming a totally otherworldly role." GS
Synchronicity I's "clanging chaos" SH opens the album. It is "a jangling collage of metallic guitar, percussion and voices that artfully conjures the clamor of the world." SH "The energy, catchiness and band tightness on [Synchronicity I] Karl Jung-dedicated track simply can't be beat." GS
Its companion, "the somewhat more complex" GS "cacophonic rocker Synchronicity II" GP "give[s] this record the edge." CD It is a "brutal slice of industrial-suburban life, intercut with images of the Loch Ness monster rising from the slime like an avenging demon." SH "Since Sting was not taking himself as seriously in 1983…the random lyrical shift works. But credit must be given to Andy Summers for creating some inventive chord changes." BR
Tea in the Sahara is the album's "moodiest, most tantalizing song…[it] is an aural mirage that brings back the birdcalls and jungle sounds of earlier songs as whispering, ghostly instrumental voices. In this haunting parable of endless, unappeasable desire, Sting tells the story, inspired by the Paul Bowles novel The Sheltering Sky, of a brother and two sisters who develop an insatiable craving for tea in the desert. After sealing a bargain with a mysterious young man, they wait on a dune for his return, but he never appears. The song suggests many interpretations: England dreaming of its lost empire, mankind longing for God, and Sting himself pining for an oasis of romantic peace." SH
Murder by Numbers, the album closer, wasn't on the original LP version, but was added to the cassette as a bonus track and is standard on the CD. This "cool little jazzy tune" GS with its "off-kilter guitar sprinkled behind lyrics about murder," BR is simultaneously creepy for its content and joyous in its delivery.
The "clever reggae tune" DW Walking in Your Footsteps has the feel of "a children's tune sung in a third-world accent and brightly illustrated with African percussion and flute, contemplates nothing less than humanity's nuclear suicide." SH This "otherwise creative [song] is marred by silly lyrics." BR "'Hey Mr. Dinosaur, you really couldn't ask for more/You were god's favorite creature but you didn't have a future,' Sting calls out before adding, '[We're] walking in your footsteps.'" SH Despite its detractors, the song features a "catchy vocal melody [and] Copeland is really going nuts with that electronic percussion set." GS
"In O My God, Sting drops his third-world mannerisms to voice a desperate, anguished plea for help to a distant deity: 'Take the space between us, and fill it up, fill it up, fill it up!' This 'space' is evoked in an eerie, sprinting dub-rock style, with Sting addressing not only God but also a woman and the people of the world, begging for what he clearly feels is an impossible reconciliation." SH "The critics are right when they pinpoint the song as one of the weakest links on the album, mainly because it shows signs of self-plagiarism (hmm, haven't we already met that bassline before? 'Demolition Man'? 'Driven To Tears'?), but…[it's also] one of the most deeply felt cuts on the album, and while it lacks an immediate hook, it's…disgustingly sincere." GS
While that song is the weakest of Sting's contributions to the album, it isn't the weakest song. "The mood of cosmic anxiety is interrupted by two songs written by other members of the band." SH Guitarist Andy Summers "gets the bad luck to contribute" GS "the almost unlistenable Mother" GP which "inverts John Lennon's romantic maternal attachment into a grim dadaist joke." SH With its "gloomy repetitive melody [and] Andy's paranoid screamings," GS it is "the worst clunker in the band's catalog." GS "The rhythm track itself isn't that bad, and there's no serious problem with the lyrics…but Andy simply cannot wail in a paranoid manner… A well-placed scream can be goofy and funny, or it can be scary and creepy, but this is just ridiculous and bleeding on the ears." GS
Meanwhile, drummer Stewart Copeland contributes Miss Gradenko, which doesn't evoke the fingers-on-a-chalkboard feeling of 'Mother', but "is just average." BR It is "a novelty about secretarial paranoia in the Kremlin, is memorable mainly for Summers' modal twanging between the verses." SH
Nonetheless, Synchronicity "remains the most compelling work of The Police's career and one of the signature albums of the '80s." CS It is "a benchmark album from a tremendously influential band, it will stand the test of time as a genuine classic" AM and "one of the best swan songs in existence." GS
---
Review Source(s):
---
Every Breath You Take
---
King of Pain
---
Wrapped Around Your Finger
---
Synchronicity II
---
Related DMDB Link(s):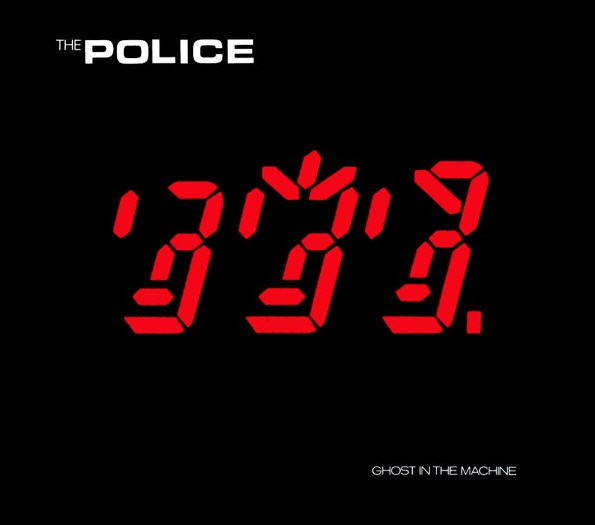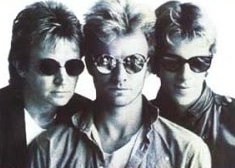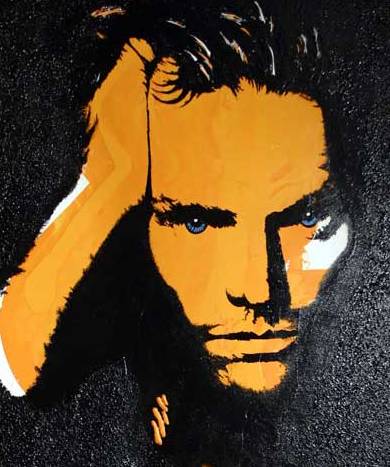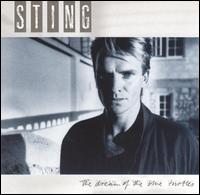 ---

Click on box above to check out the DMDB on Facebook.
---
Last updated June 17, 2011.