Review:
"A prince becomes a king." BL "Purple Rain became a defining album of the mid '80s." MF "The fact that Prince was the most gifted musician in modern times – well, at least since Stevie Wonder – wasn't in question." TL "Only Bruce Springsteen occupied a similarly exalted position at the time." MF
"Prince had been building a mythology for five albums before hitting the jackpot with this autobiographical movie and soundtrack" BL that he designed "as the project that would make him a superstar, and, surprisingly, that is exactly what happened." STE "With 1999, his previous release, the Minneapolis dynamo demonstrated that he could write for the pop charts and not only his multicultural cult of funkateers. But by streamlining his songs and moving his guitar-hero wizardry up front," TL he "catapulted [himself] and his…band, the Revolution, into pop superstardom." DM
"The quasi-biopic" TL told a "schmaltzy tale with Prince taking the role of The Kid, beset by parental woes and the inevitable girl trouble." MF "The hit movie was really just a big-screen showcase for Prince to perform these songs (some of them in tear-the-roof-off 'live' versions set in a Minneapolis club)." JE
"Thankfully, the album has worn better than" MF "the appalling movie." CD "Simultaneously more focused and ambitious than any of his previous records," STE the album "is a delicious fusion of musical genres" DM that "finds Prince consolidating his funk and R&B roots while moving boldly into pop, rock, and heavy metal." STE "Like Hendrix, Prince seems to have tapped into some extraterrestrial musical dimension where black and white styles are merely different aspects of the same funky thing." RS This album "forever changed the sound and fashion sensibility of modern pop and R&B." DM
Purple Rain "marks a first – Prince has finally assembled a more or less stable band (The Revolution) to back him up, so that he doesn't have to program all the drum machines on his own at last. Thus, the sound is notably fuller and the instrumental layers thicker." GS "The presence of the Revolution pulls the music into sharper focus, giving it a tougher, more aggressive edge." STE "He has distorted guitars, arena-rock anthems, funky calls for sexual abandon, angry love songs, spiritual redemption... what more could you want?" DBW
"There are also constant reminders of Sly Stone in the ferocious bass lines and the hot, dance-conscious mix. But like Jimi and Sly, Prince writes his own rules." RS "His vocals continue to be among the most adventurous and accomplished on the current scene." RS "Prince's songwriting is at a peak;" STE "even its best-known songs don't tread conventional territory." STE "Prince also does wonderful things with string-section sounds, and his band - if it's not actually him playing all the parts - burns throughout. Anyone partial to great creators should own this record. Like Jimi and Sly, Prince is an original; but apart from that, he's like no one else." RS
"You can see from the start [that Prince is] not going to be stuck in the 1999 rut." GS On "the album's major metallic-funk hit Let's Go Crazy…[he] goes for a monstruous synth-and-guitar sonic attack turning the song into a hair-metal and synth-pop classic at once." GS The "rock-tinged" DM tune "is a furious blend of metallic guitars, Stonesy riffs, and a hard funk backbeat" STE "punctuated by those table-tennis percussion effects which Prince seems to be a major fan of." GS "The Hendrix connection is made overt here with the screaming guitar coda that ends" RS the song.
"With the guidance of Wendy and Lisa, Prince pushed heavily into psychedelia, adding swirling strings to the dreamy Take Me With U," STE an endearing duet with the film's costar, Apollonia Kotero." DM "The demurely complaisant 'Thank you' that answers 'You're sheer perfection' signals an artist in full formal flower." RC
The Beautiful Ones is a masterful "demonstration of the man's incredible vocal dynamics as he goes from soft silky sexy to an all-out screaming paradigm which blows away everything he'd screamed about before…The ticket is - can you scream 'do you want me, cuz I want you' as well as the man does? And then follow it up with a 'baby baby baby' that dwarfs Robert Plant to the stature of Ricky Martin?" GS "Note that eerie, atonal synthesizer touches that creep in at the end." RS
"Even with…his new, but uncompromising, forays into pop, Prince hasn't abandoned funk," STE as evidenced by "the robotic jam" STE and "genre-bending lunacy" DBW of Computer Blue.
Then there's "sexual scorcher" JE Darling Nikki. With its "menacing grind," STE and "its crazy backwards coda," JE this "frankly salacious" RS song "inspired Tipper Gore to start her album-stickering crusade" BL and "set the PMRC ball rolling." CD "Even if the lyrics were controversial, though, there's no denying its musical punch. "Its terrific use of sound dynamics – the transition from 'soft and subdued' in the first verse to the thunderous drum-guitar-synth onslaught in the instrumental break is worth gold alone." GS
A "manic burst opens" RS "the grinding, angular When Doves Cry," TL "the catchiest song on the album" GS and "one of the greatest singles of all time." TL This "eerie, spare neo-psychedelic masterpiece" STE "effortlessly brings together…funky rhythmics and Eastern music elements (particularly in the vocal melody) and manages to do that with minimal instrumentation as well;" GS "the bass line [is] removed from the track for extra weirdness." TL and there is "a thin synth background and just a minimum of guitar throughout, culminating in a short, but sharp solo." GS The lack of bass in particular is "an odd move for an artist fond of booty shaking funk workouts." MF "Nothing else has ever sounded like the extraordinary cooing and fluttering" JE of "the sparse funk" DM of this #1 pop smash.
Prince's "messianic tendencies get a bit out of control" DBW on I Would Die 4 U, the weakest song on the album. Still, it was the fourth top ten from the album and sets up the trio of effectively presented "live" recordings that close out the album.
Backed by "thumping heavy rock." MF "When Prince sings Baby I'm a Star, it's a simple statement of fact." RS
The "gospel-rooted" DM and "anthemic title track "finds Prince taking on the world of stadium rock and beating it at its own game." MF "Prince's raw, edgy vocals, his inspired guitar playing and the well-written vocal melodies are ace indeed." GS It "is a majestic ballad" STE that "recalls [Jimi Hendrix's] 'Angel.'" RS There is even a "very Hendrixian lyrical tinge ('It's time we all reach out for something new - that means you, too')." RS "It's…as if Prince…wanted to outdo himself (and everybody else) in making the most glamorous, breathtaking statement ever – it's a good thing he essentially succeeds…because if he hadn't, the song would crash down…burying the man and his ambitions under the ruins." GS
"Taken together, all of the stylistic experiments add up to a stunning statement of purpose that remains one of the most exciting rock & roll albums ever recorded." STE Purple Rain is "loaded with life and invention and pure rock & roll thunder." RS "Prince would never reach the same heights of commercial success again, although his artistry continued to flourish." MF This is "a pop landmark in Prince's Artist-ic career." JE
---
Review Source(s):
---
When Doves Cry (video)
---
Let's Go Crazy (video)
---
Purple Rain (video)
---
---
Take Me with U (video)
---
Related DMDB Link(s):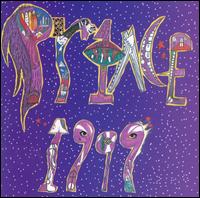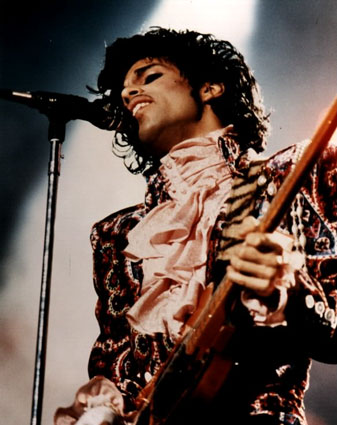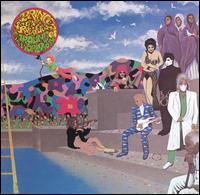 ---

Click on box above to check out the DMDB on Facebook.
---
Last updated June 25, 2011.