Review:
"The first half of Nineties rock was shaped by Nirvana, and the second half was dominated by Radiohead." RS500 Thanks to the success of the anti-hero song "Creep" and parent album Pablo Honey, Radiohead burst onto the scene as a sort of Brit version of grunge for alt-rock losers. That album, however, "in no way was adequate preparation for its epic, sprawling follow-up, The Bends" AMG which "married a majestic and somber guitar sound to Thom Yorke's anguished-choirboy vocals, drawing on the epic grandeur of U2 and the melancholy of the Smiths." RS500
The Bends is what really led to Radiohead becoming "a blue chip band." AZ "Building from the sweeping, three-guitar attack that punctuated the best moments of Pablo Honey," AMG "The quintet honed its talent for bombastic Brit Rock, yet still preserved an edge of unpredictability." AZ They "create a grand and forceful sound that nevertheless resonates with anguish and despair – it's cerebral anthemic rock." AMG
<!—Amazon Ad -->
"If the CD proved anything, it was that Radiohead could find solid ground between pop experimentation and the tradition of born-in-the-bone, balls-out rock." AZ "Occasionally, the album displays its influences, whether it's U2, Pink Floyd, R.E.M., or the Pixies, but Radiohead turn clichés inside out, making each song sound bracingly fresh." AMG "The Bends is full of instantly catchy numbers, but a the same time, none seem fit for radio." DV This "is essentially Radiohead's way of creating a bridge between that initial wave of '90s angstery…what we've come to call indie rock." EK
"It makes the record compelling upon first listen, but it reveals new details with each listen." AMG The Bends "marries…ambitious, and often challenging, instrumental soundscapes to songs that are at their cores hauntingly melodic and accessible." AMG "Thom Yorke's tortured lyrics give the album a melancholy undercurrent, as does the surging, textured music." AMG For example, "the truly demented My Iron Lung" AD is a song which has "a catchy hook that makes you bob your head...then they get all avant garde on you." DV
My Iron Lung
Planet Telex "explodes from the speakers with a depth to the sound that just wasn't there on Pablo Honey." AD "A sound like wind coming in through a crack in your window, the song bleeds into a trippy feedback squall." DV
High and Dry
Even as the group became experimental, they still maintained an ability to make inroads at radio. "Creep" could well have been a one-hit wonder for the band in the States, but songs like High and Dry and Fake Plastic Trees suggested Radiohead could find a home at alternative radio. An "emphasis on melodic hooks keeps things from getting as mushy as most mope-rock." DBW For example, Bullet Proof…I Wish I Was "has a grandeur about it, a wonderful ballad with a sad, lost atmosphere and great production and mixing." AD "The closing Street Spirit, which revolves around a fascinating repeating guitar figure and intriguing Thom Yorke lyrics, is almost worth the price of admission alone." AD
Fake Plastic Trees
"In addition, there are "tunes that rely on sudden dynamics changes…and get some energy going" DBW such as Just, whose "harder guitars…appealed to Radiohead's American fans" DV and "the extremely U2-like Bones." DBW That song and Nice Dream "are mood pieces, attempts at moving forwards ably supported by the excellent production of John Leckie, without whom neither song would amount to anything more than the prettier moments from the very un-acclaimed Pablo Honey." AD
Just
Still, while The Bends was a leap forward from Pablo Honey, it is a record which has gained status with perspective. Songs like "Sulk and Black Star are coming from a band that was still trying to find their sound." DV When the follow-up album, OK Computer became one of the decade's game changers, "The Bends received its due for being that bridge, the changing space, between a young band with a fluke hit to a mature working group pushing the boundaries of rock music." JM By comparison to OK Computer, "The Bends is pretty gosh-darn conventional…There are places all through it that betray a distinct whiff of…classic rock." EK
Street Spirit
---
Review Source(s):
---
Related DMDB Link(s):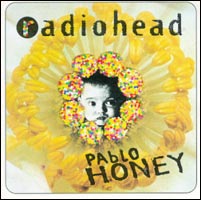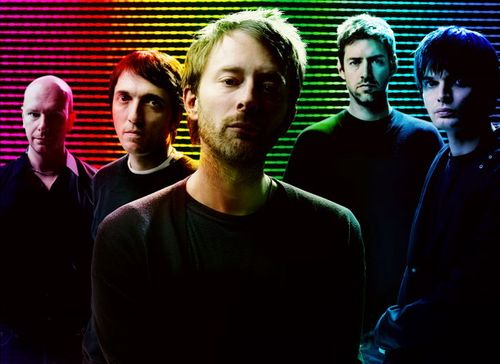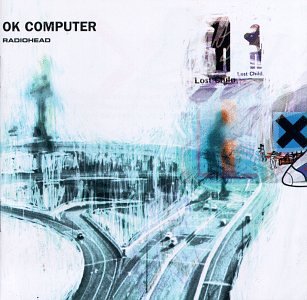 ---

Click on box above to check out the DMDB on Facebook.
---
Last updated January 20, 2013.