Review:
"Indulgence has long been a way of life for the Red Hot Chili Peppers, yet they resisted the siren's call of the double album until 2006's Stadium Arcadium. Sure, 1991's breakthrough Blood Sugar Sex Magik was as long as a classic double LP, but such distinctions mattered little in the era when vinyl gave way to CD, and they matter less now, as the CD gradually gives way to digital-only releases. In fact, like how Blood Sugar was the tipping point when the LPs ceded ground to CDs, Stadium Arcadium could be seen as the point when albums were seen as a collection of digital playlists" (Erlewine).

"This is an album that's designed for you to mix and match, create your own playlist, rip and burn on your own. It's designed for you to sequence its 28 songs in some kind of cohesive manner, since the band sure didn't take the time to do that here; it's the first major album by a major band that makes as much sense on random as it does in its proper sequencing" (Erlewine).

"As good as much of this is, there is a little bit of monotony here" (Erlewine) as the Peppers churn out "alternately spacey and sunny pop, ballads, and the occasional funk workout that used to be the Chili Peppers' signature but now functions as a way to break up the monotony" (Erlewine).

"As a lyricist Anthony Kiedis just isn't that deep or clever enough to provide cohesive themes for an album of this length; he tackles no new themes here, nor does he provide new insight to familiar topics" (Erlewine).

"He does display a greater versatility as a vocalist, cutting back on the hambone rapping that used to be his signature and crooning throughout the bulk of this album, usually on key" (Erlewine).

"That said, he still has enough goofy tics to undercut his attempts at sincerity, and he tends to be a bit of a liability to the band as a whole; with a different singer, who could help shape and deliver these songs, this album might not seem as formless and gormless" (Erlewine).

The music is also "given a flat, colorless production that has become the signature of Rick Rubin as of late. Rubin may be able to create the right atmosphere for Flea and John Frusciante to run wild creatively – an opportunity that they seize here, which is indeed a pleasure to hear – but he does nothing to encourage them to brighten the finished recording up with some different textures, or even a greater variety of guitar tones" (Erlewine). The Peppers' songs are "working variations on their signature themes, and they haven't found a way to make these variations either transcendent or new" (Erlewine).

"Dani California, the clearest single here, [is] the one thing that truly grabs attention upon first listen and worms its way into your subconscious, where it just won't let go, as so much of Anthony Kiedis' catchiest melodies do" (Erlewine).

"As such, the bare-bone production combined with the relentless march of songs gives Stadium Arcadium the undeniable feel of wading through the demos for a promising project instead of a sprawling statement of purpose" (Erlewine). "Call it the rock version of Peter Jackson's King Kong: there's something pretty great and lean buried beneath the excess, but it's so indulgent, it's a work that only a fanboy could truly love" (Erlewine).
---
Review Source(s):
---
Related DMDB Links: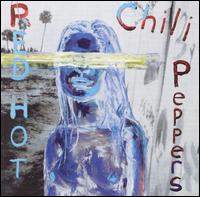 ---
Last updated March 28, 2008.