Review:
"Continuing to specialize in the art of curve-throwing, R.E.M. followed up its 1991 smash, Out of Time" SK returning "to their earlier sound" BL "with this fragile album of soft melodies and string arrangements" SK intertwined within "poetically introspective songs." MJ Automatic for the People "followed its predecessor by a mere 18 months, but remarkably, the tone is vastly different" MJ as the band end up "turning away from the sweet pop of Out of Time [to create a] haunting, melancholy masterpiece. At its core, the album is a collection of folk songs about aging, death and loss, but the music has a grand, epic sweep provided by layers of lush strings, interweaving acoustic instruments and shimmering keyboards." STE "With Peter Buck still fiddling with his mandolin from the Out of Time sessions, Mike Mills using the keyboards more actively, and Bill Berry stepping up on bass more often than before, it's not surprising that Michael Stipe was writing and singing with such melancholy." PS
Automatic for the People "captures the group at a crossroads, as they moved from cult heroes to elder statesmen, and the album is a graceful transition…It is…reflective…with frank discussions on mortality, but it is not a despairing record…R.E.M. have never been as emotionally direct…nor have they ever created music quite as rich and timeless…while the record is not an easy listen, it is the most rewarding record in their oeuvre." STE
Marked by "some nice mandolin" AD and its "ominous death march intro," PS "the rock-into-oblivion Drive" SK is "among the quartet's strongest hits. The opening line, 'Hey, kids, rock and roll,' isn't so much a rallying cry as an expression of anxiety." SK
"Try Not to Breathe is one of the songs…where everything is right, you can't imagine [it] with a different section, tempo, different instrumentation or approach. Not only that…the lyric…place[s] all sorts of images in your mind, being slightly…vague in it's poetry. And the harmonies are beautiful! Harmonies aren't something that can be explained, they just go straight for your heart and soul." AD
"The Sidewinder Sleeps Tonight…borrows a vocal hook from 'The Lion Sleeps Tonight'…It owes little else to 'The Lion Sleeps Tonight' and is a perfectly fine REM pop song." AD
"The sympathetic ballad Everybody Hurts must have prevented countless suicide attempts." SK "The string section is tastefully done and suitably soaring." AD
New Orleans Instrumental No 1 is "beautifully short and concise, and wonderfully evocative." AD
Despite dealing with the "fear of parental and fraternal death," PS "Sweetness Follows sounds lovely." AD
Monty Got A Raw Deal "contains some great little guitar parts and develops very well over the course of just over three minutes… it's just a good, solid song." AD
Ignoreland "addresses the alienation and vitriol political campaigning breeds." PS It "is the only guitar rock song on the entire album, but still doesn't sound out of place, which is a strange thing. The production over the course of this album is very rich, very detailed and all the songs arrangements and instrumentation are suitable, and 'correct.'" AD
Star Me Kitten has a "beautiful organ/keyboard part, wonderful minimal musical backing with just the right amount of guitar to make your spine chill. Stipe sounds in good voice here." AD
"The empathetic Andy Kaufman tribute Man on the Moon," BL complete "with Michael Stipe affecting an Elvis Presley imitation" SK "is a perfect REM pop song, and very happy sounding too. It's an uplifting song and a highlight," AD marked by a "wistful guitar chord." PS
Nightswimming possesses an "aching grace" BL that "consists of piano, Stipe, a few string parts, and nothing else. It's a nice song though, and the repeating piano parts are very pretty." AD Among the song's "stream-of-consciousness memories…there is mourning for the loss of the exuberance and fearlessness of adolescence." PS
"The promise to symbolically keep trying to Find the River with its hint of acceptance and growth of spirit optimistically concludes an album of intense opinion, expression, and ultimately, lamentation." PS It is "a song to float off to, a song to dream to, a song to fall asleep to…It's also a song to awake to – open your sleep filled eyes, look up at the window and see a day breaking in orange and yellow, wiping away the darkness." AD
Automatic for the People is "a classic of modern rock…it shows the band on a creative roll with no shortage of original ideas" (CdUniverse). It "doesn't just prove that R.E.M. have stood the test of time, it proves to be R.E.M.'s finest moment" PS and "the band's most emotional, most human album." BL "It would be asking a lot to expect any future album to match this." CD
---
Review Source(s):
---
Related DMDB Link(s):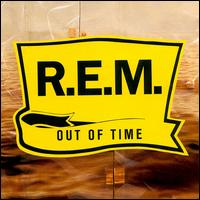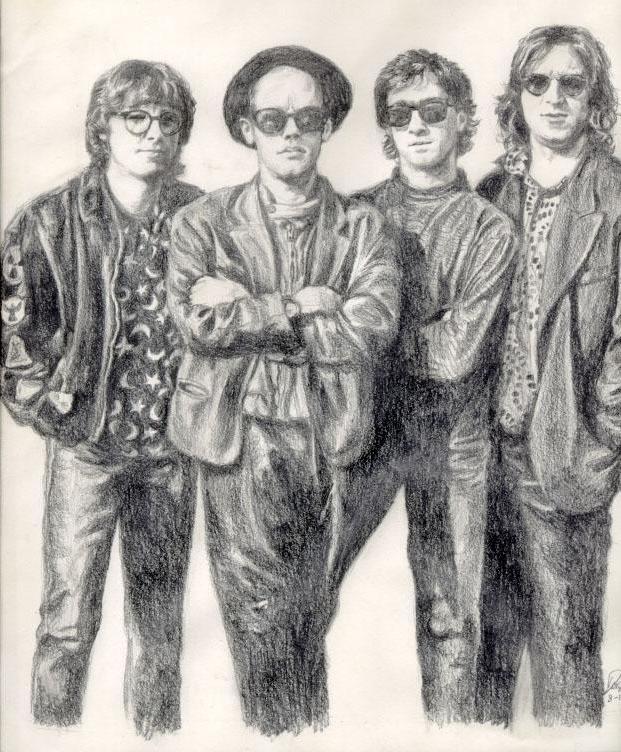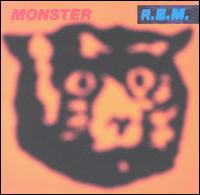 ---
Drive (live video)
---
Man on the Moon (video)
---
The Sidewinder Sleeps Tonite (video)
---
Everybody Hurts (video)
---

Click on box above to check out the DMDB on Facebook.
---
Last updated October 5, 2011.