Review:
"Though R.E.M. titled a later album Monster, this 1991 smash was the true monster, with the little Athens, Georgia, quartet graduating once and for all from its jangling independent-rock roots." SK "The supporting tour for Green exhausted R.E.M., and they spent nearly a year recuperating before reconvening for Out of Time. Where previous R.E.M. records captured a stripped-down, live sound, Out of Time was lush with sonic detail, featuring string sections, keyboards, [and] mandolins." STE
"The scope of R.E.M.'s ambitions is impressive, and the record sounds impeccable, its sunny array of pop and folk songs as refreshing as Michael Stipe's decision to abandon explicitly political lyrics for the personal." STE "Peter Buck put down his Rickenbacker and picked up a mandolin, while Mark Bingham's sugar-free string arrangements and Kate Pierson's guest vocals added the kind of ethereal beauty rarely heard on a rock record." TL
"Rather than treat the most overdone of emotions directly, Michael Stipe took an oblique approach, writing impressionistic lyrics about the way love manifests itself in loneliness (Belong), regret" TL – on "the haunting Country Feedback" STE – and, most famously, obsession" TL on "the masterpiece Losing My Religion." STE
There's also the "dark-and-dreamy Low" SK and "Mike Mills' Byrds-y Near Wild Heaven" STE. "There are also odd but successful experiments, like ceding the opening Radio Song to rapper KRS-One (with Stipe playing the moaning straight man) and going peppy for the surprisingly nonsarcastic Shiny Happy People." SK
"The album is more notable for its production than its songwriting," STE but should also be noted for its timing. It "hit the mainstream-rock audience when it was most primed for uneasy angst. (Nirvana's Nevermind was released a few months later)." SK
---
Review Source(s):
---
Related DMDB Link(s):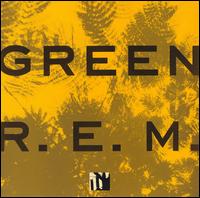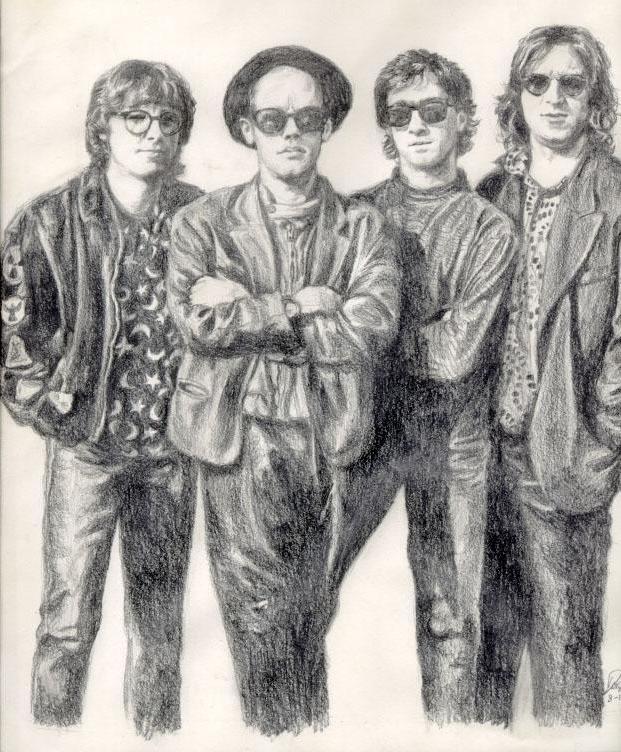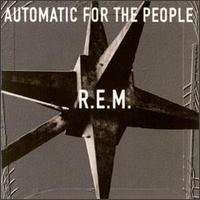 ---
Losing My Religion (video)
---
Shiny Happy People (video)
---
Near Wild Heaven (video)
---
Radio Song (video)
---

Click on box above to check out the DMDB on Facebook.
---
Last updated July 31, 2011.