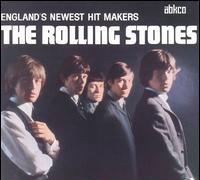 Released:
April 16, 1964 R
May 30, 1964 E
---
Notations:
R The Rolling Stones (U.K. album)
E England's Newest Hit Makers (U.S. album)
---
Rating:

---
Genre: classic rock
---
Quotable: "As hard-core as British R&B ever got" – Richie Unterberger, All Music Guide
---
Album Tracks:
Not Fade Away (Holly/ Petty) [1:48]
Route 66 (Troup) [2:21]
I Just Want to Make Love to You (Dixon) [2:18]
Honest I Do (Abner/Reed) [2:10]
Now I've Got a Witness (Phelge/ Spector) [2:32]
Little by Little (?) [2:40]
I'm a King Bee (Moore) [2:37]
Carol (Berry) [2:34]
Tell Me (Jagger/ Richards) [4:05]
Can I Get a Witness (Dozier/ Holland/ Holland) [2:56]
You Can Make It if You Try (Jarrett) [2:02]
Walking the Dog (Thomas) [3:09]
---
Total Running Time: 30:48
---
Sales:
---
Peak:

11 E


1 12 (R)
---
Singles/Hit Songs:
Not Fade Away (2/27/64) #48 US, #3 UK
Tell Me (You're Coming Back) (7/4/64) #24 US
---
Notes: As was often true of UK groups making it in the US in the '60s, albums didn't make it across the ocean with the exact same track listings, covers, and sometimes even album names. When the UK album The Rolling Stones made the trek overseas, the song "Mona" (originally after "Honest I Do") was left off (it would later appear on the US album Now!). Instead, the U.S. release England's Newest Hitmakers added the single "Not Fade Away" as the album's leadoff track.
---
Awards: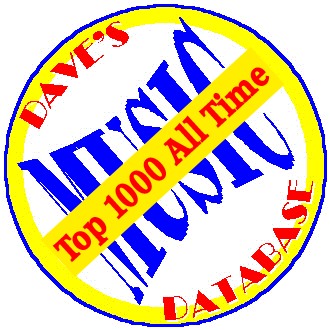 ---