Review:
Ironically, the album which would showcase Paul Simon and Art Garfunkel at their best was made while the lifelong friends were pulling away from each other. By the end of recording what would be their fifth and final album, this folk duo "pretty much hated each other." TL Garfunkel was launching an acting career in Mexico with a film version of Catch-22 while Simon wrote most of the songs; "Art's contribution is limited to providing angelic harmonies to Paul's melodies." PR "When they got together to finalize material they feuded endlessly." TL However, "what remains is the partnership at its best: wry, wounded songs with healing harmonies such as The Boxer," RS500 "a profound and perceptive song that is pure poetry." RV
The Boxer
Bridge "serves as an effective counterbalance to the clichés" TM of 1960s America, providing listeners with "a quiet respite from the exuberant noise of pop culture in the Age of Aquarius." TM. The decade has been simplified to "rampant flower-powered euphoria" TM and "almost utopian togetherness," TM but Paul Simon "writes as an outsider" TM "in pieces that sit idly and contemplate life in America from the window seat of a bus" TM or in which "emotional entanglement brings heavy consequences and duties." TM "Simon is a deceptive lyricist – he starts out describing the scenery, and pretty soon he's drawn listeners deep into the thoughts of his complicated, often conflicted characters." TM
Cecilia
"Bridge Over Troubled Water, at its most ambitious and bold…was a quietly reassuring album; at other times, it was personal yet soothing; and at other times, it was just plain fun." AMG "Each song is a marvel of introspection," TM "convey[ing] a slightly different perspective." TM "Some of his best songs take the perspective of an alienated, isolated young man." TM "There are moments of withering cynicism (Keep the Customer Satisfied) and euphoric expressions of teenage romance (Cecilia), personal reflections (The Only Living Boy in New York)," TM and exploration of "world music on tracks like El Condor Pasa, inspired by a Peruvian song he first heard performed by a Chilean musician." RV
Only Garfunkel sang on the "gorgeous" RS500 "gospel-flavored title track" AMG which "expresses devotion and empathy in terms more likely to resonate with an adult than some headstrong hippie." TM The song seemed an ironic send-off for the duo considering its "themes of enduring friendship and tenderness" RV "According to BMI, [it] was the 19th most performed song of the 20th century, spawning versions that run the quality gamut from Aretha Franklin's transcendent cover at the Fillmore in '72 to Clay Aiken's considerably less transcendent cover on American Idol in '03." TL In 1972, Simon told Rolling Stone, Garfunkel "felt I should have done it…And many times I'm sorry I didn't." RS500
Bridge Over Troubled Water
---
Review Source(s):
---
Related DMDB Link(s):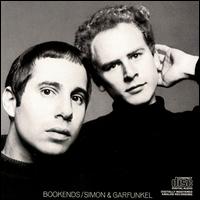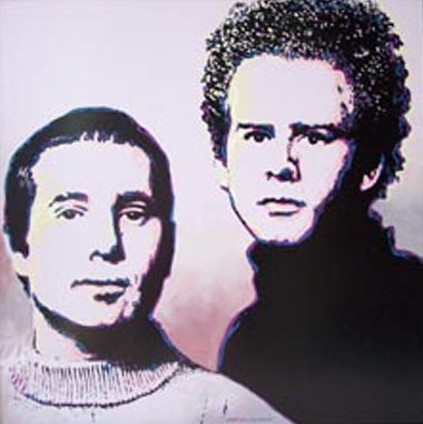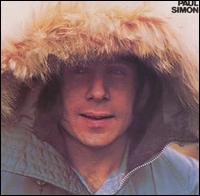 ---

Click on box above to check out the DMDB on Facebook.
---
Last updated November 30, 2012.