Review:
"At the beginning of the '90s, teen currency shifted from bubblegum 'n' Tiger Beat to grunge 'n' Maximum Rock & Roll. Although it may have been pushed from the spotlight, teen pop hadn't died – it, in a way, went underground, spending time on the fringes of pop culture." STE
"One of the leading lights of the exiled teen brigade was The New Mickey Mouse Club. For several years, it toiled away on the Disney Network, earning a small fan base – but, more importantly, providing a launchpad for several careers, including that of Britney Spears. Like her fellow NMMC alumni 'N Sync, Spears shot to stardom in the late '90s, just as she was on the verge of late adolescence. By that time, everything old was new again. Albums like her debut, ...Baby One More Time, were topping the charts as if they were Hangin' Tough, which is only appropriate since it sounded as if it could have been cut in 1989, not 1999." STE
Robert Christgau said Spears tries to portray a "Madonna next door" WK while All Music Guide's Stephen Thomas Erlewine says the album "has the same blend of infectious, rap-inflected dance-pop and smooth balladry that propelled the New Kids and Debbie Gibson" STE although the latter singer "never recorded anything as sexy as Britney Spears' white-funk smoker ...Baby One More Time." RW
Entertainment Weekly's Beth Johnson said Spears "sounds remarkably like the Backstreet Boys' kid sister" WK which isn't surprising since their producer, Max Martin, "is also the mastermind behind Spears' debut. He has a knack for catchy hooks, endearing melodies, and engaging Euro-dance rhythms, all of which are best heard on the hits" STE including the "heartbroken ballad" WK Sometimes and You Drive Me Crazy, with a "moderately slow dance beat." WK Also released as singles were Born to Make You Happy, which sports lyrics about "a relationship that a woman desires to correct," WK while From the Bottom of My Broken Heart is a "sentimental teen pop ballad." WK
Still, nothing else on the debut "remotely approaches" RW the appeal of "One More Time". "Like many teen pop albums, ...Baby One More Time has its share of well-crafted filler" STE which may be "pleasantly catchy, but too much of its space is given over to icky ballads (E-Mail My Heart?) and other unconvincing moves such as the dancehall-lite Soda Pop." RW Of course, there's always disagreement over how good music is. Erlewine calls the same song an "utterly delightful, bubblegum-ragga album track." STE
Some critics considered the album "silly and premature." WK Jane Stevenson of the Toronto Sun said that the album "threatens to turn your brain into mush" WK while The Hamilton Spectator's Craig McDennis said the album "offers a glib compendium of soul/pop clichés." WK In the end, though, "the singles, combined with Britney's burgeoning charisma, make this a pretty great piece of fluff." STE Regardless of what critics thought of the music, the album launched Spears' career and made her an international pop culture icon.
---
Review Source(s):
---
Related DMDB Link(s):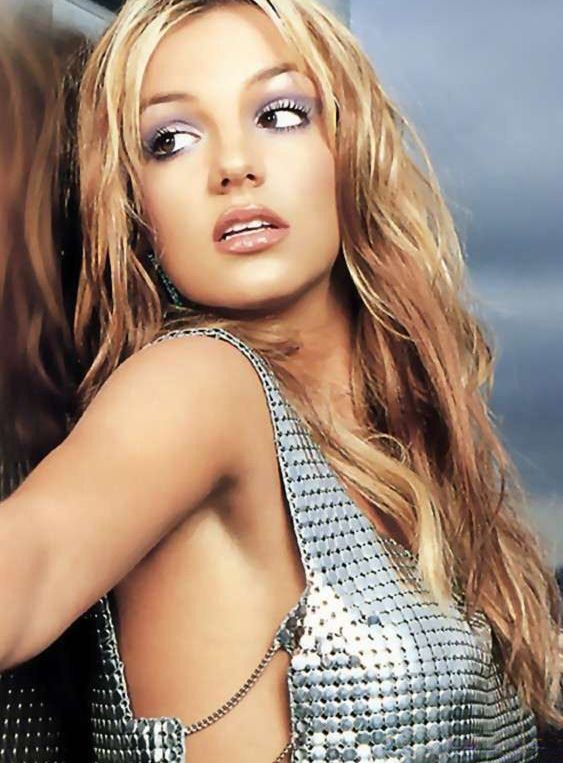 ---
…Baby One More Time (video)
---
Sometimes (video)
---
You Drive Me Crazy (video)
---
Born to Make You Happy (video)
---
From the Bottom of My Broken Heart (video)
<!—Buy It! -->
---

Click on box above to check out the DMDB on Facebook.
---
Last updated January 30, 2012.