Review:
"The Spice Girls, as well as their managers and songwriters, are nothing if not clever, and Spiceworld, the group's second album, illustrates exactly how sharp they are. Conventional wisdom dictates that Spiceworld should be a weak facsimile of Spice, which itself featured a handful of great singles surrounded by filler. Conventional wisdom, in this case, is wrong – Spiceworld is a better record than its predecessor, boasting a more consistent (and catchier) set of songs and an intoxicating sense of fun" (Erlewine).

"Instead of merely rewriting Spice, Spiceworld consolidates and expands the group's style, adding Latin flourishes (Spice Up Your Life), kitschy blues (The Lady Is a Vamp), and stomping, neo-Motown blue-eyed soul in the vein of Culture Club (Stop)" (Erlewine).

"The girls – Mel C. in particular – are actually turning into good vocalists, and each song plays to their strengths, giving each Spice a chance to shine" (Erlewine).

"Best of all, each song has a strong melody and a strong, solid beat, whether it's a ballad or a dance number. It's a pure, unadulterated guilty pleasure and some of the best manufactured mainstream dance-pop of the late '90s" (Erlewine).
---
Review Source(s):
---
Related DMDB Link(s):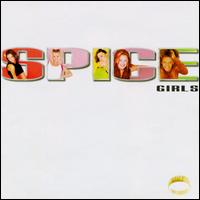 ---
Last updated December 25, 2008.