Review:
"Singer and songwriter Bruce Springsteen, whose live performances are renowned for their energy and passion, burst onto the rock scene in the early 1970s, a time when many believed that rock was in need of new lifeblood. Billed early in his career as 'the next Bob Dylan,' his music evolved into a unique synthesis of early rock and roll, blues, rhythm and blues, folk, gospel, and country." NRR
Despite all the praise, "Springsteen's first two albums were commercial duds" TL "which had been made for modest sums at a suburban studio." WR As his "make-or-break third album," WR "Born to Run was cut on a superstar budget, mostly at the Record Plant in New York" WR and it "represented a sonic leap from his first two." WR It was the first album in which Springsteen "fully realized the sound that would earn him the title of 'the Boss.'" NRR Springsteen later described "the sound he wanted for his third record" TL "as 'Roy Orbison singing Bob Dylan produced by Phil Spector.'" TL Indeed, the album had "a full, highly produced sound that contained elements of Phil Spector's melodramatic work of the 1960s." WR
The effect "required months of studio tinkering to perfect" TL as the album is filled with "layers of guitar, layers of echo on the vocals, lots of keyboards, thunderous drums." WR "Not coincidentally, it was also his first album to feature the revamped lineup of the dynamic E Street Band." NRR "His two virtuoso players, keyboardist David Sancious and drummer Vini Lopez, [were] replaced by the professional but less flashy Roy Bittan and Max Weinberg." WR The band also featured "saxophone player Clarence Clemons, second guitarist 'Miami' Steve Van Zandt, organist Danny Federici, [and] bassist Garry Tallent." NRR
"Jimmy Iovine (then a recording engineer, now the head of Interscope Records) took care of hiding stacks of overdue bills from the record label while Springsteen obsessed over things like just how many guitar overdubs the title track needed. If it seems trivial to note that the final tally was 12, listen again, because, it's the accumulation of details, both musical (the warm wind of the saxophone on Tenth Avenue Freeze Out, the violin that comes out of nowhere on Jungleland) and lyrical ('The screen door slams/ Mary's dress waves...') that makes Springsteen's grandiosity both operatic and personal." TL "Born to Run had a big sound, and Springsteen wrote big songs to match it." WR "In addition to the title song, the album contains such Springsteen anthems as Thunder Road, Backstreets, and She's the One." NRR
"The overall theme of the album was similar to that of The E Street Shuffle; Springsteen was describing, and saying farewell to, a romanticized teenage street life. But where he had been affectionate, even humorous before, he was becoming increasingly bitter. If Springsteen had celebrated his dead-end kids on his first album and viewed them nostalgically on his second, on his third he seemed to despise their failure, perhaps because he was beginning to fear he was trapped himself. Nevertheless, he now felt removed, composing an updated West Side Story with spectacular music that owed more to Bernstein than to Berry." WR
"To call Born to Run overblown is to miss the point; Springsteen's precise intention is to blow things up, both in the sense of expanding them to gargantuan size and of exploding them. If The Wild, the Innocent & the E Street Shuffle was an accidental miracle, Born to Run was an intentional masterpiece. It declared its own greatness with songs and a sound that lived up to Springsteen's promise, and though some thought it took itself too seriously, many found that exalting." WR "No one before or since has tried to pack as much of the American experience into 39 minutes, and no one has come as close to succeeding." TL
---
Review Source(s):
---
Related DMDB Link(s):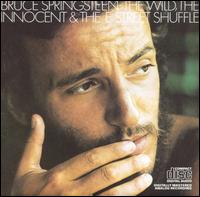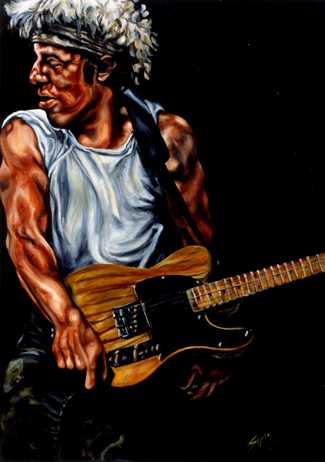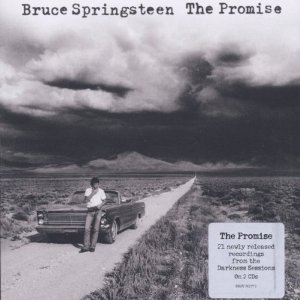 ---
Born to Run (live video)
---
Thunder Road (live on VH1's Storytellers)
---
Jungleland (live video)
---

Click on box above to check out the DMDB on Facebook.
---
Last updated August 20, 2011.