Review:
"Stone Temple Pilots were positively vilified once their 1992 debut, Core, started scaling the charts," STE "lambasted in some quarters as cynical clones of the then-vaunted 'Seattle sound'" MC nd "pegged as fifth-rate Pearl Jam copyists." STE "It is true that the worst moments of Core play like a parody of the Seattle scene – titles like Dead and Bloated and Crackerman tell you that much, playing like really bad Alice in Chains parodies, and the entire record tends to sink into gormless post-grunge sludge. Furthermore, even if it rocks pretty hard, it's usually without much character, sounding like cut-rate grunge." STE
"While some tracks do seem to ape the era's grunge ethos a bit too slavishly, there's also a sense that perhaps Weiland and company were merely sharing some of the same influences as their contemporaries." MC If STP were no more than "overt copycats," STE than "Core …[would] be as forgettable as Seven Mary Three," STE but the album "found a considerable following for its potent crunch and sly hooks" MC "that have remarkably stood the test of time to be highlights of their era." STE
Plush is "a majestic album rock revival more melodic and stylish than anything grunge produced outside of Nirvana itself." STE It "belies a devotion to songcraft disdained by many of their peers, one that served as an effective bridge between the stadium rock of the '70s and '80s and the more introspective alt-rock just then coming into vogue." MC
"Sex Type Thing may have a clumsy anti-rape lyric that comes across as misogynist, but it survives on its terrifically lunk-headed riff" STE while "Wicked Garden is a surprisingly effective piece of revivalist acid rock." STE Finally, there's "the slow acoustic crawl of Creep that works as well as anything on AIC's Sap." STE
"These four songs aren't enough to salvage a fairly pedestrian debut, but they do find STP to be nimble rock craftsmen when inspiration hits." STE The success of the album, as marked by its "sales showed just how ironic and misplaced the 'alternative' label could ultimately be." MC Let's face it – "edgy" and "commercial" are not often words that go together, but regardless of the faults or successes of Core, it remains a memorable album years later.
---
Review Source(s):
---
Related DMDB Link(s):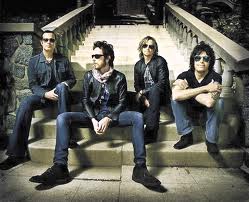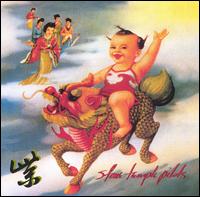 ---
Sex Type Thing (video)
---
Plush (video)
---
Wicked Garden (video)
---
Creep (video)
---

Click on box above to check out the DMDB on Facebook.
---
Last updated October 27, 2011.