Review:
"Tears for Fears' Songs from the Big Chair sits as an '80s music landmark;' EA "while many of the band's synth-pop peers continued to develop along a linear route" HE this album "heralded a dramatic maturation in the band's music, away from the synth-pop brand with which it was (unjustly) seared following the debut, and towards a complex, enveloping pop sophistication." SS
"If [debut album] The Hurting was mental anguish, Songs from the Big Chair marks the progression towards emotional healing, a particularly bold sort of catharsis culled from Roland Orzabal and Curt Smith's shared attraction to primal scream therapy." SS "The songwriting of Orzabal, Smith, and keyboardist Ian Stanley took a huge leap forward, drawing on reserves of palpable emotion and lovely, protracted melodies that draw just as much on soul and R&B music as they do on immediate pop hooks." SS "The album's deep emotional explorations are at once uncompromising and appealingly tuneful." EA
"Producer Chris Hughes helped push the band into a more organic" EO and "guitar oriented sound." SM With his encouragement "Orzabal's stronger voice takes center-stage for much of the album" HE thus "widening their emotional palette." EO What also makes this album a classic is that "each song holds its place and each is integral to the overall tapestry, a single-minded resolve that is easy to overlook when an album is as commercially successful as Songs from the Big Chair." SS
With its "dramatic and insistent march," SS lead-off track and "moody mega–hit" EA Shout is "perfect…The sound was still synths and drum programming [but] Roland captured the energy of rock music. The song is very loud with a repetitive chorus, as well as innovative programming and much else to admire. Sounds great listened to loud." AD Although the song "takes on the theme of catharsis that dominated The Hurting two years earlier, the progression…is manifest in every other facet." HE
"As was Roland's desire at the time, real instruments appear," AD such as on The Working Hour, making for "the perfect realization of the new sound: a smooth six-minute arrangement of saxophone, piano, and guitar that's marked by a restrained sense of drama." HE The song is "ethereal [and full of] ambiance…particularly the drums and percussion." SM "The gorgeous saxophone and bell-like electric keyboards that precede the Latin rhythms…conjure a daydream of heaven to distract the workingman from his woes." DS
"The loping, percolating" SS and "ear–friendly" EA Everybody Wants to Rule the World is among the most perfect singles of the last 20 years. Riding on a propulsive, circular beat, strong dual vocals from Smith and Orzabal convey a superior melody augmented by tinkling keyboard filigrees and tough, bristling guitar work from Orzabal and Neil Taylor," EO the song "perfectly captured the zeitgeist of the mid-'80s while impossibly managing to also create a dreamy, timeless pop classic." SS "Such a sunny, lovely…song…Lots of simple elements all put together to create something special." AD
Like "Shout," "the spirited," HE "jagged," EA and "storming" AD Mothers Talk "sounds stupendous turned up loud. There are guitars here and there, but the drum pattern, the percussion, dominates." AD This was the first single in the UK, but only released in the US after "Everybody Wants to Rule the World," "Shout," and "Head Over Heels" had all been huge hits. This song works well as an album cut; it is hard to understand why it would be pushed as the lead single. Apparently, the British listeners agreed, this one stalled at #14; that seemed respectable enough, but was surely a disappointment after The Hurting's three top ten hits.
"The torchy melancholy of I Believe" EA "is a true showcase for Roland Orzabal's vocal abilities." SM It "is a very serious ballad, quite soulful," AD "and the dynamic range on the track is outstanding." SM
After the emotive "I Believe," we get another of the "crunch rockers" with Broken, which segues into "the shimmering, cascading," SS and "stadium-sized Head Over Heels." HE The latter makes for a trifecta of "deservedly huge hits [this one and 'Shout' both featuring] enticing vocals singing emblematic words perched atop mid-tempo, majestic ocean liners of sound." EO
After a live reprise of "Broken," we head into the grand finale. "The song that surpasses all the others in terms of sound quality" SM or "sheer beauty" DS is Listen. "The incredible depth and dynamics" SM of "its cracking-glacier sound effects and airy synths, wafting operatic soprano and inscrutable chanting" DS "make this a prime candidate for showing off your stereo system." SM "It's a lovely surprise at the end" DS of a lovely album.
What is amazing about Songs from the Big Chair "is [that] not only [is it] a commercial triumph; it is an artistic tour de force." SS It "is one of the finest statements of the decade," SS an "enduringly resonant classic…essential for any fan of the genre" EA and "arguably the finest example of epic '80s pop." HE
---
Review Source(s):
---
Related DMDB Link(s):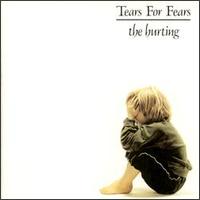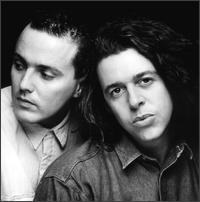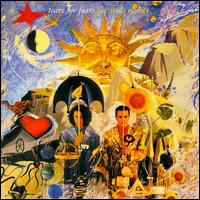 ---
Mother's Talk
---
Shout
---
Everybody Wants to Rule the World
---
Head Over Heels
---
Buy It!
---

Click on box above to check out the DMDB on Facebook.
---
Last updated February 16, 2012.