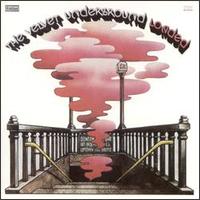 Released: August 31, 1970
---
Rating:

---
Genre: rock > proto punk

---
Quotable: --
---
Album Tracks:
Who Loves the Sun [2:50]
Sweet Jane [3:55]
Rock and Roll [4:47]
Cool It Down [3:05]
New Age [5:20]
Head Held High [2:52]
Lonesome Cowboy Bill (Morrison/Reed/Yule) [2:48]
I Found a Reason [4:15]
Train Round the Bend [3:20]
Oh! Sweet Nuthin' [7:23]
Songs written by Lou Reed except where noted.
---
Sales:
---
Peak:

--


--
---
Singles:
---
Notes: The 1997 Fully Loaded reissue contains "the original Loaded album, with full-length versions of 'Sweet Jane,' 'Rock & Roll,' and 'New Age' replacing the earlier edited ones. …The rest of the two-disc, 33-track set is comprised of alternate mixes, alternate takes, and demos of the ten Loaded songs, as well as some songs that the group recorded during the Loaded era that didn't make it onto that LP. Some of this rare extraneous material surfaced on the Peel Slowly and See box, but a good half of this (17 tracks) was previously unreleased anywhere. Basically, it presents an entirely alternate version of the album… [although] many of the alternate takes/mixes are only subtly different. …'Love Makes You Feel Ten Feet Tall' [is] the one song on this set that has been previously unreleased by the Velvets in any way, shape, or form (although Lou Reed would do it on his first album as 'Love Makes You Feel')" (Unterberger).
---
Awards:
---