Review:
"While it reportedly took over a decade for the album's sales to crack six figures," AMG there's a classic line from producer Brian Eno "that, although the group didn't sell a lot of records in its lifetime, everyone who bought one went out and started a band of their own." JD Indeed, "one would be hard pressed to name a rock album whose influence has been as broad and pervasive as The Velvet Underground and Nico;" AMG this is "chapter one of alternative rock." BL "Glam, punk, new wave, goth, noise, and nearly every other left-of-center rock movement owes an audible debt to this set." AMG "Referring to their sway over the rock music of the '70s and '80s, critic Lester Bangs stated, 'Modern music starts with the Velvets, and the implications and influence of what they did seem to go on forever.'" NRR
"The Velvets made rock & roll a dangerous place." BL They took their "band name…from a book about S&M" TL and, at the time, "Lou Reed's lyrical exploration of drugs and kinky sex" Deming) was "risky stuff in film and literature, let alone 'teen music.'" AMG Still, while the content may have "received the most press attention, …the music [they] played was as radical as the words they accompanied." AMG
"Although they weren't particularly adept at their instruments, they had a reputation as a fiery and dissonant live band" NO and "created some of the most innovative sounds anyone had ever heard." NO Of course, Lou Reed, as the band's lead singer and guitarist, has become an iconic figure, but this was hardly just a Lou Reed & Co. affair.
"John Cale, an imposing Welshman tutored by ambient composer John Cage, introduced the rock world to feedback through his shrieking" TL "hard-edged electric viola." NRR "Percussionist Maureen Tucker and guitarist Sterling Morrison make additional noteworthy contributions." NRR
"Andy Warhol formed the group as a traveling band for his Exploding Plastic Inevitable art exhibition. When he realized the brilliance of the Velvet's music…he decided to…make an album." RV He "did little to earn his producer's credit besides contributing the famous banana for the album cover;" JD "to all intents and purposes it was recorded and produced by Tom Wilson…[who] had previously worked with Bob Dylan and Frank Zappa, so the strangeness of The Velvet Underground wasn't too likely to freak him out." AD However, even if Warhol's "presence…was primarily a matter of signing the checks, his notoriety allowed The Velvet Underground to record their material without compromise, which would have been impossible under most other circumstances." AMG
"Nico, the possibly German, possibly Hungarian model turned actress turned singer, came courtesy of manager Andy Warhol." TL Her "otherworldly vocals…appear on three of the songs," NRR adding "mystery to Femme Fatale and I'll Be Your Mirror, fragile and beautiful songs that she sings 'in perfect mellow ovals, like a cello getting up in the morning,' to quote critic Richard Goldstein" JD "While the significance of [her] contributions have been debated over the years, she meshes with the band's outlook in that she hardly sounds like a typical rock vocalist." AMG She wasn't "a conventionally beautiful singer by any means, her range was quite narrow, but she was very effective in getting emotions across." AD
On "Mirror," which is marked by "a baroque melody that echoes its gentle lyrics," RV Nico is "almost half speaking rather than singing. She is singing of course, coldly, seemingly emotionless, but the emotion comes through so crystal clear. Her voice is clearly an acquired taste, not for everyone." AD
"If all that weren't enough to make them the poster children of the avant-garde, there were also the songs." TL "Although the basic tracks were recorded in one day" JD and the whole album was "recorded & mixed to mono in a scant 4 days," NO "the music…is amazingly complex and sophisticated, deserving of a place beside contemporary masterpieces such as Pet Sounds and Sgt. Pepper's Lonely Hearts Club Band" JD Interestingly, while they "earned a reputation for inspiring generations of noise rockers" RV and are now painted "as defiant anti-commercial revolutionaries, the Velvets were well aware of AM radio, and the pop songs fit its demands at the time, though there is usually some twist to the standard formula." JD The album "has gentle melodies juxtaposed against the harsher tunes." RV
"Melodically, the songs can be divided between the short, catchy 'pop' tunes and the noisy, experimental 'art' songs." JD Hence the Velvets "dipped their toes into dreamy pop" AMG on "the calm and quiet" JD Sunday Morning. "The melody is childlike – baby in a cot being put to sleep in its simplicity" AD – but the lyric "raises a question about the excesses of Saturday night" JD.
They also explored "stripped-down R&B" AMG on There She Goes Again, which, "on the surface…is a simple rock rewrite of Marvin Gaye's 'Hitchhike,' but Reed portrays a brutal misogynist whose response to his lover's actions is 'better hit her!'" JD The song sports "beautiful and slightly daft harmonies, [as well as] a superlative Lou Reed vocal with superb stretching of words. Very Dylan influenced." AD
"The art songs are even more explicit in their depictions of the dark side." JD "Taking a journalistic approach, Reed portrayed edgy characters and exotic scenes that many in the 'straight' world and even enlightened hippies had never experienced." JD His "lyrics paint gritty portraits of life in the city as his characters cope with deviant sex acts, drugs, hangovers, love lost and love regained." RV "He visited a drug dealer in Harlem" JD with the "tough garage rock" AMG on I'm Waiting for the Man and "rode the crime-ridden New York subway" JD in Run Run Run.
"Upping the ante on psychedelic visionaries such as the Byrds and the 13th Floor Elevators, Heroin addresses the drug experience in language that is crystal clear while surging waves of sound evoke the opiate high." AD "Reed gives the listener a musical experience comparable to the rush a junky feels upon finding a register, pushing home the plunger and feeling the ecstatic, nirvana-inducing, consciousness-obliterating heroin rush." RV "When Reed proclaims, 'Heroin, be the death of me / Heroin, it's my wife and it's my life,' the effect is nothing less than chilling." RV "Many people continue to wonder why someone would be drawn to a drug that can only ruin your life, but Reed understood its allure all too well. 'When I'm rushing on my run, then I feel just like Jesus' son,' he sang." JD
"The music matches the lyrical content perfectly…It builds up into squealing noises but underneath the squeals the drums are beating and pounding…However, much noise is layered on the top, the drums and guitar hold the piece together." AD "Ultimately, 'Heroin' is the microcosmic essence of everything that happens musically on The Velvet Underground and Nico – the tumultuous crush of guitar holocaust and viola screech, the skeletal-lullaby melody, the bold, punctuating shifts in rhythmic time and temper." RV
Reed infuses that song and Venus in Furs "with lower east side realism and boho style." TL On the latter, he "peered into the inner sanctum of a sado-masochistic couple as they made love." JD This song also "gets John Cale's viola working within The Velvet Underground rock-framework. The drums pound and echo, the guitars play simple little melodies. It's an extraordinary sound they create here, utterly distinctive." AD
Elsewhere the VU "toured the decadent world of the rich and jaded" JD via "the troubling beauty of All Tomorrow's Parties." AMG
"All of these situations were depicted with a degree of objectivity, if not outright sympathy, and with a poet's ear for the perfectly chosen and most evocative language." JD
Of course, the Velvets weren't just about Reed's way with words. "Punctuated by Cale's droning viola, The Black Angel's Death Song is a powerful evocation of the ultimate bad trip." JD "Cale and his electric viola go absolutely everywhere, most enjoyably. Nothing easy here melody wise. Nothing immediately approachable, although dig deeper, concentrate and listen, and what is that John Cale is playing? Melodies! Well, of sorts, anyway." AD
Meanwhile "the waves of feedback and explosions of noise in" JD "the bracing discord of European Son" JD "convey the sheer exhilaration of unbridled destruction. At one point, Cale scraped a chair across the studio floor and shattered a glass in front of the microphone to create the aural cataclysm captured on tape. The magic, he said, was in the way the four musicians spontaneously interacted." JD This song offered "an indication to some extent of the way the group's next album would go." JD
"While Reed and Cale have both produced incredible bodies of work as solo artists, neither has ever topped the level of intensity that they reached while working together." JD "Few rock albums are as important as The Velvet Underground and Nico, and fewer still have lost so little of their power to surprise and intrigue more than 30 years after first hitting the racks." AMG The album strikes "a balance between the polished beauty of great art and the raw spontaneity of great rock 'n' roll" JD "It was hipness on vinyl, but with an abiding narcotic beauty." TL
"The Velvet Underground broke the rules of pop music as rock's most visionary performers. They plumbed the depths of chaos and noise and proved that rock, too, can be art." RV "'Everybody assumes that mind and body are opposed,' Bangs wrote in another of his many attempts to pen the ultimate eulogy/tribute for the band…'The Velvet Underground were the greatest band that ever existed because they began to suggest that such was not so.'" JD
---
Review Source(s):
AMG Mark Deming, All Music Guide review by Mark Deming
AMG All Music Guide review by Richie Unterberger
BL Blender Magazine's 100 Greatest American Albums (10/08)
JD Jim DeRogatis, The Great Albums (3/24/02)
NO TheNightOwl.com review by Tim Hartin
RV The Review "100 Greatest Albums of All Time" by Clarke Speicher (October – November 2001; Vol. 128: numbers 12-23).
TL Time Magazine's All-TIME 100 Albums by Josh Tyrangiel and Alan Light (11/13/06).
---
Related DMDB Link(s):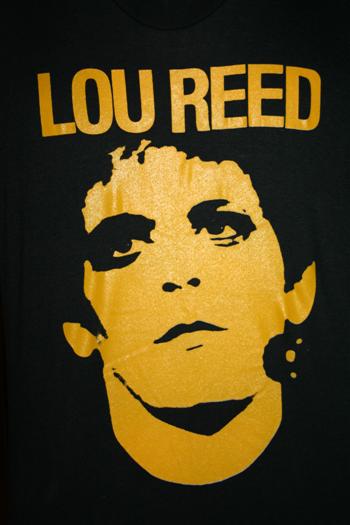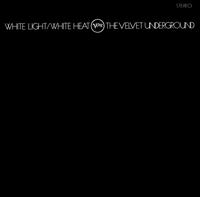 ---
Venus in Furs
---
I'm Waiting for the Man
---
There She Goes Again
---
Heroin
---
All Tomorrow's Parties
---
Buy It!
---

Click on box above to check out the DMDB on Facebook.
---
Last updated March 7, 2012.