Review:
This was "a great breakthrough moment in blues history." AMG "Though his '50s recordings…revolutionized modern blues, it wasn't until his raw, plugged-in steer blew up the Newport Folk Festival that whites in America gave Muddy (and the blues) proper respect." VB "This was many white folks' first exposure" BL "to live recorded blues." AMG It was also significant because "the jazz audience opened its ears and embraced Chicago blues." AMG
Hoochie Coochie Man
As "one of the earliest recordings of Waters' electric band, Newport found the former McKinley Morganfield in needle-sharp form with his mojo working overtime." BL That band included Otis Spann, James Cotton, and guitarist Pat Hare. AMG "Kicking off the album with a version of I've Got My Brand on You that positively burns the relatively tame (in comparison) studio take, Waters heads full bore through impressive versions of Hoochie Coochie Man, Big Bill Broonzy's Feel So Good, and Tiger in Your Tank." AMG This set "literally had 'em dancing in the aisles by the set closer, a rippling version of Got My Mojo Working, reprised again in a short encore version." AMG
Got My Mojo Working
"This album was in print almost continuously on vinyl for 20-plus years, and MCA reissued it in a fair CD version in 1986…but the real edition of this album to get is the March 2001 remastering from MCA. Transferred in high-resolution digital audio, it brings up the bass overall and the details of just about every aspect of the playing, as well as moving Muddy's singing several layers forward in the mix, so that one gets a very vivid stage ambience." AMG
What's most significant, perhaps, is that this is "still pretty damn impressive some 40-plus years down the line." AMG This is "maximum mojo for yo' moolah." BL The album is, in a word, "immortal." VB
---
Review Source(s):
---
Related DMDB Link(s):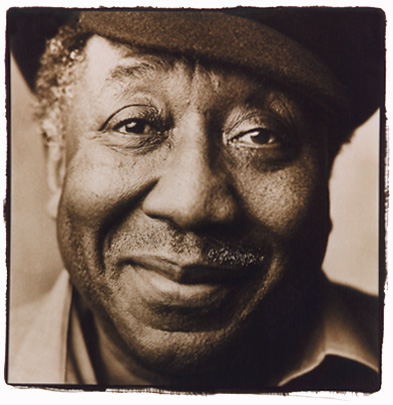 ---
Buy It!
---

Click on box above to check out the DMDB on Facebook.
---
Last updated June 28, 2012.