Review:
Kanye West's fifth album "features themes regarding excess and celebrity." WK Among the topics he explores are "decadence, grandiosity, escapism, sex, wealth, romance, self-aggrandizement, and self-doubt." WK The A.V. Club's Nathan Rabin said it was "darkly funny, boldly introspective, and characteristically fame-obsessed." WK Prefix magazine's Andrew Martin said it was a "meditation of fame" in which West laments the burden that goes with it. WK On Fantasy, West "made music as sprawlingly messy as his life" and that he crafted "songs full of the kind of grandiose gestures that only the foolish attempt and only the wildly talented pull off." RS David Amidon of PopMatters.com said "there are few more human albums in hip-hop." WK
The latter point raised criticism from some; NME's Alex Denney said West was "by turns sickeningly egocentric, contrite, wise, stupid and self-mocking." WK He is "an instinctive consumer with a mouthful of diamonds and furtive bad conscience, a performer who lives the American dream to its fullest with a creeping sense of the spiritual void at its heart." WK The Independent's Andy Gill called it "one of pop's gaudiest, most grandiose efforts of recent years, a no-holds-barred musical extravaganza in which any notion of good taste is abandoned at the door." WK
The album "received general acclaim from music critics, earning praise for its varied musical style, opulent production quality, and West's dichotomous themes." WK "Nobody else is making music this daring and weird." SH West "goes for the grandeur of stadium rock, the all-devouring sonics of hip-hop, the erotic gloss of disco, and he goes for all of it, all the time." SH Among the album's musical diversity were "string sections, Elton John piano solos, vocoder freakouts, Bon Iver cameos, King Crimson and Rick James samples" RS Time's David Browne said that "few combine disparate elements as smoothly as West" WK while Steve Jones of USA Today said it "easily outstrips anything he's done." WK Rolling Stone's Rob Sheffield echoed that statement saying it was West's best album and "his most maniacally inspired music yet." SH
Critics often referred to the album as a culmination of West's previous works. Simon Vozick-Levinson of Entertainment Weekly said this takes "the luxurious soul of 2004's The College Dropout, the symphonic pomp of Late Registration, the gloss of 2007's Graduation, and the emotionally exhausted electro of 2008's 808s & Heartbreak." WK Pitchfork Media's Ryan Dombal said the album "largely continues where 2007's Graduation left off in its maximalist hip-hop bent, with flashes of The College Dropout's comfort-food sampling and Late Registration's baroque instrumentation weaved in seamlessly." WK Andy Kellman of allmusic.com said Fantasy "does not merely draw characteristics from each one of them. The 13 tracks…sometimes fuse them together simultaneously." WK
Power, with its "bracing prog-rock" RS sound, was the first single from the album and garnered West a Grammy nomination for Best Rap Solo Performance.
The opening cut, Dark Fantasy, "introduces the album's themes of decadence and hedonism" WK with "a retelling of writer Roald Dahl's poetic rework of Cinderella." WK In the song, West references Marvin Gaye's "Mercy Mercy Me (The Ecology Song)" and Kings of Leon's "Sex on Fire" as well as musicians Nas and Leona Lewis.
All of the Lights offers a story of a "character who abuses his lover, does prison time, scuffles with her new boyfriend, and subsequently mourns his absence from his child's life." WK The song tapped 11 guest singers including Alicia Keys, John Legend, Elton John, Tony Williams, Elly Jackson, and Rihanna. WK The song received Grammy nods for Song of the Year, Best Rap Song, and Best Rap/Sung Collaboration.
Devil in a New Dress is a song "about lust and heartache" WK built around a Smokey Robinson sample. One critic described the song's mix of both sexual and religious imagery "part bedroom allure, part angelic prayer." WK
Runaway has a "spooky grandeur" RS built on a "piano-based motif comprising a series of sustained descending half and whole notes" WK and a "coda that incorporates light strings and vocoder-singing by West." WK At about the six-minute mark, "long after the song has already sealed itself in your brain, the sound cuts out and you think it's over. Then there's a plinking piano, the feedback of an electric guitar plugging in, some 'Strawberry Fields'-style cellos and Yeezy himself singing a poignant Robert Fripp-style solo through his vocoder. There's no way it should work, but it keeps rolling for three more minutes without breaking the spell." SH Rolling Stone named it the best single of 2010.
Also on the album: Hell of a Life has "a psychedelic rock sample and a narrative about marrying a porn star." WK There's also "the spooky space funk of Gorgeous" SH and "the paranoid staccato strings of Monster." SH
Indie-folk rocker Bon Iver is sampled for Lost in the World. West turns the original song, "Woods", and its alienation theme into "the centerpiece of a catchy, communal reverie." WK
The album closes with Who Will Survive in America, which builds on a sample of "Comment No. 1" by Gil Scott-Heron. The original song is "a blunt, surrealist piece delivered by Scott-Heron in spoken word about the African-American experience and the fated idealism of the American dream." WK
The album's artwork, a portrait by George Condo, caused controversy because of its nude depiction of West and an armless winged female (a phoenix). WK
The album was ranked as the top of the year by AlbumoftheYear.org, The A.V. Club, Billboard magazine critics, Pitchfork Media, Rolling Stone, Slant, Time, and The Village Voice. It was nominated for a Grammy for Best Rap Album. As Rolling Stone said in its assessment of the album in its year-end review, West "made all other music seem dimmer and duller. Is the album dark? Sure. Twisted? Of course. But above all, it's beautiful." RS
---
Review Source(s):
---
Related DMDB Link(s):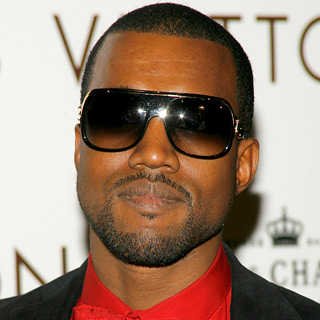 ---
Power (video)
---
Monster (video)
---
Runaway (video)
---
Runaway (full-length film)
---
All of the Lights (video)
---

Click on box above to check out the DMDB on Facebook.
---
Last updated December 2, 2011.