Review:
Twin brothers Andrew and David, "nephews of crooner Andy Williams [were] born in 1960 and 14 years old when they appeared on The Partridge Family. In the fourth season episode titled 'Two for the Show,' [they] played (what else?) identical twins, who fall in love with Susan Dey's Laurie Partridge" (CmonGetHappy.com). During the '70s, they tried to build a teen idol following with a couple albums. In the early '80s, they "began backing up artists such as Brian Setzer, the Plimsouls, Joe Ely, and the Cruzados [and] played in T-Bone Burnett's band during a European tour" (Carpenter, artist bio).

In 1987, the pair crafted an album of poppy songs aimed at a more adult audience. The album "includes Tom Petty, Bob Dylan, and Stevie Nicks covers, as well as their own writings" (Carpenter, album review). The album also featured guest appearances the likes of Richard Marx and Nathan East, best known for his '80s work as Eric Clapton's bassist. With all those names, you'd think the album might at least scare up enough attention for a stab at commercial success, but it went nowhere.

True, this isn't the most memorable album, but the brothers deliver with their voices, even if they try too hard with the big names. They would develop a bit more songcraft the next time out, but even this album is a cut above the average product on the music market.
---
Review Sources:
---
Related DMDB Links: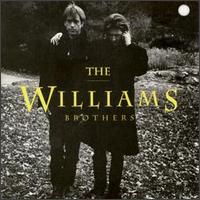 ---
Last updated January 18, 2009.