Review:
Country legend Hank "Williams lived fast and worked fast, too, recording relentlessly from 1947 until his alcohol-related death in 1953. This compilation shows how craft transcended the demon booze. Of these 40 hits, more than a quarter topped the country charts." BL
"Williams' body of work is so large and has been repackaged so many times in so many forms that the notion of creating a definitive compilation almost seems like an impossible goal. However, as a one-stop shopping place for Hank's basic repertoire, 40 Greatest Hits is as good as it gets." MD This two-record compilation was released in 1978 by Mercury Records to commemorate the 25th anniversary of Williams' death. WK
"Practically every memorable hit is here, and thankfully every cut appears in its original form (that means in mono, with no string overdubs or artificial duets with his family members)." MD It actually marked the "the first anthology in quite some time that did not subject Williams' recordings to either rechanneled stereo, posthumous overdubs, artificial duets with family members (like his son Hank Jr.), or most or all of the above." WK
"Because of both this major fact, and the value-for-money attraction of having a deeper song selection than previous single-disc compilations issued previously by MGM Records, many reviewers consider this anthology to be the perfect starting point for newcomers to Williams' recorded legacy." WK
"The track sequence subtly reflects the arc of Williams' short but vitally important career, and there's enough good music and great songs here to make a fan of anyone with even a passing interest in American music. If you care about country music, you need some Hank Williams in your collection, and there isn't a better introduction to his rich body of work on the market than 40 Greatest Hits; begin here, then start exploring." MD
---
Review Source(s):
---
Related DMDB Link(s):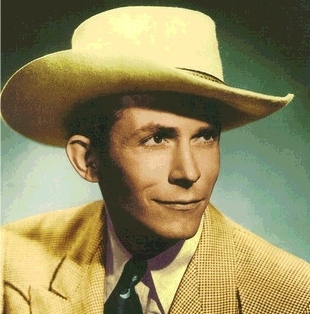 ---
Lovesick Blues (video)
---
I'm So Lonesome I Could Cry (video)
---
Cold, Cold Heart (video)
---
Hey Good Lookin' (video)
---
Jambalaya on the Bayou (video)
---
Kaw-Liga (video)
---
Your Cheatin' Heart (video)
---

Click on box above to check out the DMDB on Facebook.
---
Last updated September 18, 2011.